GREEN BAY – This month, the Packers will hold two of the most significant ceremonies in their storied history: Brett Favre's No. 4 will be unveiled on Nov. 26 alongside the other retired numbers on Lambeau Field's north façade, and Ron Wolf's name will be unveiled on Nov. 15 on the east side of the stadium among other Packers inducted into the Pro Football Hall of Fame.
Here's a list of the most memorable on-field, game-day ceremonies in Packers history. But, as you'll see, some of the events were neither hyped nor filled with the kind of pomp and pageantry we're accustomed to today.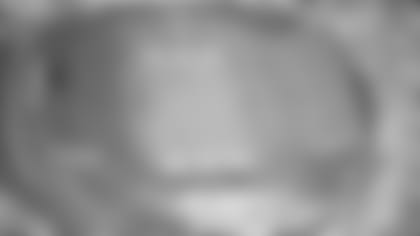 1. Dedication of Green Bay City Stadium (Sept. 29, 1957) –Nothing else compares. NFL Commissioner Bert Bell told reporters following the game: "The dedication of this stadium today is the greatest thing that has ever happened in professional football." Witnessed by a sellout crowd of 32,132, the festivities included two parts. Dominic Olejniczak, vice president of the Packers and co-chairman of the stadium dedication program committee, served as master of ceremonies. The actual dedication of the city-owned stadium was conducted prior to the game and carried out by Mayor Otto Rachals and other local officials. The halftime ceremony featured an address by Vice President Richard Nixon. Other celebrity guests included actor James Arness, better known as Matt Dillon of Gunsmoke fame; Marilyn Van Derbur, recently crowned 1958 Miss America; and Bell. Most notable among the missing was Curly Lambeau, who sent a congratulatory telegram.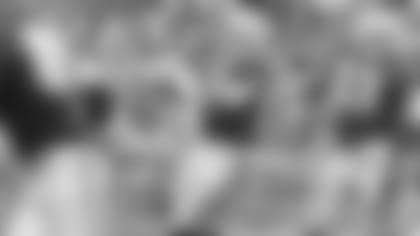 2. Dedication of Lambeau Field (Sept. 11, 1965) – A little more than three months following Lambeau's death, eight-year-old City Stadium was rechristened Lambeau Field. Green Bay's City Council unanimously voted for the name change on Aug. 3. The official ceremony was short and took place prior to a preseason game against the St. Louis Cardinals. Mayor Donald Tilleman presented Don Lambeau with a framed copy of the council's resolution. Curly's son followed with some brief remarks, as did Lambeau-era legend Don Hutson. "As you all know, Curly was always the eternal optimist," Hutson told the crowd of 50,858. "But even he could not predict a situation like this tonight."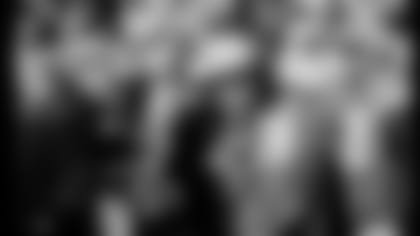 3. George S. Halas Trophy Presentation (Jan. 12, 1997) – When the Packers won NFL championships at what is now Lambeau Field in 1961, '65 and '67, fans spontaneously rushed the field and tore down the goal posts. There were no trophy presentations or other on-field happenings. When the Packers beat Carolina for the 1996 NFC crown and their most significant victory in 29 years, the same raw emotions might have been flowing through those on hand but there was order to the postgame celebration. To start with, it was orchestrated by network television and Terry Bradshaw served as emcee. Virginia McCaskey, daughter of Chicago Bears founder George Halas, presented the Halas Trophy to Packers president Bob Harlan. He, in turn, saluted the fans and the two guiding forces behind the Packers' renewed success, Wolf and Mike Holmgren. "We have a great football team, and we're not finished yet," Holmgren proclaimed to the sellout crowd of 60,216. Reggie White fired it up some more by hoisting the Halas Trophy above his head and taking a victory lap around the field.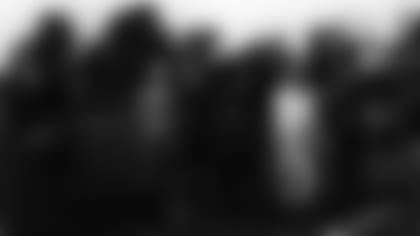 4. Raising of the First Championship Pennant (Sept. 21, 1930) – When little Green Bay won its first NFL championship in 1929, it was truly a miracle. What's more, the Packers needed to score two victories down the stretch against teams from the country's two biggest cities, the New York Giants and Chicago Bears, to clinch the title. One can only imagine the community pride that was bursting from the crowd of 8,000 when that first big gold and blue championship pennant was raised over old City Stadium prior to the next season's opener. The ceremony took place next to the flagpole at the stadium's west end. Members of the American Legion band and color guard stood at rapt attention, as did the players on both teams. Speakers included past and current Packers presidents, Dr. W.W. Kelly and Lee Joannes, Mayor John Diener and Dr. David Jones, owner of the visiting Chicago Cardinals.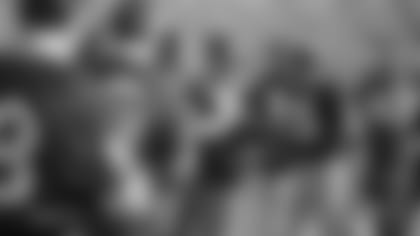 5. Bart Starr Day (Oct. 18, 1970) –Other Packers have had their special days, including Tony Canadeo, Dave Hanner and Ray Nitschke, but Starr's standing as perhaps the most beloved Packer ever makes this day all the more meaningful through the eyes of history. To be sure, Bart Starr Day reflected that love affair much better than the halftime ceremony on Nov. 11, 1973, when his No. 15 was retired. In 1970, Starr's career was winding down, but he was still in uniform and playing quarterback. In fact, Bart Starr Day was bittersweet for him because he threw two interceptions in a loss to the Los Angeles Rams. The ceremony took place between halves and was highlighted by the presence of his teammates from the Packers' 1962 championship team. Former roommate Henry Jordan served as emcee, and the dignitaries included NFL Commissioner Pete Rozelle. Starr was given a standing ovation when introduced and also a Western Union telegram with the names of 40,000 well-wishers. "These 15 years in Green Bay have been the most memorable ones that a man could ever want," Starr told the crowd of 56,263. When Starr's number was retired three years later, the ceremony was held at halftime of a game against the St. Louis Cardinals and bereft of fanfare. With his wife, Cherry, and sons, Bart Jr. and Brett, at his side and his parents watching from the stands, Starr thanked the Packers, his family and the fans before being given another standing ovation.
For more of Cliff Christl's historical perspectives, click here