Thirsting for news of their favorite team in the off-season, football fans anticipate the NFL Draft more than any other event between the final game of the previous season and the first game of the next one.
The building blocks for the team's future, and in some cases the present, are on the way, and depending on how those players perform, years from now any given draft class might be remembered as one of the best in a team's history.
Like every team, the Packers have had their share of great drafts that provided multiple players who not only provided a solid core for the team but went on to decorated, and in some cases Hall of Fame, careers.
With the next group of future Packers about to be selected on April 28 and 29, time will tell whether they will stack up against some of the stellar drafts in Green Bay.
Here is a summary of five nominees for the best draft in team history.
Cast your vote in the fan poll on the left side of the page!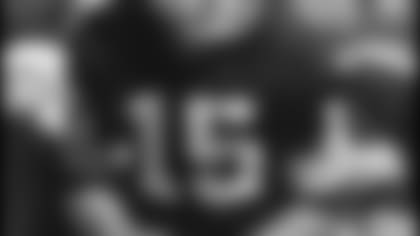 This draft is most famous for the selection of a two-time Super Bowl MVP in the 17th round with the 200th overall pick - Bart Starr out of Alabama - who quarterbacked all five of the Packers' championship teams in the 1960s.
But long before picking Starr, the Packers found another eventual Pro Football Hall of Famer in offensive tackle Forrest Gregg from Southern Methodist, in the second round (20th overall). Then in the fifth round, the team took Bob Skoronski out of Indiana, who manned the offensive tackle spot opposite Gregg through most of head coach Vince Lombardi's championship run.
Another key pickup from that year was seventh-round selection Hank Gremminger out of Baylor. Gremminger played defensive back for 10 seasons and, like the three players mentioned previously, is in the Packers Hall of Fame.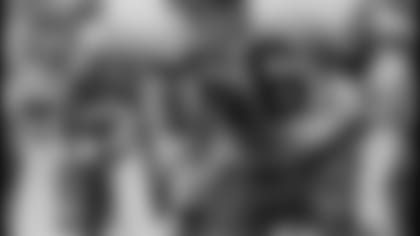 More seeds of the 1960s Packer greatness were planted with this crop, which included two players eventually inducted in Canton, plus a third who many argue should be, in a span of 25 overall selections.
Fullback Jim Taylor from Louisiana State, who became Green Bay's all-time rushing leader, was taken in the second round with the 15th pick. Then linebacker Ray Nitschke from Illinois was selected in the third round at 36th overall, a pick acquired in a trade with the New York Giants. And three picks later, in the fourth round at No. 39, was offensive guard Jerry Kramer from Idaho.
Not to be forgotten, Michigan State's Dan Currie was a solid first-round pick and the third overall selection that year. Currie played linebacker for seven seasons, was a starter on two championship teams, and was inducted into the Packers Hall of Fame in 1984.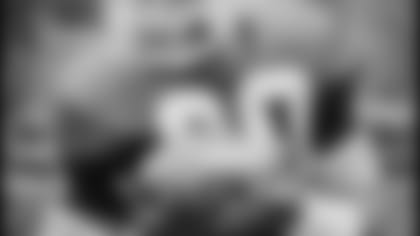 One year after landing two productive first-round picks in defensive ends Mike Butler and Ezra Johnson in 1977, the Packers did even better with the first-round selections of wide receiver James Lofton (6th overall) from Stanford and linebacker John Anderson (26th overall) from Michigan. The additional first-round pick was the result of a trade with the Oakland Raiders.
Lofton ranks first in team history in receiving yards and second in receptions and was inducted in the Pro Football Hall of Fame in 2003, while Anderson is the franchise's all-time leader in total and unassisted tackles (beginning with the tracking of tackle statistics in 1975).
That year also included the fifth-round selection of linebacker Mike Douglass out of San Diego State. Like Anderson, Douglass is a member of the Packers Hall of Fame and is listed prominently in team annals, leading the team in tackles three times, ranking third in total and unassisted tackles all-time, and posting the team's single-season tackle record of 180 in 1981 that stood for 24 years before Nick Barnett broke it in 2005.
General manager Ron Wolf found five players in this draft who would handle starting roles the following year on the Super Bowl XXXI champions.
Cornerback Craig Newsome of Arizona State was taken 32nd overall in the first round, fullback William Henderson of North Carolina (66th), linebacker Brian Williams from USC (73rd) and receiver Antonio Freeman from Virginia Tech (90th) all were chosen in the third round, and offensive guard Adam Timmerman (230th) from South Dakota State was picked in the seventh round.
That group combined for 86 of a possible 95 starts at their positions in the 1996 regular and post-seasons. Throw in the fifth-round selection of special teams standout Travis Jervey from The Citadel (170th overall) and the value of this draft in the re-claiming of the Lombardi Trophy is undeniable.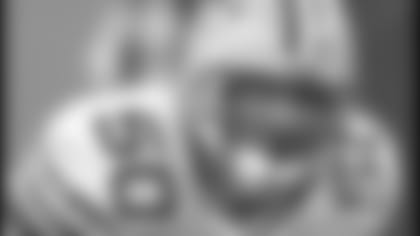 There can be no definitive evaluation of this draft for quite some time, but the initial returns indicate it could be one of the greatest in team history.
The Packers' first three picks - linebacker A.J. Hawk of Ohio State in the first round (5th overall) and offensive lineman Daryn Colledge of Boise State (47th) and wide receiver Greg Jennings from Western Michigan (52nd) in the second round - all made Pro Football Weekly's All-Rookie Team at season's end.
Add in linebacker Abdul Hodge of Iowa (67th) in the third round and offensive linemen Jason Spitz of Louisville (75th) and Tony Moll of Nevada (165th) in the third and fifth rounds, respectively, and that makes six rookies who combined to start 66 games last season.
Their contributions are almost certain to increase in 2007 and the coming years, as could those of cornerback Will Blackmon of Boston College (fourth round, 115th), defensive tackle Johnny Jolly of Texas A&M (sixth round, 183rd), and safety Tyrone Culver of Fresno State (sixth round, 185th), who have plenty of time to develop.
So which is the Packers' greatest draft class of all-time?
Cast your vote in the fan poll on the left side of the page!