GREEN BAY – A little to the south of Green Bay along Lake Michigan are two Big East Conference high schools that sit just 6 miles apart and have been football rivals for a long time.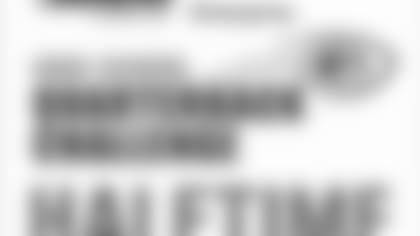 Cedar Grove-Belgium and Oostburg will continue their rivalry at halftime of Sunday's Packers-Cowboys game in the QB Challenge at Lambeau Field.
Cedar Grove-Belgium is currently 7-1, including a win over Oostburg last Friday. The Rockets feature a high-powered passing attack and will bring QB Josh Weiss along with receivers Reid Hhilbelink and Ethan Brochtrup. Weiss has completed 72 percent of his passes this season for 2,177 yards and 34 TDs, while Hilbelink and Brochtrup have combined for 64 catches, 1,634 yards and 27 scores.

Oostburg is 4-4 on the year and will feature QB Jake Daane along with receivers Porter Gabrielse and Dawson Wilterdink. Daane has thrown for 1,111 yards and eight TDs this season, with Gabrielse and Wilterdink combining for 29 receptions, 448 yards and four scores.