GREEN BAY—For a player who made so much history in his 16 seasons as the starting quarterback for the Green Bay Packers, it's only fitting Brett Favre will make more history next summer.
On Saturday, July 18, 2015, Favre will become the first player to be inducted into the Packers Hall of Fame and have his number retired at the same time. That was announced on Monday by Packers Hall of Fame, Inc. President Perry Kidder and Packers President/CEO Mark Murphy at a press conference in an under-construction zone of the Lambeau Field Atrium that will become the team's new Hall of Fame next year.
"I am truly honored," Favre said via teleconference, after a heartfelt introduction from longtime Packers executive Bob Harlan. "It is time to come back."
With that, Favre's reunion with the team he helped restore to glory became official as well. Traded to the New York Jets six years ago before playing two seasons for Minnesota, Favre has only been back to Lambeau Field twice, as an opposing player in 2009 and '10 for the Vikings.
He hopes to come back before next summer's ceremony, and he's had discussions with Murphy about attending a game this season. He shared an off-the-cuff thought for that first return to Lambeau as well.
"Wouldn't it be nice to flip a coin with Bart Starr prior to a game? I get chill bumps right now just thinking about it. It would be another honor. If we could get that done, it would be an amazing moment," said Favre, adding that he'd also be all for posing for a picture with Starr and current quarterback Aaron Rodgers, the three Packers signal callers to have won Super Bowls.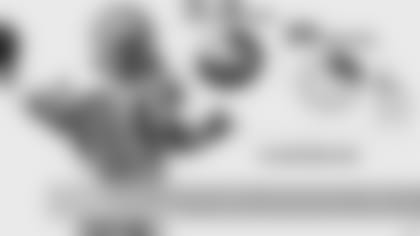 ](http://www.packers.com/news-and-events/infographic/article-1/Infographic-A-look-back-at-Brett-Favres-Packers-career/787bb990-f501-49dd-87fa-bdef2385ab9d)
Click here

for Brett Favre infographic
As for how he'll be received upon returning to Green Bay after playing for Minnesota, Favre dismissed any concerns.
"Will 100 percent of the people be for you? That's never the case," he said. "But I know the true Packer fans and what they're all about.
"That's what I am, is a Packer. I will always be remembered as that, and that's the way I want to be remembered."
Not done with suggestions, Favre also expressed that when his retired No. 4 is unveiled at a game during the 2015 season, he'd love for former general manager Ron Wolf and former head coach Mike Holmgren to walk out of the tunnel with him.
Murphy said that will be "one of the more electric moments in Lambeau Field history," when Favre's No. 4 joins the franchise's five other retired numbers – Tony Canadeo's No. 3, Don Hutson's No. 14, Starr's No. 15, Ray Nitschke's No. 66 and Reggie White's No. 92 – on the Lambeau façade underneath the north scoreboard.
"He will be in rarefied air in the north end zone," Murphy said.
Favre's induction into the Packers Hall of Fame will come one year prior to his certain first-ballot induction into the Pro Football Hall of Fame in 2016. His name will be added to Lambeau's ring of honor that year, as the franchise's 23rd Canton inductee.
Next summer, he'll become the sixth member of the Packers Hall of Fame to be inducted all alone, joining founder William Brault (1985), Wolf (2000), Harlan (2004), Reggie White (2006) and Holmgren (2012).
That's when the honors will just begin. What they're for and what they'll mean to the organization, Harlan summed up best.
"Every game he came running out of that tunnel, ready to give everything he had for this franchise and its fans," Harlan said. "He was the greatest competitor I've ever been around, and he played with the passion and enthusiasm of a kid on the sandlot.
"It's great to have old friends home again."