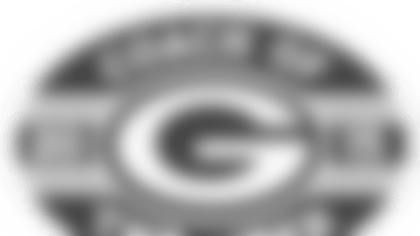 The Green Bay Packers have announced Casey Knoble of Logan High School in La Crosse, Wis., has been named the Green Bay Packers High School Coach of the Week.
Knoble, who is in his fifth year as the head coach of the Logan football program, led the Rangers to a 35-34 come-from-behind victory over their conference rival, the Holmen High School Vikings. Friday's victory improved the Rangers' overall record to 5-1 and moved them into sole possession of first place in the Mississippi Valley Conference standings. Logan will now host the 2-4 West Salem Panthers.
"We have a big, physical and senior-dominated offensive line that is the heart and soul of our team," said Knoble. "Our kids work hard together and lift together, and that is the base of our program."
A Tomah native, Knoble is a 1990 graduate of Tomah High School, where he played running back and free safety under coach Phil Ertl. After high school, he attended the University of Wisconsin-La Crosse, where he played running back for Wisconsin Football Coaches Association Hall of Fame inductee, Roger Harring. In 1994, Knoble accepted his first coaching position as an assistant for his high school alma mater. In 1999, he was promoted to offensive coordinator, where he spent three years before moving to Logan High School in 2002. He held the offensive coordinator position for nine years at Logan before being named head coach in 2011. Knoble is also the school's physical education teacher.   
Knoble and his staff oversee a program of 85 players, with a varsity roster of 60. His coaching staff includes Dan Adler, Kevin Anderson, Terry Curtis, Andy Ellenbecker, Brock Harney, Doug Leclair, Matt Marohl, Tyler Moore, Ray Paul, Ryan Schreiner and Tyler Von Haden.   
Knoble and his wife, Lindsay, have three children, Kalli, Myles and Rylan.
About the Green Bay Packers High School Coach of the Week Program:
The Packers will recognize one outstanding high school coach as their 'Coach of the Week' winner during the 2015 high school football season. Winners are awarded several items and privileges, including a $1,000 donation to the school's football program from the Green Bay Packers and the NFL Foundation, as well as recognition of the award on Packers.com, Wissports.net and Wifca.org. 
Nominations for Coach of the Week should be submitted by 10 a.m. every Monday to Tim Schroeder, youth football coordinator, at coachoftheweek@packers.com. Please include the nominee's name, address, school, phone number and reason he/she is deserving of the award.