GREEN BAY—Clay Matthews wasn't promising championships or 20-sack seasons upon signing his contract extension on Wednesday, but he did promise that becoming the highest-paid linebacker in the NFL wouldn't change the type of player he is.
"The contract aside, I play this game for a lot more than just money, and that's why much hasn't changed for me," Matthews told reporters gathered in the Packers locker room a couple of hours after the signing became official.
"Maybe financially, but as far as everything I want to accomplish, it has to do with winning ballgames, setting records and making an impact. You're going to get the same Clay you've had for these last four years."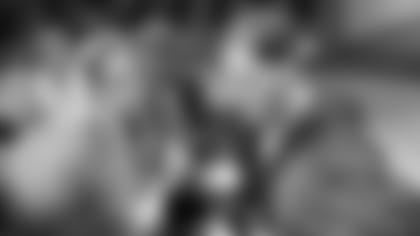 Matthews signed a five-year extension that will keep him under contract in Green Bay for the next six years. He had one year remaining on the original contract he signed as a first-round draft pick in 2009.
He could have played out the final year of his deal and tested free agency next year, but he hinted he had no interest in doing so. He said the organization has done nothing but show its belief in him, recalling the draft-day trade that cost the Packers one second-round and two third-round picks (one of them acquired from the Jets for Brett Favre in 2008) to bring a player Matthews himself termed an "unproven" defender from Southern California to Green Bay.
He's thrilled to show that faith in return, calling his new deal "humbling" and "a blessing."
"I love what this team is doing, I love the direction we're going, what we've been able to accomplish, the numerous team accolades, including a Super Bowl, that we've been able to achieve," he said. "I'm looking forward to the next six years."
When asked if he's the best linebacker in the NFL, Matthews made no obvious declaration but suggested the contract speaks for itself. With four Pro Bowl selections in four years, three double-digit sack seasons, and the franchise's No. 2 spot in career postseason sacks, Matthews also suggested he's just getting started.
"A lot better," he said, regarding how much better he can get. "I'm now starting to get into the prime of my career, in that I wasn't a pass rusher at 'SC. I had one year, and a half a year at that in rushing the quarterback. I'm still developing."
His next step is to take on an even greater leadership role on defense, particularly with the losses of defensive backs Nick Collins and Charles Woodson over the past two years.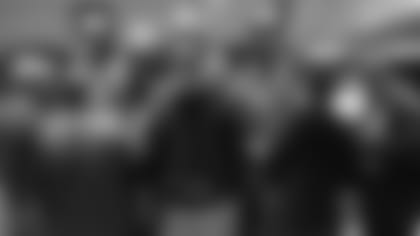 He plans to embrace that challenge, as well as the one the defense faces to overcome the record-setting 579 yards allowed in the playoff exit at San Francisco last January. Matthews called that, along with the postseason defeat to the Giants the previous year following a 15-1 regular season, a "tough pill to swallow," but he reiterated that he believes in the direction of the team and its draft-and-develop philosophy.
Next up for a contract extension is likely quarterback Aaron Rodgers, who is represented by the same agent as Matthews. He didn't share any knowledge of those negotiations but said, "Hopefully that's the next order of business," recognizing that offseason business in Green Bay often centers around keeping core players rather than searching for new ones.
"Our free agents are the ones who are up on their contracts," Matthews said. "It's no different for Aaron, myself or whoever's up next. We've had some success here over the past few years, maintaining key players, and I don't see it to be any different.
"I'm happy I can help this team and especially this defense move in the direction we need to go." Related links