It's one of those days in the life of a professional football player that can be filled with excitement, anxiety, confusion, frustration, heartache, pure elation, or any combination, or all of the above.
Players never forget the day they were drafted, and they can remember various moments from that once-in-a-lifetime day, memories that sharpen as a new NFL Draft approaches each year.
Several Packers shared their Draft Day memories with Packers.com and those will be posted this week in a three-part series. Part I includes recollections from various first-day selections, rounds 1 through 3.*
Players who are going to be selected in the first round often know it, what with all the "experts" including them in their mock drafts. When the draft begins late Saturday morning (depending on what time zone you're in), for those players it's not a question of if their name will be called, but when.
Back in 2003, linebacker Nick Barnett was home in Fontana, Calif. He knew he wouldn't be picked early in the first round, so he woke up after about five picks were done, threw on some sweats and sat down in front of the TV to see what would happen.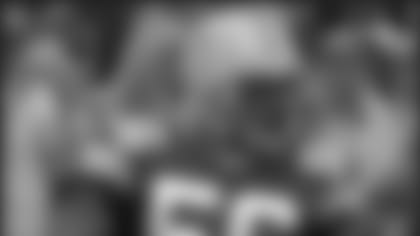 "I was hoping I was going to be the next pick every pick," said Barnett, an Oregon State product. "With every pick gone by, my heart was broken. I had a funny feeling the Packers were going to pick me, but honestly I had a funny feeling everybody was going to pick me.
"It was exciting. I can remember hour-for-hour, second-for-second that day, what I did when I woke up, what happened, who got picked as I watched the draft, what my parents were doing, all that stuff."
Barnett estimated there were more than 150 family and friends over at the house for a day-long barbecue. The anxiety encompassed everything from envisioning what uniform he'd be putting on to how much money he'd get with his rookie contract.
But most of all, it was about taking another step so many youth, high school and college football players don't get to take. After a long first-round wait, Barnett was eventually taken by the Packers with the 29th overall pick, the first linebacker chosen in the draft.
"It's something you've been doing your whole life, hoping and dreaming you're going to do, and then finally being able to do that," he said. "It's not just like a good job you got, it's actually the job you wanted, the dream job you wanted and worked your whole life for. So just imagine how you feel when you reach that accomplishment."
By that night, Barnett was on a red-eye flight to Green Bay, arriving Sunday morning for a press conference, various interviews, and the typical tour. By the end of the weekend, he said he felt like a full-fledged Packer.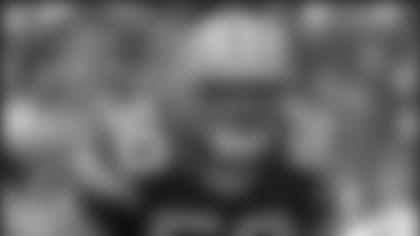 It all happened even quicker last year for linebacker A.J. Hawk of Ohio State, who was taken fifth overall in the first round. At home in Centerville, Ohio, Hawk was selected by the Packers as many had projected, but before the next handful of picks were off the board, he was on his way to the airport.
"They set up a flight for me out of Cincinnati, which was about an hour away, and it was about two hours after I got drafted," Hawk recalled. "So we had to hurry up, get changed and get up here. It was a busy weekend. I stayed here until Sunday night, and then I had to go back to school after that, so it was a crazy weekend."
As a top-five pick, Hawk did a slew of media interviews, including some live via satellite during television draft coverage after he arrived in Green Bay. It was all very business-like, much like his new life was about to become.
"It was fun, it all happened pretty quick, and we didn't really have time to sit down and enjoy it," Hawk said. "Then I left again on Thursday the next week to come back to mini-camp."
That's when the reality set in for Chad Clifton, a second-round pick out of Tennessee in 2000. His first trip to Lambeau Field wasn't until that first mini-camp, and he felt like he was growing up in a hurry.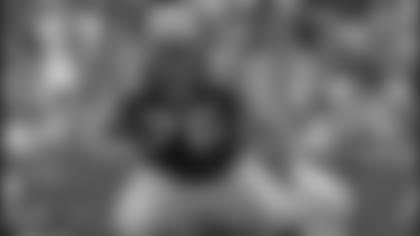 "Really when you step in here, you realize you have a job and now you have to work hard to keep the job," he said. "Now you're in the NFL, you're going against the best there is, and that's really when the work begins. You have to bust your butt to maintain and stay at the top of your game."
Prior to being drafted, Clifton had no idea he'd end up with the Packers. He'd heard from his agent the Packers were interested, but they didn't expect him to be available when they picked.
But Clifton's family, gathered to watch the draft with Chad in Martin, Tenn., was thrilled he was headed to Green Bay, particularly his father.
"My dad is kind of an old-school kind of guy, and he's always been a Packer fan from way back, so he was really excited," Clifton said. "The whole family was."
It was the same at the Jennings' household in Kalamazoo, Mich., last year when Greg was taken in the second round.
"My family went crazy," Jennings said. "When my phone rang, everybody just got silent and it was like mute. Nobody said anything."
Not knowing whom he was talking to, everyone listened intently to Jennings' brief conversations with General Manager Ted Thompson and receivers coach Jimmy Robinson, who was the only member of the organization Jennings recalled talking to, and informally at that, at the Scouting Combine.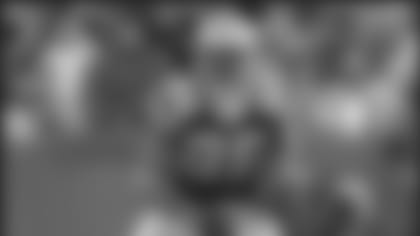 "I talked to Ted Thompson, and he asked me if I wanted to be a Packer," Jennings said. "And I was like, 'Of course!' I'm not going to say no. Then Coach Robinson got on the phone and made a statement like, 'Are you ready to be a Packer, ready to come and play?' And I said, 'Sure.'
"My mom wasn't in the room, so I ran upstairs and told my mom, then came back down and said, 'The Packers are going to take me,' and then it came on TV. It was a great experience, an awesome time, especially when you're with your family to enjoy a moment like that."
Still, Jennings confessed it was hard to wait for it to become official. As level-headed and well-grounded as Jennings is, even he admitted the process can test your patience.
"When you see guys go in front of you who you think you're better than, you know, it kind of bothers you," he said. "It's a competition, but it makes you reflect on everything you've done.
"(There's) that sigh of relief of it being over, because that wait, ... I can only imagine the guys who have to wait until the second day. The wait is just stressful."
*Make Packers.com Your Draft Headquarters This Saturday & Sunday!
The Green Bay Packers have 9 selections to make in the 2007 NFL Draft, April 28-29, and Packers.com will again be your home for breaking Packers news.
On a streamlined, easy-to-load draft page, the Packers' official Web site will provide continuous coverage throughout draft weekend, including updates during and after each Packers' selection is made.
Featured content will include stories and bios. on each Packers draft pick, images from the LIVE Draft Cam perched inside the Packers' "War Room" at Lambeau Field, a LIVE video stream of press conferences from the Lambeau Field Media Auditorium, streaming content provided by the NFL Network and more!*