Packers FAN Hall of Fame Finalists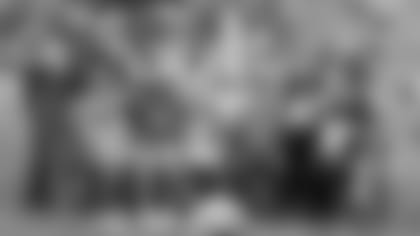 Jane Rietmann – Merrimac, WI
Love. Jane Rietmann is devoted to the Green Bay Packers. To say that my mother is a fan of the Packers seems to be too small of a description. Jane and the Packers are family. Her devotion is stronger than the excessive and single-minded zeal that defines a fanatic. I had four siblings growing up: two sisters, one brother and the Green Bay Packers. While she loved us all I'm pretty sure the Packers were her favorite. Commitment. If church ran late, Jane would pile us kids into the back of the old Buick faster than Don Beebe to get us home for kickoff. She does not miss a game. Everyone knows to this day that you do not call Jane during the Packers game. Once my dad split his hand open cutting wood. He had to wait until halftime for her to take him to the emergency room. Growing up, our old farmhouse TV didn't get the best reception. If it was storming, she was going to send one of us up on the roof to move the antenna. You bought and wore Packers gear for everything. Strength. Jane would always say you stand by the Packers no matter what. I understand in order to reach the Fan Hall of Fame you are mostly looking for the flashy quarterback type but every now and then you find the greatest offensive lineman. Jane Rietmann is that lineman you build a team around. She is there week in and week out. A few years back she was diagnosed with Multiple Myeloma. While it may seem to have weakened her body as she now needs to use a walker to get around, she hasn't lost any of her strength. If you need a yard on 4th down, you run behind her. She checks all the boxes on the fan list. You wear Packers clothes on gameday, and you don't buy regular clothing in colors that might represent the Bears or the Vikings by accident. Each grandchild gets a Packers jersey with their name and birthday and if that one is outgrown you get another one that fits. She has a Davante Adams pillow. She has a whole room devoted to the Packers. She isn't a fan that ever gets angry at the team or talks bad about a player or coach. She loves them all and prays for each of the players and their families. Jane Rietmann represents the gold standard. She is truly a positive fan. That is the rarest of fans. I can't say I have ever met another Packers fan that is always positive about their team like Jane. It's truly refreshing. There are so many things I could say about my mom and the ways in which she truly represents the best thing about being a fan of something. Jane Rietmann represents what is special about Wisconsin and the Green Bay Packers. She belongs in the Green Bay Packers Fan Hall of Fame.
Quote: "It was an honor to be nominated. I was amazed that I am a finalist for the Packers Fan Hall of Fame. I kept asking my son if it was for real. The Packers are and always will be my team."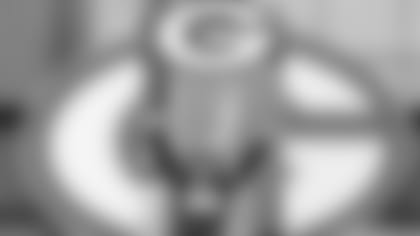 I've known Jeff since 1979 when I first coached him in high school football and basketball at the Wisconsin School for the Deaf. Jeff has been a huge Packers fan all his life and is extremely devoted to the Packers. Jeff is a Beloit, Wisconsin native and currently lives in Severn, Maryland. His father introduced him to Packers in the 1971 season. He has a collection of all the Packers Yearbooks from 1960 to the present. He sent a season tickets request in January 1990 and patiently waited for 23 years to get two seats in the Gold Package season tickets in 2013. Jeff has made a unique connection between Deaf Culture and his love of the Packers. He used American Sign Language (ASL) finger numbers on his Packers jersey and used ASL fingerspelling instead of print for his last name on the back of his Packers jersey. He also used ASL fingerspelling on his cheese wedge hat to spell Green Bay Packers. Jeff proudly wears this outfit to every Packers game he attends and received a lot of requests to pose for photos. His Packers ASL jersey and cheese wedge hat are visible from a distance. A fan at Lambeau Field spotted his Packers outfit from many rows above his seat and came down to tell him that she loved his outfit. She knew ASL and turned out she works with his oldest stepdaughter Bonnie at Atlanta Area School for the Deaf. Bonnie told him that she knew someone who's a Die-Hard Packers fan and ended up meeting him at the game thanks to spotting his outfit there. He has been a shareholder since 1998, attended the shareholder meeting in 2011 and has his family name on a brick by Lambeau Field at section 3C. Jeff is one of three committee planning members on the Maryland Cheeseheads organization in the DC & Baltimore area and his primary responsibility is to make reservations to use the four large screen TVs for Packers games at the All American Steakhouse in Odenton, Maryland. Jeff was also as selected as the Die-Hard Packers Fan of the month in July 2016 by the Die Hard Packer Fan Organization. His face can be seen on a banner in Lot 1 parking which is one of most popular tailgate spots during gamedays at Lambeau Field. He loves mingling with his friends at the stadium as well as making new friends every game. There is no question that Jeff Padon bleeds Packers Green and Gold and his linking ASL, Deaf Culture, and Packers Football is a very special thing. He not only educates people to deafness and Deaf Culture, but also recruits Packers fans! Jeff is truly a special Packers fan who goes the extra mile for his beloved Packers in a manner that is truly unique.
Quote: "I feel honored and humbled to be nominated and selected as a finalist to the Packers Fan Hall of Fame and it means a lot to me since I'm devoted to our beloved Green Bay Packers for the 50th season this season as a Packers fan, which is perfect timing. Nothing can beat with that with full of love for a classy organization."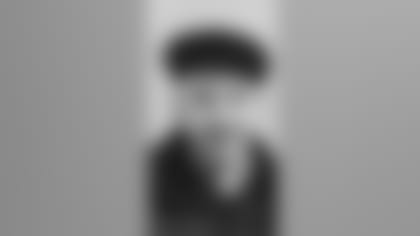 Ken Trinkner – De Pere, WI
Many Wisconsinites claim to be lifelong Packers fans, but few have as much right to the title as my grandpa. He has lived a lifetime in Green Bay, unwaveringly supporting his home team. One might even say that the Packers are my grandpa's oldest love starting over seventy-five years ago. He was born in 1930 on a small family farm, as one of six children, where he developed an interest in football. As a young man, my grandpa went to work for Reiss Coal where he joined a group of fellow employees selling Packers Programs for twenty-five cents outside City Stadium on gamedays. The salesmen got to keep a nickel for each copy they sold and given a badge that let them enter City Stadium. Seating rules were more relaxed in 1949 so the badge let grandpa sit anywhere. Over the years he shared some of the stories. He told me about one Sunday sitting on the players' bench when one of our guys was pulled out of the game with a broken arm. My grandpa remembers him arguing with the coach to "bandage up" his arm and "send him back in". He told me about one time he saw Bob Forte tackle an opposing ball-carrier and punched the opposing player as referees broke-up the scuffle. The referee was ready to eject Forte for punching until he saw bite marks on Forte's arm. These up-close-and-personal experiences with the team taught grandpa about the toughness and dedication of Packers' players. For several years in the 1970s, he scarcely missed a single home game. Grandpa also became a Packers stockholder and religiously attended annual meetings. I remember admiring his framed certificate as a kid. As grandpa got older, he became a venerable historian of the team. His knowledge is so extensive that, on one outing to the Packers Hall of Fame, he was able to rattle-off stats and memories on nearly every player in the Excellence Gallery. His knowledge and ease of recall was so natural that it prompted someone to ask my mom if he was a former player. Today, grandpa is 90 years old, but his love for the Packers is strong. Watching the "Cardiac Pack" we love can be a stressful experience for any fan, but the stress can be especially perilous for an old man. This doesn't stop grandpa from finding every newspaper, magazine, and highlight once the final score is settled. Last Christmas, we bought grandma and grandpa a smart TV; complete with many subscriptions. Grandpa was hesitant to use the new device, until I showed him that the Packers had an app. One look and he was on his way to becoming a master of the device. Perhaps the most compelling reason why my grandpa is uniquely deserving of the "lifelong fan" title is the generations of younger fans he has inspired. His children and grandchildren have inherited his love of the team. In many ways, I owe my own love of the Packers to the reverence my grandpa held for the team and the enthusiasm he passed down to all of us.
Quote: "My first thought was how honored I felt that someone would nominate me. My second thought was how great it feels to be recognized among so many great Packers fans. The Packers and their fans are a family."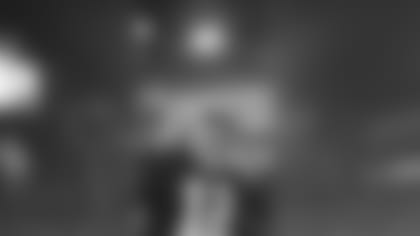 Patrick Suplicki – Stevens Point, WI
My father was a standout football player and had dreams of playing in college. He wanted to play for the Green Bay Packers! He has been a Packers fan since he was 6 years old. When my dad was a junior in high school, he was taken down in practice and tore his ACL. In the 80's we didn't have the medical advancements we have today, so it meant his football dreams were over. This injury could have led to bitterness and anger towards football, but that has never been the case.  His love for the game only deepened as he focused on coaching and watching the game. My father continued to go to several Packers games a year with his father, Elgie. My dad likes to say those are some of his best memories. Eventually, my parents had a family, which meant physically going to the game wasn't so much a possibility. So, growing up, a staple in our household was my father in front of the television for every single game. This was also accompanied with him yelling at the TV for both good and bad. When my sister and I became older, my father made it a goal to turn our unfinished basement into the ultimate Green Bay Packers bar and memorabilia room. My father wanted to create a place for all friends and family to gather to enjoy the game and a drink. After two years into this amazing feat, my grandfather, Elgie, passed away. This caused a pause in his work as he had lost his best friend. Like his injury, my father persevered and pushed on to finish the amazing Packers basement he told my grandfather about. The basement became a sort of memorial to Elgie, and my father went into overdrive trying to finish the basement in time for the start of the 2010 season; taking over five years to complete. The Packers basement has a bar area with tons of pictures from games attended, Packers memorabilia, Packers ceiling fan, player cards inlaid into the bar top, Packers bar stools, the list goes on. In the Packers room, looking up you will see Lambeau Field on the ceiling that my father painted himself. The walls are lined with hundreds of signatures, photos, starting lineups, etc. This basement has become the home base for local Packers parties. Each game friends upon friends would pour into the two rooms to cheer on the Packers while eating and drinking. The cheers and screams fill the entire house, which is the only way my father prefers it. In February 2011, our hometown newspaper highlighted the most avid Packer fans in an edition they released. To no surprise to our family, my father and his Packers kingdom/basement was chosen to be featured. Once it hit the stands, we received calls from all over the city praising my father's work and asking if they could come see it in person.
Quote: "To be nominated and selected as a finalist, is the ultimate honor as a Packers fan. It is one of the greatest ways that I can honor not only my father (Elgie), who is the one who introduced me at the age of three to the Packers, but also all the Packers fans in my family who have come before me and will continue to come after I am gone."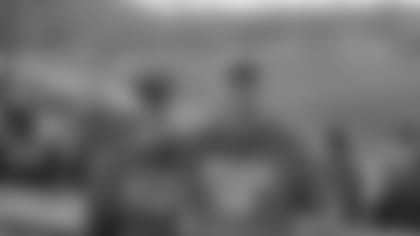 Leo DeGroot – West Bend, WI
At 89 years young, and as stated on his brick in Lambeau Field, Leo DeGroot remains the "#1 Dad and Packer Backer" to his family. He has lived his life by the words of the great Vince Lombardi: God, Family and the Green Bay Packers. Dad was originally a baseball fan, but he fell in love with the Packers when his family moved from Calvary to De Pere in 1943. He has always been a rule follower, but one of the few times he was willing to bend the rules, was when he and his high school friends jumped the fence at City Stadium. With a twinkle in his eye and a devilish smile on his face, he told us how the security guards made he and his friends sit in the end zone for the entire game. It was no punishment. He got to watch his team. When the Packers moved to Lambeau Field in 1957, Dad, Uncle Paul and Grandpa purchased season tickets that would become a family legacy. Dad has had the same tickets on the goal line for the last 63 years and has witnessed some of the most iconic games in Packers history. He braved -13 degrees in the Ice Bowl, watched Chester Marcol run his blocked field goal in for a touchdown and saw Majikowski's "After Further Review." Even during the "Dark Days" of the 70s and 80s, Dad remained loyal in his love for the Green and Gold. During this time, he added 4 new Packer Backers to the house. If he wasn't at the game, he was watching it with his family. We would listen to the church sermon, which usually mentioned the Packers, and then rush home to watch pre-game. The only year that Dad couldn't attend a game in person, was when he had open heart surgery. If he could have had it his way, he would have scheduled surgery around football season. Dad's passion for the Packers was contagious. His kids grew up hearing stories about Starr, Hornung and Kramer. When they were old enough to sit still, the kids started making Packers memories of their own with Dad. Later, it would be the grandkids. Everyone looked forward to their annual game with him and loved to hear the joy in his voice as he told stories of past and present Packers glory. In 2011, the entire family came together from all over the country to cheer on a Packers Super Bowl win. Dad grinned from ear to ear to share it with those most important to him. Dad became a Packers fan because it was his local team. But he has stayed a Packers fan because the organization has always put integrity above everything. Like my Dad, the Packers are concerned about the quality of people they bring into their family. Dad does not go to as many games as he used to, but his Packers Pride has never been stronger.
Quote: "It is an honor to be nominated again for the Hall of Fame. With all that is going on, the Packers are the best distraction. Go Pack Go!!!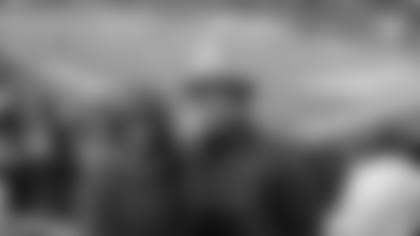 Bob Parker – Green Bay, WI
For the last 31 years, my husband, Bob Parker, has been serving in the United States Air Force. Throughout that time (and before), he's been a loyal Packers fan. When we've been stationed overseas, he woke up early or stayed up late to watch the games on the Armed Forces Network or the NFL Game Pass. As a squadron commander, his Airmen even scrambled to turn off the television when he entered work centers because they knew how much watching recorded Sunday & Monday night games (aired during the workday in Japan) meant to him. However, simply watching the games is not why I think he should be the entered into the Packers Fan Hall of Fame. Throughout his career and life, he has shown he's a huge Packers fan. First, one of his most often told stories is about the 1997 NFL Pro Bowl. As a young enlisted troop in Hawaii he was selected to serve on the Color Guard for the game since it was the Air Force's 50th birthday year. After one of the Color Guard practices, the members were packing up the equipment in the tunnel entering Aloha Stadium. As the players started walking in, Bob saw Brett Favre about 50 feet away. He waved and called out "Hi, Mr. Favre!" and Brett responded with a big smile, wave, and "Hey!" complete with southern twang. This was just after the Packers beat the Patriots in Super Bowl XXI which made the moment even more exciting for him. Second, in 2010 he took me to New York City for a romantic weekend without our young boys. As a passionate Packers fan, he ensured the getaway included tickets to watch the Packers thump the Jets. However, that wasn't enough Green & Gold for one weekend. He also took me to see the circle play Lombardi, based on When Pride Still Mattered: A Life of Vince Lombardi, with Dan Lauria and Judith Light. While it might not be every wife's idea of a truly romantic weekend, I loved that we were able to share our excitement for the Packers. Finally, as Bob was preparing to complete his 31 years of dedicated service to our nation and the Air Force in January 2021, he wanted to move to Green Bay. Although we have no direct ties to the city, he wanted to become part of the community and be able to regularly attend Packers games. He's attended 12 games in the past, as leave from the military would allow. Bob loves going to games with family & friends (even the ones who don't root for the right team). Those memories are plastered on our family room walls. In short, my husband is a die-hard Packers fan and owner, who has been loyal to the team for decades. Recognizing him in the Packers Fan Hall of Fame would not only be an amazing way to end his Air Force career, but also welcome him as a Green Bay resident
Quote: "I'm thrilled and humbled to be a finalist for the Packers Fan Hall of Fame! I've literally rooted for the Packers across the country and around the world but it's a special treat to root for them in my new hometown of Green Bay. I know Packers fans are extremely die hard and passionate for the Green & Gold. I'm thankful to help represent them!"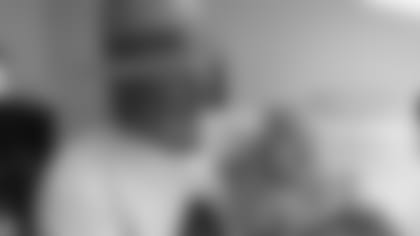 George Oudhuis – Rolling Prairie, IN
The first time I stepped foot into his home in Indiana (yep…a Packers fan from Indiana), I was both horrified and in awe. His basement is like a blinding green and cheese gold shrine dedicated to the Green Bay Packers organization. But, as he showed me around, I realized it wasn't just a typical collection, it was like seeing the story of his life told through Packers memorabilia, from childhood favorites like his first Ray Nitschke jersey to a ticket stub from just a few weeks before. His collection is over 55 years old and includes Packers themed gifts from his family and friends honoring almost every birthday since age 9. There are keepsakes from past Father's Days, rewards for raising a new generation of Packers fans and, more recently, even more keepsakes in recognition of Grandparents Day, as he continues to help raise yet another generation of Packers fans (on the wrong side of the lake!). There are mementos commemorating years of volunteer work at Packers youth football camps and at fundraising events for Make-a-Wish and Special Olympics. There's a key to the city of Green Bay, which was presented to George after receiving the honor of unveiling Donald Driver Way. He has game day memorabilia from too many games to count, along with photos and autographs from memorable interactions with players and alumni. The list goes on. He even has a special place honoring those who are with us in spirit. He's so proud of his collection and relishes in the memory associated with every item. His collection really does tell an amazing story. George is a genuine guy, dedicated to his family, community and his team. He has spent almost his entire life supporting and promoting the Green Bay Packers. And, if his lifelong devotion to the Packers isn't enough to get him into the Packers Fan Hall of Fame, inspiring a Bears fan to visit packers.com should be! Even though we don't agree on the best team in the Midwest, I have nothing but respect for all he's done and continues to do. With that, I would like to formally nominate George Oudhuis for the Packers Fan Hall of Fame! His name belongs there! Here's to you, George!
Quote: "I am very honored because the Packers have an amazing fan base that stretches worldwide. It makes me very excited to think that my family's name would be associated with some of the all-time Packers greats I idolized even as a child".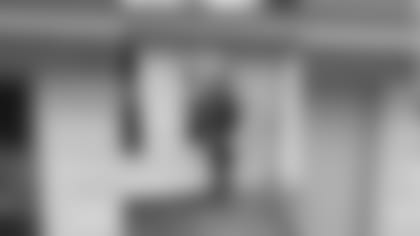 Jeanne Beardsley – Ellsworth, WI
Born and raised in Milwaukee, Jeanne has resided in Wisconsin her whole life. She truly is a cheese head at heart. She currently lives in Ellsworth, Wisconsin, the cheese curd capital, and to say the least Jeanne is a Packers icon in her town. On away games you can hear her cheering and yelling at the TV throughout the whole establishment. Everyone knows Jeanne and her famous deviled eggs she brings to the potluck. On home games, even though she is not a season ticket holder, that doesn't deter Jeanne and her friends from making the trek all the way across the state to be a part of the Lambeau legacy in Green Bay. She absolutely loves tailgating, beer and brats, and meeting all the other crazy fans. She enjoys the atmosphere, comradery, and universal love of the Packers. Crazy is in her genes and she has no problem fitting in. On game days she often dyes her hair half green and half yellow. You can count on her to wear one of her numerous Packers jerseys along with a funky hat, scarf, beads, buttons, green and gold nail polish, and any other accessories. She goes all out! Everything she owns is Packers! In 1997 for the super bowl parade, she even went as far as painting a G and a B on each cheek of her bum. Thankfully not too many people saw that. The same day she had the crowd doing the Y.M.C.A in the street while waiting for the parade buses to pass. She has an electrifying personality that radiates onto others as she passes by. With Jeanne's carefree, easy-going, fun loving attitude she's a sure crowd leader and pleaser. Jeanne wants everyone to have as much fun as she does. When Jeanne's in the house, you know it. She makes sure to include all the fans and can easily rally them into chanting "Go Pack Go", first down, doing the wave, or dancing. Jeanne is simply an unforgettable Packers fan. Overall, she just really enjoys anything Packers. Whether it's watching practice, going to benefits to bid on Packers items, decking herself out in Packers apparel, going to live Packers shows or attending meet and greets. One way or another you can always find Jeanne there supporting her team. Jeanne is not just some old Packers fan though; she can talk knowledgeable football. Enough so that on some game days she suggests that she should be the coach. There are many more stories about Jeanne's love and diehard devotedness to the Packers. With Packers enthusiasm like no other, Jeanne Beardsley should become the next fanatic inducted in the Packers Hall of Fame.
Quote: "I'm honored to be a finalist for the hall of fame. It's been a privilege to be fan of the Green Bay Packers for 60+ years and watch some of the greatest players in football. Our Packers are family oriented and donate their time and money to many charity's. Win or lose the Green Bay Packers will always be my team!"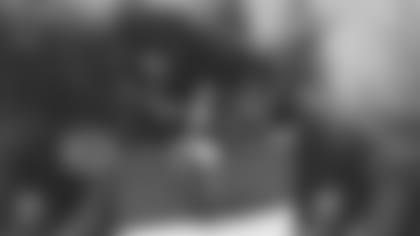 It started on December 18, 1960, when a friend and I motored to Green Bay from Shawano to celebrate the Packers Western Division Title win – beating the Rams 35-21. During the Favre led Super Bowl in 1997, my wife and I were flying to Tahiti to commemorate our 30th wedding anniversary. The pilot, at my request, gave periodic scores over the intercom. At 35,000 feet, I would let out a "YA-HOO-GO-PACK-GO" echoed by some of the other passengers. I was two miles away from the parking lot of Lambeau Field, holding my sign, "Need one ticket" and made the walk. As I approached the parking lot, a guy approached and sold me a ticket for face value, $18.00 (about 25 years ago for my first game). The guy then said, "Come join us at our motor home for a tailgate of beer, brats and burgers, and use the bathroom if you need to!" WOW! Sixteen years ago, I took my grandkids from Minnesota to go biking with the Packers during practice. Even at age 70, I was one of the kids. I was born a kid again and I will die a kid. For a short time in my life I was an adult, until I realized kids have more fun! During the Packers last super bowl with Aaron Rodgers, I was at my wintering grounds Kihei, Maui, Hawaii. I blew my conch shell on the patio for each touchdown and field goal. A special conch blowing at sunset to honor the Packers win – best in the world! The next morning, I attached my Chevy t-shirt with a big G on the back to my fishing spear and walked the beaches of Kamaole II and III. A lady asked if I lost a bet, "No. I won!" I replied. Further along my walk, two young boys were chanting "Go Pack Go!" I asked if they were from Wisconsin, and they said that they were from Canada but liked the Packers! Some other memorable moments: Ray Nitschke's autographed shirt that I have still never washed containing his DNA. I only wear this shirt when the Packers are struggling – big medicine. Fuzzy Thurston rubbed my hand on his Super Bowl ring and a Packers ticketing lady took off her Super Bowl ring and let me put it on. A special event was when my son and daughter, Aaron and Bonnie, got me tickets to go to a Packers game with my cousin Gary for my 80th birthday present. A Kansas City Chiefs lady asked me about my hat, a fish with a cheese head fashioned on it. As we danced the polka at halftime, I told her that in Wisconsin even our fish are cheese heads. In my life at age 27 with 59 years of experience (86 years old), a Korean war veteran, my bucket list was empty. Since added, I want to be inducted into the Packers Fan Hall of Fame. I call it my "frog list", things to do before I croak!
Quote: "Having reached the magnificent 10, I feel like a Packers player who just won the Super Bowl! To describe it in one word: Supercalifragilisticexpialidocious!"
Fred Ihlenfeldt Sr. – Kewaunee, WI
My dad obtained two season tickets in 1959 and we have had those same seats for 61 years. He passed away in 2000 from cancer and his claim to fame is that he was the fan who displayed that banner after Bart Starr scored the winning touchdown in the "Ice Bowl". The banner read "Texas has the Lone Star, but we have the Bright Starr, 1967 Champs." He truly adored Bart Starr. In January of 2000, my employer had Bart Starr as an inspirational speaker at the old Packers Hall of Fame. I bought a Packers hat and had the privilege of telling the story to Bart of the banner my dad held up after his winning touchdown. Bart was impressed and stated that he saw the banner as he ran to the sidelines! Bart also signed the hat: "To Fred; Best Wishes, Bart Starr". I gave the hat to my dad for his 80th birthday on February 15th, 2000 and he said that was the best birthday present ever! He passed away in April 2000 and I still have the hat. My dad's picture from the Ice Bowl is also displayed in the Packers area of the NFL Hall of Fame in Canton, Ohio and at the entrance to the men's bathroom near Gate #319 on the southeast side of Lambeau Field! The first game of every season, I go to the picture at Gate #319 and thank him for the precious tickets! Starting in 1959, dad and mom would go to all home games in their Sunday church attire. Several years ago, my mother who passed away from dementia just last year, told me on their first date my dad took her to a Packers game at Old City Stadium by East High School. This had to be in 1944 and they had to crawl through the fence to sneak in! They got married in June of 1945. He called me to go to the "Snow Bowl". I said no, as they predicted a 10"-12" blizzard. With his Dodge Power Wagon, snowplow attached, he went to the game and gave the extra ticket to a teenager outside of the stadium. He left late in the third quarter because he couldn't see the North end of the field. The day before the 2nd Monday night game in Green Bay History against the Washington Redskins, he called and said he had a "bad cold" and wouldn't go to the game. The game was on October 17th, my birthday, and I didn't believe he had a cold. Thanks dad, for the tickets to the greatest and highest scoring Monday Night Football game in NFL history.
Quote: "Our family, relatives and friends would be honored to have my dad inducted into the Packers Fan Hall of Fame. After annually watching a replay of the Ice Bowl on ESPN, we felt all football and Packers fans wondered, who is that Packers fan holding the 'Iconic Bart Starr Banner' that everyone saw after Bart Starr scored the winning touchdown? Several years ago, I was honored to meet and inform Bart Starr that my Dad, Fred Ihlenfeldt Sr., was the fan who made and held the banner. Bart was simply amazed to find out his name!