Packers FAN Hall of Fame Finalists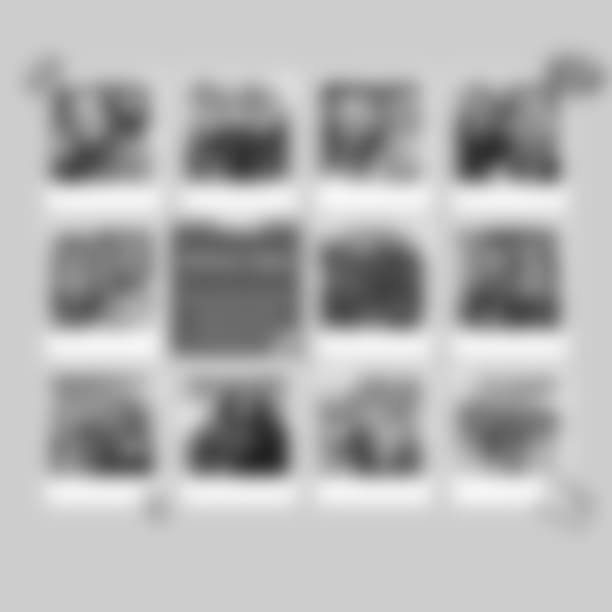 Brittany Bogan – Green Bay, WI
"Deliver Excellent Guest Experiences" is a part of the Packers' mission statement, but it easily could be a part of Brittany Bogan's. Brittany moved to Green Bay in 2011 to attend the University of Wisconsin-Green Bay in no small part because of her absolute love for the Green Bay Packers. She helped put herself through college working at the Buffalo Wild Wings down the street from Lambeau Field, helping fans and Packer players enjoy game days and post-workout wings. Finding a passion for putting on large scale events ranging from weddings to drag shows, Brittany has spent the last 4 years working at Gather on Broadway. She estimates that she's managed over 400 events for around 80,000 people - just shy of the number of seats at Lambeau. She truly cares about her staff - covering for them when they're out or short on team members, training those to take on lead or managerial responsibilities, and doing whatever it takes to make an event happen (working well over 40 hours per week). Whether it's the choosiest bride or the most detailed bar order or a complex multi-step event, Brittany works harder than just about anyone I know to make everyone's dreams of their special life experiences come true. I know - Brittany served as my Maid of Honor and wedding planner. On Sundays during the NFL football season, though, Brittany allows herself one day each week for herself. On those days, Brittany lives her best life as the ultimate fan and an owner of the Green Bay Packers. She has a goal to see every team play the Packers at Lambeau and to see the Packers at each stadium in the NFL. For the record, she's already seen 22 teams at Lambeau. Brittany's love of the Packers is about the community and cheering on a team that truly brings people together. For every game she attends, she's usually hosting people to show them a Green Bay time full of love, laughter, sports, and of course, the Packers. She promised her brother that when he turned 10, she would take him to his first game, and you can bet she lived up to that promise. I have seen her share tailgate treats with opposing fans, welcoming them to Lambeau and the Packer community. She educates those around her about the game and the history of the Packers. If she can't attend a home game or the Packers are playing away, Brittany is gathered with friends and family (often with an amazing charcuterie board she's made to share). Brittany delivers excellent experiences to everyone around her - her staff, her customers, her family and friends - that it is a dream to give something back to her and have her be a finalist for the Packer Fan Hall of Fame.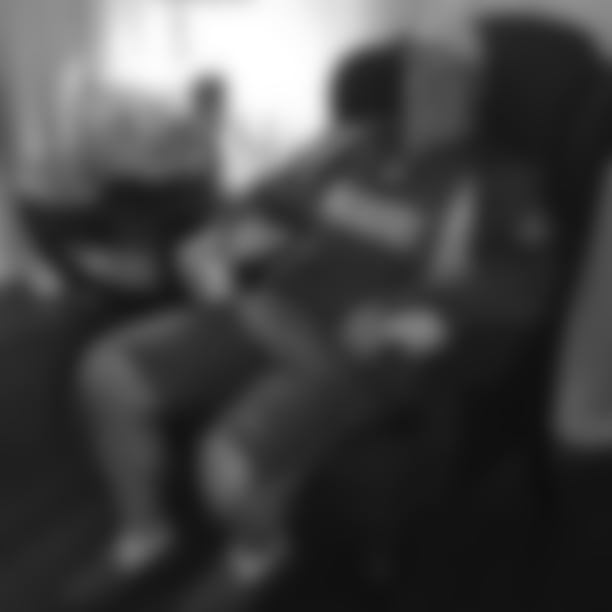 Christopher Windisch - Williston Park, NY
My name is Samantha I am nominating my father Christopher Windisch to be the 25th member of the Packers Fan Hall of Fame. My father is a born and raised New Yorker, and grew up in a family that was fans of all different teams, he chose the Packers. When I asked my father why he chose the Packers he told me he was eight years old and looking for a leader, Vince Lombardi. He was my father's role model and so at eight years he put himself on the Packers season ticket waiting list. In 2011, 46 years later he got them! When he was nine my father started a paper route. He took all the money he earned and gave it to his father and asked him to buy him a stock in the Packers, so at nine years old my father became a partial owner. My father also loved Bart Starr and admired the relationship he had with Lombardi. In our house we run on "Lombardi Time" and it's a rare occasion when my father goes for a period of time without quoting him in some way. In our house it is also called the "Lombardi Trophy Game" and not the "Super Bowl." Before my mother and father were married, my father made my mom memorize Packers history and take a test to see if he could marry her, she passed. In 1993 my brother Brett was born. My dad knew Favre was going to be great and wanted to name his son after him, unknown to my mother why the name was selected. My father passed on his love of the Packers to his three children and his wife. We are all proud owners of the team thanks to my father. My Dad's office is more of a "man cave." Packers' pictures, posters and signs cover the walls, along with his prized box of Frozen Tundra. Never does a Christmas or a birthday go by without him receiving some Packers gear. When my mother and father got engaged and planned to set a date my father had to make sure it was not during the season and sure enough, they had to get married in February. Being a Packers fan in New York is tough but my father never lets it bring him down. We have a huge Packers helmet on the back of our car that is extremely hard to miss. My father claims that he is part of one of the biggest most loyal families in the world. After hearing him preach it I honestly believe there is no better following of a team, in any sport. His eyes light up when we find other Packers fans. Dad has been a Packers fan for 56 years. My dad was a top ten finalist in 2012 and 2014 for the fan hall of fame. He unexpectedly passed away last month, and honoring him with this would be the greatest achievement I could ask for.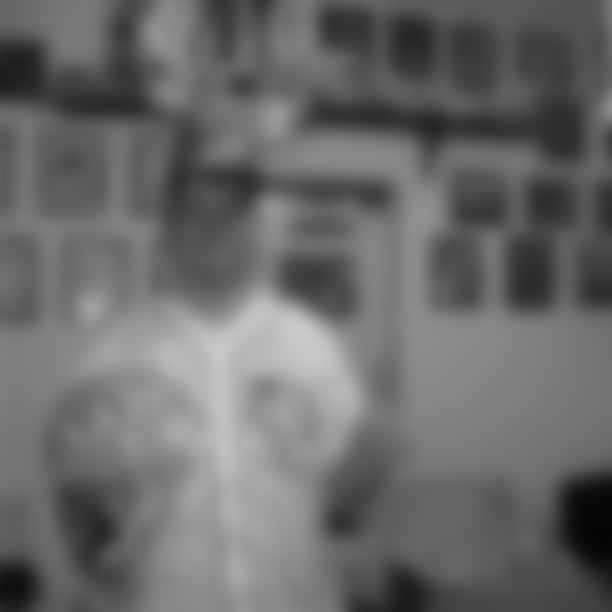 Jimmy Krueger - Dallas, Texas
As the great Vince Lombardi once said, "God, family and the Green Bay Packers- in that order." My husband, Jimmy Krueger, has lived his life based on that quote. Jimmy's love for the Packers falls short only to his family. Growing up in a military family, Jimmy lived in numerous places, but his support for the Packers never wavered no matter what city he was in. Jimmy currently lives in Dallas and proudly roots for the Packers even though he is surrounded by Cowboys fans. A love for the Packers created a special bond between Jimmy and his grandma. Jimmy's grandma would mail him Packers articles from her local newspaper so he could keep up with all the stories. Jimmy's first Packers game was on December 26, 1993- the game that started the Lambeau Leap. Even though Jimmy was only 9 years old and dressed like Ralphie and Randy from A Christmas Story, he was there to cheer on the Packers. Over the years, Jimmy has been able to attend multiple Packers games, family nights and training camps. In 2009, Jimmy won a roster spot for the Donald Driver charity softball game. He won the roster spot by bidding on it on eBay. This was an exciting opportunity for him because he was able to meet and interact with the players while also supporting a great cause. One of Jimmy's favorite Packers memories is being at Super Bowl XLV to watch them win against the Steelers. Jimmy even took the whole week off work so he could attend the other Super Bowl events that were going on to show his support. Jimmy also has an extensive collection of Packers items. By going to training camp, Jimmy has been able to collect over 500 autographs from Packers players. Jimmy now plans to share his love of the Packers with his 8-month-old daughter. Jimmy always roots for the Packers, even when they aren't having a good year. His loyalty as a fan never falters. Jimmy is the definition of the ultimate Packers fan and truly deserves to be in the Packers Fan Hall of Fame.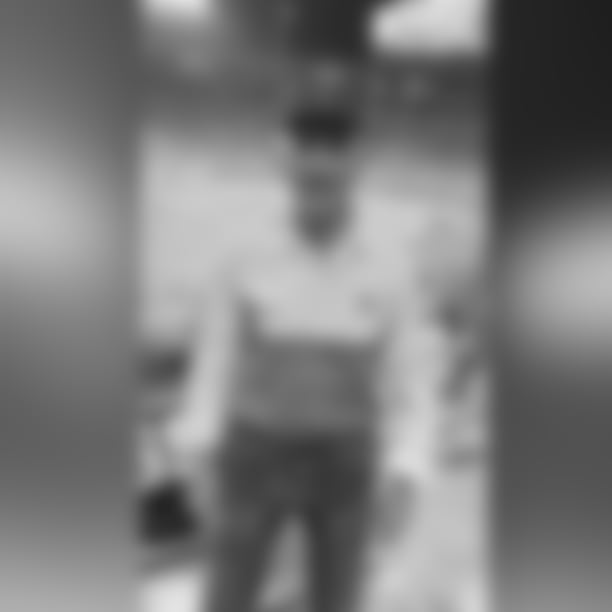 John Breske - Elderon, WI
I would like to nominate John Breske for the 2022 Packer Fan Hall Of Fame. John is a long-time, diehard, dyed-in-the-wool, fire-breathing Packer fan like no other, who for decades has faithfully followed America's Team, the Green Bay Packers, and made it possible for thousands of Packer fans to have their dreams come true and have an authentic Lambeau Field experience. He is a decorated veteran of the Korean War, where he served our nation honorably. He has showed this same spirit toward Packer Nation. How does John embody what it means to be a Packer fan? He has hosted countless trips to Green Bay over the years and does an amazing job of making everyone feel welcome, even if they are fans of other teams. Good sportsmanship, class, and tradition, that's John. He tells stories to new generations of Packer fans, carrying on the history and tradition of this legendary team, and growing more Packer fans each and every day. John has tailgating down to a science too. His bus pulls into Green Bay, and in less than five minutes, his famous beef sandwiches, along with all the fixings, are all laid out and ready to go! He's been doing this for over 60 years, and it shows. The word perfection comes to mind. John is also a cancer survivor, and has paid it forward in many ways, including donating tickets to causes and events that support a cure. I'm pretty sure Coach Lombardi would like that. I know I do. I have to add that John is a very humble person, and that is one reason I am nominating him, because he would never do this himself. John Breske is truly deserving of The Packer Fan Hall Of Fame. Good sportsmanship, class, tradition, that's John, a Packer fan like no other.
Julie Lankey-Smallwood - Wonewoc, WI
I am nominating my mom, Julie Lankey-Smallwood, to be named the 2022 Packers FAN Hall of Fame inductee. My mom has lived her entire life in the small town of Wonewoc, Wisconsin. She didn't have the luxury of growing up in a Packer family. She began the legacy! She began watching the Packers as a fifth grader and teaching herself the game of football. My aunts claimed she would sit in front of the television in her Bart Starr shirt with her football clenched in her arms. When the Packers won – elation! When they lost, it would ruin her day. Her enthusiasm piqued the interest of other family members who themselves became Packer fans. She would clip out every newspaper article about the Packers, keeping them in a box. When her parents saw how important the Packers were to her, they started taking her to Fan Photo Day every year. The highlight of her year would be to get player autographs and have her picture taken with them. When my sister and brother and I were growing up, Packer games meant all activities stopped so we could watch the Packers! We would dress in our Packer gear; my little brother, Lucas, would play catch with a tattered green and gold Nerf football during the game. One day, tragedy visited our home. Upon awakening one morning, my mom was devastated by the unexplained, sudden death of my brother. There were no answers for what happened but years later, it was discovered that Lucas had an undiagnosed genetic heart disorder, inherited from my mom. When life seemed unbearable—Mom had three things to help her through the loss—her faith, her two daughters, and the Packers. She signed us up for the season ticket waiting list. This year we are still #20444 on the list. In 2006, the unthinkable happened. My 24-year-old sister, Nicole, passed away suddenly in the night, dying along with her unborn son, my mom's first grandchild. It was the same genetic heart disorder that took my brother. Now I am an only child. How would my mom survive? She did, because she is the strongest person I know. Mom and I are each other's salvation. She and I went to one Packer game when the temperature was minus 30 degrees. We wore blaze orange coveralls, used hand/foot warmers and drank hot chocolate to stay warm. Throughout years of heartache, there have been some joys. My husband and I welcomed a baby girl and at her baby shower Mom gave her a special gift -- Aaron Rodgers jersey put inside a football with the inscription "Bring her up right!" Every year on her birthday, our entire family goes out for breakfast. We are required to wear Packer gear! Her birthday and Christmas lists always include Packers clothing and puzzles. Julie Lankey-Smallwood is a super Packers fan. I love her to the moon and back, and I respectfully nominate my mom for the 2022 Packers FAN Hall of Fame.
I have been an avid Packer fan since the 1950's when the team was coached by Lisle Blackburn and Ray "Scooter" McLean. Because of my long fan affiliation with the Packers, I have had the good fortune to meet and enjoy other fans throughout the United States and, in some cases, other countries. Nowhere in my travels have I met a more devoted and passionate Packer fan than the principal of Roaring Brook Elementary School in Avon, Connecticut, Mr. Noam Sturm - my nominee for the Green Bay Packers Fan Hall of Fame. My initial meeting with Mr. Sturm took place several years ago when I was assigned the task of transporting my granddaughters to their first day of school. There, in the drop off area, was the principal greeting all of the students along with their parents. It was Mr. Sturm and he was wearing a very attractive Green Bay Packer hat. I complimented him on his exquisite choice of headgear, and immediately recognized that I had another new friend who loved the Packers. My son, and his wife, began to inform me that ALL of the students and their parents were well aware of Mr. Sturm's devotion to the Packers. Nobody could miss that realization. Tucked in the middle of central Connecticut, his elementary school office is a shrine to "all things Packers." Every type and form of Packer memorabilia is spread throughout his office along with his Packer stock certificate. The rear bumper of his car clearly identifies his loyalty to the Pack. Most NFL fans in Connecticut are huge followers of the New England Patriots. When I asked Mr. Sturm how he became so enthralled with the Packers, he told me that when he was a boy he became captivated with the story of the small town in Wisconsin that owned and supported their team since the inception of the NFL. The lore of the Packers and their amazing fan base simply captured his imagination and his enthusiastic support for the "green and gold" has never diminished. Each year, without fail, Noam and his Dad take road trips to various NFL cities just to have the opportunity to watch the Packers in action. This past summer, Noam and his family traveled from Connecticut to Green Bay in order that they, together, would experience the incredible history and traditions of the Green Bay Packers. Their tour of Lambeau Field and Title Town produced never to be forgotten memories for each of them. Principal Noam Sturm represents Packer fans at their finest. He is unabashedly enthusiastic, and loyal to our team. He simply relishes the basic fun and enjoyment that is experienced in the Green Bay Packer community. Our Fan Hall of Fame could not have a better representative.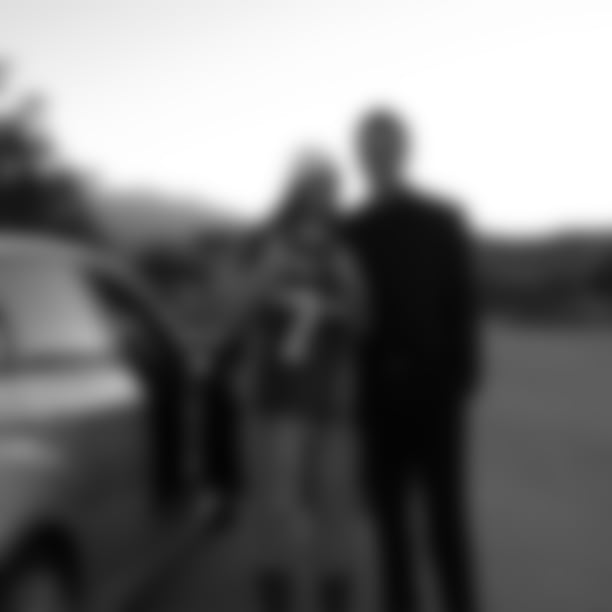 Patrick Egle - Redlands, California
My husband, Patrick Egle, has not only been a lifelong Packer fan, but he has also been a very successful ambassador for the Green Bay Packers to many people throughout his life. It all began with his mom and dad who were born and raised in Milwaukee. As lifelong Packer fans, they baptized Patrick, and his older siblings, into Packer Nation at a very young age. Patrick's dad was in the Air Force, and so they were far removed from the Promised Land of Wisconsin. But even being as far away as Germany, and rarely, if ever, being able to watch a Packer game, the love for the Packers never waned for Patrick. Once back in the U.S., Patrick and his mom would go to the nearest sports bar every Sunday to watch the Packers play. Then, on January 1, 2005, Patrick and his mom finally made it to Lambeau Field to watch the Packers play in what Patrick still describes as the best trip ever. If you were to spend any time with Patrick, one of three things will always come up in a conversation: God, family, or the Green Bay Packers (Vince would be proud). Like many other people Patrick met, I knew nothing of the Packers until I met Patrick, and like many others before and after me, he converted me to the Packer Nation simply because of his love and fervor for the Packers. The first time we watched a game together, he told me every Packer player's name, height, weight and college they were from. He not only taught me about the Packers, their history, and why they are such a storied franchise, but he also showed me a love for football that I still carry to this day. But I think there is one story that will tell you everything you need to know about why Patrick deserves to be in the Packers Fan Hall of Fame. He had been courting me for about 1.5 years, and one day he asked me if I wanted to go watch the sunrise with him on Thanksgiving morning. As we sat in the car and watched the sunrise, he handed me a smallish brown box. I was so hoping it was a ring, but as I opened up the box, I immediately saw a shiny green and gold Packers jersey. Admittedly, I was a little disappointed, but smiled as I lifted up the jersey and saw my favorite number (7) on it. He then said, "I even personalized it for you and put your last name on the back." As I turned the jersey around to see my last name (Beyronneau), it read Egle (his last name) instead. Who needs a ring?!?! I have to tell you, that jersey was greater than any ring I could have ever received on that day because I knew how much he loved the Packers, and I knew it was his way of pouring out his heart to me.
My name is Robert Thom and I have been a proud Packer fan for over 60 years. At the urging of family and friends I am pleased to nominate myself in hope of becoming the 25th member of the Packers FAN Hall of Fame. My Green Bay Packer fan career began in the late 1950s just as Vince Lombardi had become the new leader of the PACK. It was in the early 1960s that I started attending Packer home games with my father. Neither of us could have dreamed in 1967 that we would be attending the most iconic NFL game of all time.... The ICE BOWL. A lot has changed since the ICE Bowl, but it is still the Lambeau experience that brings us back.... We believe that home field matters and that it is our mission to cheer on our team; something I can't do on TV. I always tell my seat mates in section 136 that if you are not hoarse at the conclusion of the game you didn't do your share. FANS matter. I am especially proud of my Lambeau attendance record which has surpassed 50 consecutive seasons of Packer home games almost without a miss.... Unfortunately shoulder surgery on a Friday afternoon caused me to be absent from my usual Sunday home game....the good news is that the Packers easily defeated the Raiders without me. As I have now entered the fourth quarter of my Packer Fan career, I especially realize and appreciate the uniqueness we all share in being Packer FANS. I plan on being in Section 136 Row 24 for many seasons to come.... GO PACK GO.
Rodney Goodrich, Stetsonville, WI
As the Director of Special Education here in the Medford Area Public School District we average 375 students with disabilities on an annual basis. One of these students was Colten Ruppel who was on the autism spectrum. Colten attended all of his school years here in Medford Schools taught by fabulous teachers like Misty Galli, Carol Wieman, Beth van der Berg, and Nicole Gripentrog to name a few. Colten was a leader here by example in school. He was a graduate, obtained his driver's license, now works at Taylor Credit Union and Marilyn's Catering and Restaurant, and was inspirational to creating the Employment First Legislation for people with disabilities here in Wisconsin signed by then Gov Walker. It is through Colten, that I got to meet both his Mom Ann and his Step-Dad Rodney "Goody" Goodrich. The reason I shared Colten's story is that it would not be possible with his family. Goody married into the family and immediately became the stepdad to Colten with autism and his older sister. Rodney is a stepdad, volunteer fire fighter for the Stetsonville Area Fire Department, and works here in Medford. Goody attends all of Our Special Family events such as Big Red Bowling Extravaganza and Walk for Autism Awareness always with Colten and rest of the family. Each summer he volunteers to have our special needs students visit the SES Fire Department for a tour, a ride n the fire truck, and learn about fire safety. When Goody is not taking care of his wife and stepchildren, working in our local factory, and/or volunteering as a Fire Fighter - you will not find a bigger or better Green Bay Packers fan. Goody has an extensive video tape collection, one of which is likely the largest in the world. He has video tapes of every single football game that Brett Favre ever played for the Green Bay Packers. His basement is a shrine to the Packers History and the Super Bowl Champion Packers. Brett Favre was introduced into the Green Bay Packers Hall of Fame with a ceremony at Lambeau Field. That weekend Goody and his wife Ann, another family couple, along with myself and my fiancé attended those events. We had the opportunity to do a meet and greet and photo with Brett Favre prior to his Hall of Fame induction. The smile on Goody's face meeting his football hero still lasts to this day. I know there are many fans of the Green Bay Packers in Wisconsin, throughout the United States, and across the world. But there is also one fan - a family man, a stepdad to a child with autism when he didn't have to be, a volunteer fire fighter, a worker, and a Packers fan who lives in the small town of Stetsonville Wisconsin. I hope you will consider Rodney "Goody" Goodrich.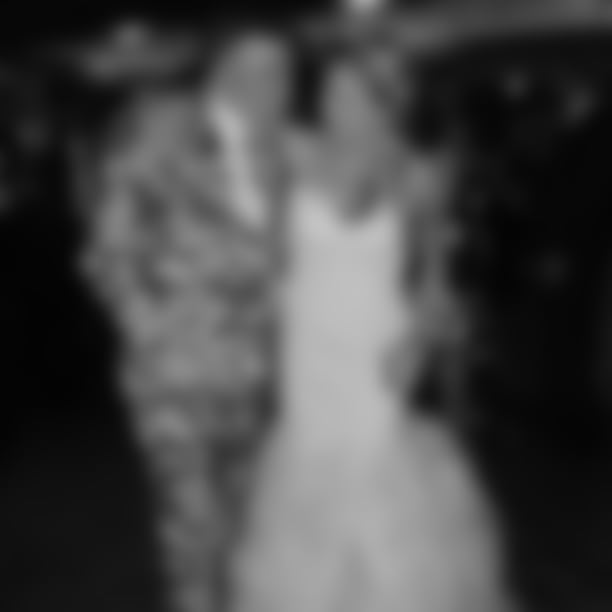 Ryan Packer - Milwaukee, WI
Green Bay Packer fans are known for being loyal, friendly, and just a LITTLE BIT crazy. No one personifies these characteristics more than Ryan Holtanmurphy Packer - the man who was willing to change his name to show his love for the Green and Gold (and his beautiful wife)! Ryan Holtan-Murphy was raised in Wauwatosa, Wisconsin, and is a double Badger, completing both his undergrad and law degrees at UW-Madison. He loves sports of all kinds, from Women's Ice Hockey to Premier League Soccer. But his one true love (at least until he met his wife - we'll get to that in a second) has always been the Green Bay Packers. His collection of Packer memorabilia includes a check to St. Norbert College signed by Vince Lombardi in 1959, which was issued to pay for training camp lodging in Lombardi's first season with the team. But until 2016, Ryan was just a Packer fan, albeit an exceptionally devoted one. That was the year he married the love of his life, Marie. There were many things that attracted him to Marie, but the Green and Gold icing on the (Cheese)cake was her last name: PACKER! Confronted with the opportunity to hitch his wagon to the lovely Marie AND become a true Packer in the eyes of the law, he jumped at the chance. Ryan and Marie were married, and Ryan Holtan-Murphy became Ryan Holtanmurphy Packer. Now officially a "member of the family," Ryan has continued to support the Packers everywhere he goes. This includes attending Packer games in Green Bay, Chicago, Los Angeles, Phoenix, and London, and getting a Wisconsin tattoo on his right arm. It also means that everywhere in the world that he travels (from Antarctica to Kilimanjaro to Rio de Janiero) he proudly flies his Packer flag. It is undisputed that the Green Bay Packers have the greatest fans in sports. But Ryan Packer stands out from the rest, and deserves a spot in FAN Hall of Fame.