The Packers are going to be one of the top five teams in the NFL next year. True or false, and why?
The Packers are going to be one of the top five teams in the NFL next season because they are going to draft and/or sign a couple of players that, along with the development of some of their younger players, will change the face of the defense. That's not a prediction of what will happen, that's a prediction of what must happen for the Packers to be one of the top five teams in the league next season.
Franklin from La Crosse, WI
The NFL just appointed you the franchise tag mediator between the Saints and Jimmy Graham. What position does he play?
Count up the number of times he initially lined up tight to the formation. I'll accept motion out of a tight formation to count in the tight end category. If he was tight to the formation more times than he was split from the formation, he's a tight end. It's that simple. You're not a tight end if you're not tight to the formation.
Vic, you mentioned that the "misses far outweigh the hits" in free agency. What are your top five hits?
Johnny Unitas was a free-agent acquisition, but I'm going to stay in the salary cap era to answer this question. My answer is, and in the order of their impact, Reggie White, Drew Brees, Rich Gannon, Curtis Martin and James Farrior.
The Cowboys just re-did Tony Romo's deal. Didn't they just give him that deal? Are they refusing to get off the tracks even though the train is upon them?
Once you start, it's difficult to stop. You either have to continue restructuring contracts until you slowly repair your cap, or you have to cut and gut. In my opinion, each has the same effect, it's just that cut and gut repairs the damage more quickly. The problem with cut and gut is that it's a white flag of surrender for a couple of years. Remember the dirty little secret? The Cowboys are on the tracks and they're trying to out-run the train. Every time the whistle blows, they look back and see that the train has gained on them, so they run a little harder. It's all they can do. Eventually, they'll get it fixed, but that's when they'll ask themselves: How many seasons did we waste on restructuring contracts? Here's the crazy part: They'll do it again. As Wayne Weaver was fond of saying, the lure of the Super Bowl is a powerful opiate.
Daryl from Junction City, KS
Vic, if Lombardi was a coach today, would his answer be the same? Has media taken away the personalities that created the game?
The media created the personalities that created the game. No media, no game. Pete Rozelle got it. That's why the game is what it is today.
What play would you have called?
If I had been Lombardi, I would've said to myself, "Well, Vic, you're gonna get ripped for those heating coils not working and causing the field to freeze, so why not allow Bart to use the ice to his advantage and score the winning touchdown? They'll think you're a genius. If it doesn't work, they'll blame Bart."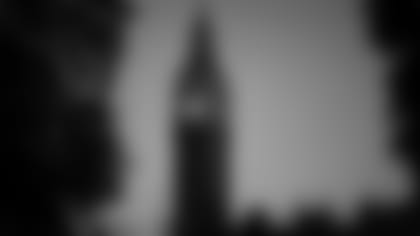 "Big Ben"
Jeff from Woodland Hills, CA
"Big Ben" is actually the name for the bell, not the clock. The "Great Clock" is situated on the top of the "Elizabeth Tower," which also houses "Big Ben" (the bell).
OK, Druckenmiller has hands like the "Great Clock" that is situated on the top of the "Elizabeth Tower," which also houses "Big Ben" (the bell).
Miles from Bloomington, MN
Vic, how many new starters do you think the defense will have next year from the draft and free agency?
I don't know how many, but I think it's apparent the Packers are headed for a makeover on defense.
Any chance Thompson will throw in a front-loaded offer to the Steelers' Jason Worilds?
Worilds signed the Steelers' transition tag offer sheet, which means Worilds is off the market. The Steelers will likely now negotiate with Worilds on a long-term contract that will lower his cap number in 2014 from the nearly $10 million the Steelers would have to house if Worilds plays under the transition tag. The Steelers played their hand very well on this one. Transition players can't sign an offer sheet until March 22. By then, the money in the market would've been greatly reduced and Worilds could've been out of luck. Moreover, the Steelers could've pulled their offer and Worilds would've lost his bargaining leverage. The transition tag is back in business.
Do you think Ted Thompson has been more successful in later rounds of the draft, or is that merely perception?
Draft-and-develop teams should be more successful in the later rounds, for the simple fact that they are committed to young talent and they seldom part ways with a rookie they've drafted. If you've been picked by a draft-and-develop team, you're almost guaranteed to stick with the team in some capacity until the team has had a chance to work with you and determine your upside. In most cases, you'll be given a chance to play, especially on a team that's sustained as many injuries as the Packers have. Young guys play early in Green Bay. What says the most about Thompson's work is that the Packers have been able to win with late-round picks that have been forced to contribute early due to injuries.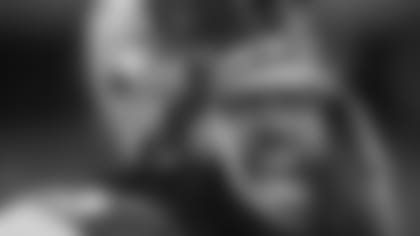 Brandon Spikes
Mandy from Kansas City, MO
Vic, I read an interesting article on "five hidden gems" the Packers should consider signing via free agency. I don't know any of these players, but the article did make them at least sound intriguing or like a pretty good fit and decently priced. Here are the men: Brandon Spikes, LB, New England Patriots; Garrett Graham, TE, Houston Texans; Linval Joseph, DT, New York Giants; Chris Clemons, FS, Miami Dolphins; Tyson Jackson, DE, Kansas City Chiefs. Thoughts?
They all make sense because they all address need. That's not the issue. The issue is price point. What's decently priced in free agency is acquired much more affordably in the draft. So, you have to ask yourself this question: Can I acquire the equivalent of those players in the draft? You can't sign all of those guys; maybe you could sign two of them. So, let's say it's Spikes and Graham. Can you "draft" Spikes and Graham? Here's another way to put it: The candy in the box looks delicious but, if you eat it, what's it going to do to your diet? The low-cal candy in the draft is better for you.
Vic, the NFC North seemed to have great potential going into this past season, but fell apart. For this upcoming season, what main adjustments are needed to make the NFC North strong contenders?
The NFC North finished the season with the Nos. 16, 25, 30 and 31 defenses. The offenses were ranked Nos. 3, 6, 8 and 13. There's nothing black and blue about this division these days. The NFC North needs to fix its defenses.
The free-agent market is topnotch and it could make our NFC North neighbors better right now. I think the additions of Jairus Byrd and Devin Hester make the Packers instantly better for the next few years. Am I missing a bigger picture?
Yes, you are missing the big picture. Byrd is going to be one of the priciest guys in free agency. Hester won't be pricey to acquire, so why are the Bears letting him go? You're not asking questions about the costs and associated risks. That's the big picture. Find another Charles Woodson, which is to say find another guy that has been misevaluated and has slipped out of the first week of free agency and into the second tier of free agency. That's where the bargains are. Find the guys who decided to test free agency and have discovered they're not as valuable as they thought they were. Those guys have a chip on their shoulders. They wanna prove everyone was wrong. The first-week guys are wearin' silk pajamas.
One move I have not been able to figure out is the Ravens and Eugene Monroe. The team traded two draft picks to get Monroe last year, who was in the last year of his deal. It seemed like this meant the team would sign him to a long-term deal, or at least use the franchise tag to retain him. Instead, the Ravens have let him reach free agency. Monroe played exceptionally well for Baltimore, so it wasn't a performance issue. Why give up two draft picks and only have him for 11 games?
Opinions change when you see a guy every day. Buyer beware. The Ravens are very good evaluators of talent.
I don't know if this has been asked previously, but isn't it possible, if not likely, that Sam Shields simply wants to play for another team in a larger, more culturally diverse city? A warmer climate could also be a strong consideration. He already has a ring, and he's going to make a lot of money, so why not go somewhere where he can enjoy it more?
A warm place with no state income tax?
Is there ever a right time to overspend on a free agent? The teams that do it every year have to know they are overpaying.
You have to be willing to overpay if you're going to be a player in free agency. It's a matter of how much you're willing to overpay. If you have the cap room to structure a contract to protect future salary caps against the risk of signing a pricey guy, and if you believe he's a difference maker, go for it.
What do you think the chances are of our Packers going after a seasoned vet like Jared Allen?
Does he fit in a 3-4? Wouldn't he be similar to Aaron Kampman trying to make the transition from 4-3 end to a 3-4 linebacker? I don't see Allen as a hold-the-point guy, but that doesn't mean adjustments to the scheme couldn't be made. Yeah, you could make a point for signing him, but you could make a point for signing all of them.
Aaron from West Allis, WI
Does a player have to play if he's franchised, or can he sit out all year and collect?
He doesn't have to sign the tender. He can sit out all season, but he can't collect. There is a point late in the season that he can sign the tender, join the team and get credit for an accrued season, but he would receive only a portion of his salary.
Nathan from Overland Park, KS
Vic, what do you think about the idea of a 42-yard extra point?
It's silliness. I support the commissioner's idea of conceding the point.
Jocelyn from Crawfordsville, IN
Vic, can you please explain "poison pills?" I've seen the phrase a couple of times now. The last time referred to Steve Hutchinson.
The Vikings structured the offer sheet language so that if Steve Hutchinson wasn't the highest paid offensive lineman on his team in 2006, the salaries for all seven years of his contract would become guaranteed. At the time, Walter Jones was the Seahawks' highest-paid offensive lineman, which means the Seahawks would've had to guarantee all seven years of Hutchinson's contract if they had matched the Vikings' offer. The Seahawks weren't going to do that. It's an example of a "poison pill" and such language is no longer permitted.