GREEN BAY—With the selection of Johnathan Franklin in the fourth round, the Packers sent a message to the rest of the NFL: They have committed to the run.
The first half of that message was sent in the second round on Friday, when the Packers picked Alabama running back Eddie Lacy, a big, pounding runner. On Saturday, the Packers completed the message by trading back into the bottom of the fourth round and grabbing Franklin, an elusive, one-cut back who shares a distinction with Lacy: They each rushed for more than six yards a carry last fall.
All of a sudden, a team that lived on the pass has added a second dimension to its offense. All of a sudden, the Packers have a running game that can be expected to pound out the third-and-ones and force defenses to respect plays that don't include an Aaron Rodgers pass.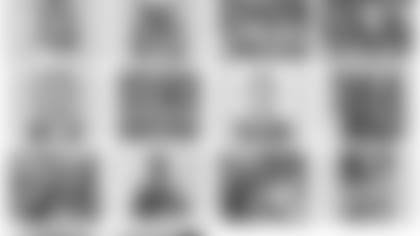 "You always want to run the ball. We had to improve the running game," Packers Running Backs Coach Alex Van Pelt said on Saturday.
Franklin, 5-10, 201, rushed for 1,734 yards and 13 touchdowns for UCLA last season. His draft stock rose late in the season, especially following a star performance in the Pac-12 title game, when he ran for 194 yards and two touchdowns. He followed that with an impressive display at the Senior Bowl, where he played bigger than his body and showed a particular fondness for pass protection.
"Two different style guys. Franklin is more of an elusive, make-you-miss style of guy," Van Pelt said.
Lacy and Franklin join a backfield that hasn't produced a thousand-yard rusher since 2009. Combined, Lacy and Franklin rushed for 3,000 yards and 30 touchdowns as college seniors.
"I personally thought (Lacy) was the top back in the draft," Van Pelt said. "It's obviously going to increase competition. It made that room better."
The Packers have been in the bottom half of the league rush rankings for the past three seasons. Lacy, Franklin and a new commitment to the run can be expected to change the trend and force opponents to look at the Packers differently.
"It's what you shoot for, balance. If we can get that balance, it's obviously a key to success," Van Pelt said.
"Eddie Lacy is a great running back and now we're a team. I'm so excited to be up there with Datone (Jones)," Franklin said, referring to his UCLA teammate, the Packers' first-round pick.
Franklin was thought to be a second/third-round prospect, but wasn't disappointed that he lasted into the fourth round.
"I'm just blessed to be drafted. I'm happy that I did get picked and I'm happy to be part of a great organization," he said.