The Green Bay Packers Tuesday named Edgar Bennett running backs coach, James Campen assistant offensive line coach, Ty Knott offensive quality control coach, Ben McAdoo tight ends coach, Joe Philbin offensive line coach and Jimmy Robinson wide receivers coach. Head Coach Mike McCarthy made the announcement.
"I'm happy to announce the addition of these six excellent football coaches," said McCarthy. "I've spent a lot of time in interviews since I was hired Thursday and I've found these individuals to be not only the best available coaches and teachers, but also what I would call Packer people. I'm confident in the ability of these coaches to enhance the skills of our current players as well as those we will add in the offseason."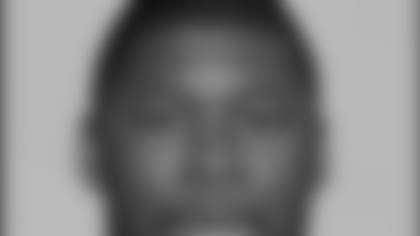 Bennett, 36, last year in his first campaign as Packers running backs coach saw season-ending injuries claim his top two backs, Ahman Green (quadriceps tendon) and Najeh Davenport (ankle). A rib injury also sidelined No. 3 back Tony Fisher for two games. Faced with that adversity, Bennett took a nondrafted practice squad player, Samkon Gado, and guided him to the second-most productive season by a rookie running back in franchise history. Gado, who had started only two games at Liberty University, ran for 582 yards, including three 100-yard games. Only No. 1 draft choice John Brockington (1,105 yards and four 100-yard games in 1971) had more as a Packers rookie. And no other Packers rookie had more touchdowns (6) or single-game rushing yards (171, vs. Detroit, Dec. 11) than Gado. After Gado's season ended in Week 15, Bennett got rookie Noah Herron ready to play. In all last season, the Packers started five halfbacks and featured six.
A former Packers running back, Bennett first returned to the team in 2001 to head up the player development department, a role in which he helped players acclimate to their roles as Packers, both on and off the field. That position also allowed him to assist the coaching staff over four seasons (2001-04) until his promotion to running backs coach in 2005. Green Bay's fourth-round selection in the 1992 draft, he ranks ninth in Packers history, gaining 3,353 yards in his five seasons (1992-96). He was inducted into the Packers Hall of Fame last summer.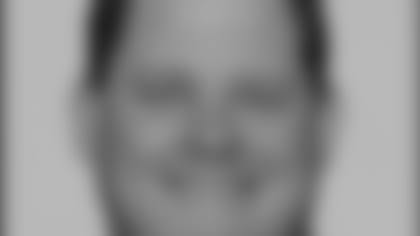 Campen, 41, also is a former Packers player. The team's assistant offensive line/quality control coach the past two seasons (2004-05), Campen in 1992 literally launched Brett Favre's 221-game starting streak, an NFL record among quarterbacks. He had joined the Packers three years earlier as a 'Plan B' free agent from New Orleans, where he originally signed as a nondrafted free agent. He took over as the Packers' starting center in 1990 and started all 16 games, earning selection to USA Today's All-Pro team. All told, Campen played seven NFL seasons for the Saints (1987-88) and Packers (1989-93).
The Sacramento, Calif., native began his coaching career as head coach at Ponderosa High School in Shingle Springs, Calif. In five seasons at Ponderosa, his prep alma mater, he was 29-20-1 overall, competing in the Sierra Valley Conference, one of the most competitive leagues in the state.
Offensive Quality Control
Knott, 40, spent the past three seasons as a defensive assistant/quality control with the New Orleans Saints. Prior to that post, he was an offensive assistant/quarterbacks coach for the Jacksonville Jaguars in 2002 after minority coaching fellowships with the Detroit Lions (2001) and Washington Redskins (1999). During six years coaching at the college level, Knott has experience at Greenville (Ill.) College (2001), Mt. San Antonio (Calif.) Junior College (2000), Indiana University (1997-99) and Whittier (Calif.) College (1994-95).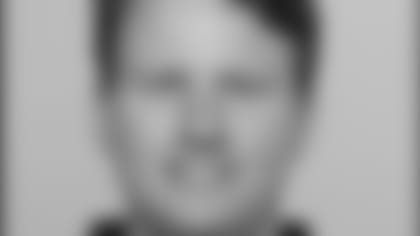 McAdoo joins his third NFL team after serving as San Francisco's assistant offensive line/quality control coach in 2005, and New Orleans' offensive assistant/quality control in 2004 - working both seasons with McCarthy. McAdoo originally headed to the Bay area in December 2004 as Stanford's offensive tackles and tight ends coach, but joined the 49ers staff after the '05 recruiting season.
Prior to his time in the NFL, McAdoo made stops at the University of Pittsburgh (2003), Akron (2003), Fairfield (2002) and Michigan State (2001-02). He is a native of Homer City, Pa., in central Pennsylvania.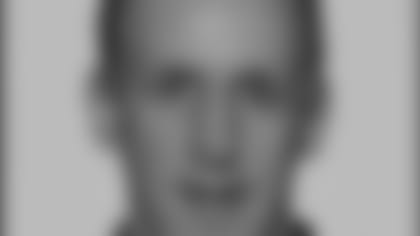 Philbin, 44, has quickly progressed since joining the Packers in 2003, based largely on his ability to teach. After coming to Green Bay as assistant offensive line coach (2003), he spent the past two seasons (2004-05) as tight ends/assistant offensive line coach. Now, he becomes only the third Packers offensive line coach in 15 seasons, following Tom Lovat (1992-98) and Larry Beightol (1999-2005).
A coaching veteran of 22 years, Philbin toiled for 19 seasons at the college level before entering the NFL with the Packers in 2003. His most impressive work was probably his tenure as University of Iowa offensive line coach (1999-2002). Three of his 2002 pupils were chosen in the 2003 NFL draft: G Eric Steinbach (second round, Cincinnati), C Bruce Nelson (second round, Carolina) and G Ben Sobieski (fifth round, Buffalo). Another player he coached, tackle Robert Gallery, was the second overall selection (Oakland) in the '04 draft. Steinbach, Nelson and Gallery filled three of the five slots on the Big Ten's all-conference team in 2002.
Prior to coaching at Iowa, Philbin served as offensive coordinator/offensive line at both Harvard (1997-98), Northeastern University (1995-96) and Allegheny College (1990-93). He also coached offensive line at Ohio (1994), the U.S. Merchant Marine Academy (1988-89), and Worcester Tech (1986-87), after beginning his career as a graduate assistant at Tulane (1984-85).
Robinson, 53, began his coaching career with Reggie White's Memphis Showboats (1984-85) in the USFL, and continued it with Georgia Tech (1987-89), the Atlanta Falcons (1990-93), Indianapolis Colts (1994-97), New York Giants (1998-2003) and New Orleans Saints (2004-05), where he also served on the '04 staff with McCarthy. He has worked with receivers almost exclusively for 21 seasons as a pro and college coach.
Over the last 16 seasons as an NFL coach, Robinson has tutored some of the league's top receivers, including Marvin Harrison, Ike Hilliard, Joe Horn, Amani Toomer and Donté Stallworth. Under Robinson, Toomer emerged as the Giants' franchise receiving yards leader and posted team records with 82 catches and 1,387 yards in 2002. Earlier, in 1999, Toomer and Hilliard became the first pair of Giants receivers to surpass 2,000 yards. With McCarthy as coordinator, Horn and Stallworth produced career receiving highs in their first year under Robinson's tutelage. In Indianapolis, Robinson helped to launch Harrison's stellar career, and in Atlanta, the coach oversaw some of the league's most exciting receivers during the early 1990s, when the Falcons also drafted Favre.
Drafted himself by the Falcons in 1975, Robinson played 58 games during a six-year NFL career with the New York Giants (1976-79), San Francisco 49ers (1980) and Denver Broncos (1981). He caught 85 career passes for 1,437 yards (16.9-yard avg.) and six touchdowns, and also returned 27 kickoffs and 59 punts. He led the Giants in receptions from 1977-78. After a standout collegiate career at Georgia Tech, the school inducted him into its Hall of Fame in 1981.
Robinson becomes the 19th wide receivers coach in Packers history, joining a group that includes current NFL head coaches Tom Coughlin (1986-87) and Jon Gruden (1993-94), and Hall of Famer Don Hutson (1944-48).
The six coaches join Jeff Jagodzinski, the Packers' offensive coordinator hired by McCarthy Sunday, as additions to the new Green Bay staff. On offense, the staff is complete with the exception of a quarterbacks coach.