Today, Green Bay Packers Hall of Fame Inc. announced it will hold a special 50th Anniversary Celebration of the iconic Ice Bowl game Thursday, Dec. 28, presented by the Radisson Hotel and Conference Center. The event will include the world premiere of a brand new NFL Films documentary on the game; Timeline – The Ice Bowl. Four Packers who were instrumental in the famous final drive – Jerry Kramer, Donny Anderson, Boyd Dowler, and Chuck Mercein – will share their memories of the game after the premiere.
"The Ice Bowl is probably the most iconic game in NFL lore," said Tom Konop, President of the Green Bay Packers Hall of Fame Inc. "It wasn't just about a football game. It was about human endurance, for both players and fans."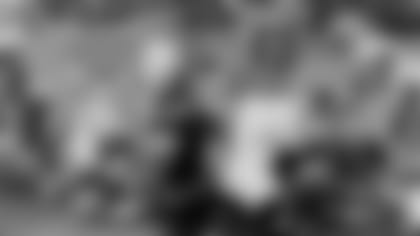 Doors will open at 6 p.m. and the event will run from 7 to 9 p.m. in the Three Clans Complex at the Radisson. In addition to the world premiere documentary and players' forum, there will be a silent auction. The Packers Hall of Fame Inc. will again donate a portion of the event's proceeds to the NFL Player Care Foundation specifically designated for former Packers in need.
Additionally, the documentary will air on NFL Network Friday, Dec. 29, at 8 p.m. Central.
---
The Green Bay Packers Hall of Fame, Inc. is a nonprofit corporation independent of the Green Bay Packers that guides the Hall as a historic national sports venue and educational resource to the Green Bay community and the state of Wisconsin. The Hall raises funds through its annual Induction Banquet, Golf Classic and other events to preserve the history of the Green Bay Packers and expand its archives. Historic memorabilia donated by individuals to the Hall may qualify as tax-deductible gifts.
Since its inception in 2007, the NFL Player Care Foundation (PCF) has used a unique case management model to aid former NFL players through challenging times. Through its financial granting arm, PCF has assisted over 1000 players, totaling over $13 million in areas including medical, mental health, financial, social and community support. PCF is administered by a board of eight directors. The National Football League, NFL Players Association, Pro Football Hall of Fame and the NFL Alumni Association are each appointed a nominated director. In addition, four outside directors share their expertise in foundation management, mental health, social welfare issues, and healthcare. For additional information, please **visit: http://nflplayercare.com/**