Running back Ahman Green and linebacker Brady Poppinga practiced for the first time in training camp on Monday and will continue to work out on a limited basis while continuing their rehabilitation.
Green is coming back from a torn quadriceps tendon in his right leg sustained Oct. 23 at Minnesota, while Poppinga is recovering from a torn anterior cruciate ligament in his left knee that occurred Dec. 11 against Detroit.
Both players participated in the opening jog-through and position drills in the morning practice but are being held out of team drills. They were expected to maintain that level of duty in the evening practice Monday.
"Whatever we're doing, we're not going to sacrifice the rehab portion of it right now," General Manager Ted Thompson said. "We want to continue to do that. There will be times when both those guys are on the field with the team, and there will be other times when they'll be in the Hutson Center doing their continuing rehab."
When he's fully healthy, Green is expected to be the No. 1 running back and the key to the ground game Head Coach Mike McCarthy is committed to. During position drills Monday, Green looked to have the quick feet and sharp cuts he's known for.
"He looks great physically," McCarthy said. "He just needs to get back in there and we need to be smart with him. We don't want to throw him back in there for a full practice."
That's fine with Green, who doesn't anticipate being involved in full contact until the end of next week, at the earliest. There's no specific timetable for his return to full duty, but the third preseason game (Monday, Aug. 28, at Cincinnati) is a tentative goal at this point.
"The limited reps I have I'm going to take and give 110 percent out there so I do get healthier quicker and I do get into my habitual routine of practicing, running reps, running 30 yards, running back to the huddle, catching a route, getting pushed and shoved, all that stuff," Green said. "It will come."
When he does get back to full contact, Green doesn't expect to have any trouble adjusting to the new zone-blocking scheme in the running game. Nebraska, where Green played in college, was most known for its option offense, but Green said they ran a zone scheme for part of the ground attack.
"When we ran between the tackles it was blocked as we are doing now," he said. "Coach (Tom) Osbourne and the offensive coordinator down there never said, 'One step and cut,' but they said, 'No jiving, get through the hole. Make up your decision and go now.'
"Once you get the ball between the tackles, get it downhill. That's what we said a lot, and it's basically the same philosophy here. I'm used to that."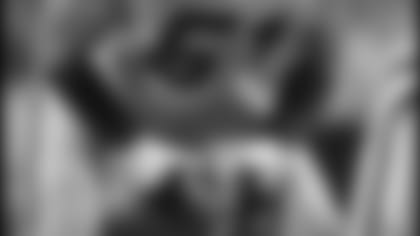 Poppinga's comeback is quite remarkable, considering he's four days shy of the eight-month anniversary of his injury. ACL tears normally require a minimum of nine to 12 months of rehab, but the Packers' training staff told the coaches many times during the offseason that Poppinga was breaking rehab records in his effort to get back.
"I just have a high standard of excellence for myself no matter what I do, whether it be recovering from an injury, out on the football field, my family life, whatever," Poppinga said. "I expect a lot out of myself. I'm not going to compromise that no matter what I'm doing. That's the way I was brought up, that's how I am."
Poppinga said his knee feels normal but he's not going to push it any harder than the trainers and coaches want him to.
"They just want to make it a gradual progression, so this week we'll pick and choose certain drills we'll do, keep a close eye on things and ease into it," he said. "It never hurts to do that.
"It's like I never left. It's also where I belong. I love to play football."