Aaron from Watertown, N.Y.
When the Packers hired Mike Holmgren were there any other coaches on their radar?
Three weeks lapsed from the time Lindy Infante was fired to when Holmgren was hired, and there were really only two coaches on Ron Wolf's short list: Bill Parcells and Holmgren. The day Wolf fired Infante he told me Parcells, who had been out of coaching in 1991 after winning two Super Bowls with the Giants, would be the first candidate that he'd call. But Parcells had recently undergone a coronary angioplasty and wasn't sure what he wanted to do. Plus, Tampa Bay was pursuing him with a promise of full authority and that was something Wolf wasn't going to give up. The two talked at length about the job, and Wolf told me they eventually met in New Jersey. But I think both men realized all along, things weren't going to work out. In the meantime, Holmgren interviewed on Dec. 29 in Green Bay, a week into the search, and wowed Wolf. From that point forward, Wolf really focused on luring him to Green Bay. But he had to be patient. At least five other teams also were interested in Holmgren. And he had other interviews lined up. There were other assistant coaches that interested Wolf. Steve Sidwell, defensive coordinator in New Orleans, was one. In his book, "The Packer Way," Wolf said Kansas City coach Marty Schottenheimer called him and highly recommended Bill Cowher, one of his assistants. I was covering the search for The Milwaukee Journal at the time and John Madden, who had worked with Wolf in Oakland, told me he thought Pete Carroll was a possibility. Wolf came from the N.Y. Jets and Carroll was defensive coordinator there. Neither Cowher nor Carroll were interviewed, but Terry Robiskie, tight ends coach with the L.A. Raiders, was. Wolf also had set up an interview with Chuck Knox in Palm Springs, Calif., the day after Holmgren's interview, but it was canceled. Knox, who had a .600 winning percentage in 19 years as an NFL head coach, had been recently fired by Seattle. Hiring Holmgren was a coup for Wolf. Pittsburgh, the L.A. Rams, Tampa Bay, Indianapolis and Minnesota either interviewed Holmgren at some point or were scheduled to. If Holmgren had gone elsewhere and all else failed, I recall Wolf telling me back then his fallback candidate was Buddy Ryan.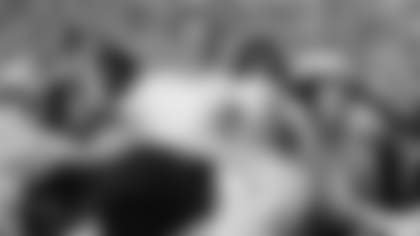 In your oral history with Lee Remmel, he mentioned that Don Shula was considered for the Packers' head coaching position. Would you elaborate?
According to Lee, the Packers approached Phil Bengtson prior to the 1970 season, his last, and asked if he would step aside as coach and stay on as GM, if the Packers could hire Shula. The Packers already had made some unofficial contact back when tampering wasn't the big deal it is now. I'm assuming they had made contact shortly after Shula lost Super Bowl III. The hope of at least some executive committee members was that Bengtson would agree. When he refused, the Packers never followed up. I remember asking Shula about it at a Senior Bowl or Super Bowl years ago, and him confirming the story. I think I wrote a note about it in the Green Bay Press-Gazette, but I haven't found it.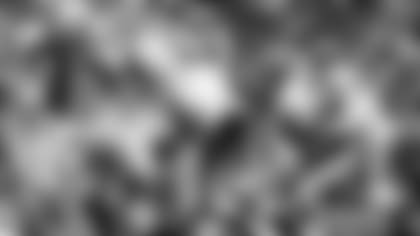 I've been a Packer Backer since 1957. Where can I access Jim Brown's game-by-game rushing record against the Packers?
Brown played against the Packers in two regular-season games. On Oct. 15, 1961, in a 49-17 loss, he rushed for 72 yards in 16 attempts. On Nov. 22, 1964, in a 28-21 loss, Brown rushed for 74 yards in 20 carries. In the 1965 NFL Championship Game played in Green Bay, the Packers won 23-12 and Brown was held to 50 yards in 12 carries. On Jan. 5, 1964, at Miami's Orange Bowl, in what was officially called the Playoff Bowl, a meaningless game between second-place teams before expanded playoffs, the Packers beat the Browns, 40-23. Brown rushed for 56 yards in 11 attempts. Maybe the greatest running back in the history of the NFL never had a 100-yard game against the Packers.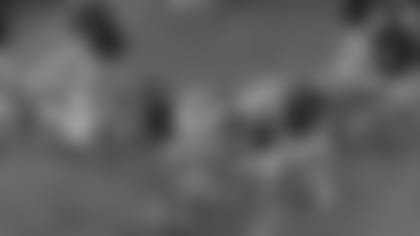 Tim from Clintonville, Wis.
I found your story about Lombardi and fourth downs in the 1960 championship game interesting, but thought you might find the link below interesting from the Eagles' perspective. It states if the Packers had won the title, the Eagles would have picked ahead of the Packers in the NFL draft and taken Herb Adderley. I wonder if the Packers would have won all those championships without Adderley.
Nice article, but the Adderley story is untrue. The first round of the 1961 NFL draft was held Dec. 27, 1960, the day after the Packers lost to the Eagles. Prior to the first NFL-AFL common draft in 1967, the championship game had no bearing on the draft order. It was strictly based on inverse regular-season records. With Minnesota coming into the league in 1961, 14 teams participated in the draft. The Packers had the third-best record in the league, 8-4, and took Adderley 12th. The Cleveland Browns finished 8-3-1, a half-game better than the Packers and second to the Eagles in the East. They owned the 13th pick and traded it to Dallas for a 1962 first-round pick. The Cowboys chose Bob Lilly. The Eagles finished 10-2 and drafted 14th and would have regardless of whether they beat or lost to the Packers. They took Syracuse fullback Art Baker. It's one of the biggest mistakes people make when they write about sports history. They view things as they are today, not through the lens of history.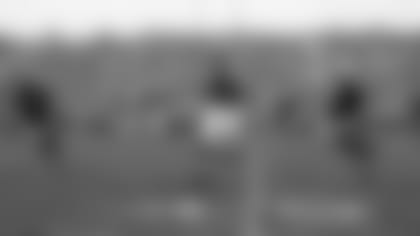 David from Sonoma, Calif.
I fondly remember going to a game with my dad against the L.A. Rams in October 1954 – it was probably a birthday gift to me from my dad – that was played at Marquette Stadium. Can you tell me the final score and rosters?
The Packers played their Milwaukee games at County Stadium for the first time in 1953. On Oct. 11, they lost to the Rams, 38-20. On Oct. 17, 1954, they beat the Rams at County Stadium, 35-17, scoring 21 points in the fourth quarter. The only year the Packers played at Marquette University's stadium was 1952. On Oct. 12, they lost to the Rams, 30-28, in a game that will forever live in infamy in Packers history. In the last 12 minutes, the Rams scored 24 points and erased a 28-6 deficit. I'm taking my chances here that it's more likely you remembered the site better than the year. If that's so and you were there in '52, you saw six future Pro Football Hall of Famers. Bob Waterfield and Norm Van Brocklin shared quarterback duties for the Rams. Elroy Hirsch and Tom Fears were their receivers. Andy Robustelli was a defensive end for the Rams. Tony Canadeo was in his final season with the Packers and rushed for 15 yards in seven carries. A few of the Packers produced some startling stats. Quarterback Tobin Rote passed for 214 yards and ran for 91 in 13 attempts. Billy Howton caught five passes for 156 yards, including a 70-yard TD. And Bobby Dillon held Hirsch without a catch. Gene Ronzani, in his third year as coach, concocted one of his exotic game plans and used Rote and Babe Parilli, his two quarterbacks, in the same backfield at times. No doubt, the P.A. announcer also had a field day with nicknames. The Rams' roster not only included Crazylegs Hirsch, but also Paul "Tank" Younger, Deacon Dan Towler and Vitamin T. Smith. Attendance was 21,693. Packers Bob Forte and Ab Wimberly cried their eyes out as they walked off the field. Wish I could have tagged along with you and your dad if that was the game you were at. What memories to rekindle!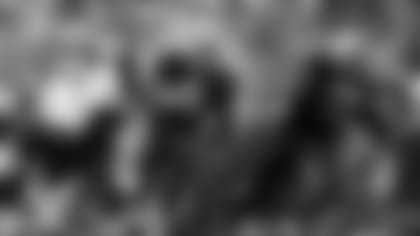 My first year as a Packers fan was 1965. I was 9. The Packers wound up beating Jim Brown and Cleveland for the championship, but they almost didn't get to the title game because Vince Lombardi's celebrated offensive machine went through a mid-season slump. What happened?
Yes, there was a four-game stretch where the Packers scored 13, 10, 7 and 6 points. And forgive me, but here's the complete blow-by-blow. Thanks to their stifling defense, the Packers split the four games. But the offense sputtered much of the year and finished 12th in total yards in what was then a 14-team NFL. The second-to-last weekend of the season, the Packers went to Baltimore and had to win to avoid elimination. The Colts were 9-2-1; the Packers, 9-3. But before we go there let's backtrack to 1964. That was the year the Packers finished out of the running at 8-5-1 and ended the season with an ugly loss to the St. Louis Cardinals in another Playoff, or "Runner-up," Bowl at the Orange Bowl. Lombardi was furious with the Packers' performance and ranted that it was "a hinky-dink game, held in a hinky-dink town, played by hinky-dink players." What's more, the Packers were getting old. Close to 15 starters were 30 or going to turn 30 by the next season. If they weren't a team in decline, they certainly needed a makeover. Lombardi shook up his roster during the offseason, but the changes left him with a team in transition that didn't always look good even when it won. For example, the '65 Packers beat Pittsburgh, 41-9, in their opener and players talked about being "flat" and "sluggish" on offense. Two weeks later, the Packers beat the Bears, 23-14, and an unimpressed Lombardi blew his stack. He evicted several reporters from the dressing room area and balked at fulfilling his obligation to appear for a network television interview. Two weeks later with Forrest Gregg and Ray Nitschke sidelined with injuries, the Packers rallied from a 21-3 halftime deficit to beat Detroit, 31-21, and all was good. Lombardi said Bart Starr was off to his best start ever and praised his offensive line for playing especially well. The following week the Packers improved to 6-0 by beating Dallas, 13-3, but they had only seven first downs and gained a mere 63 yards. Once again, a win left Lombardi in a foul mood. Asked about his team's offensive struggles, he snapped, "I don't give a damn about statistics, as long as we win." The Packers' offensive woes were further exposed on Oct. 31 when they lost their first game, 31-10, to the Bears. Nagging injuries were part of their problem. But Lombardi had revamped his offensive line, inserting Steve Wright at right tackle and moving Forrest Gregg to left guard, and that wasn't working. The running game, which had never ranked lower than third in Lombardi's first six seasons, plunged to 10th that year. After five straight 1,000-yard seasons, Taylor had turned 30 and his rushing total dropped to 734 with a 3.5 average. The pass blocking was sub-par at times, but Starr also was being criticized for not evading the rush. He would be sacked 34 times for 303 yards in losses that season after being sacked 42 times the previous year. The low point came on Nov. 7 when the Lions manhandled the Packers, 12-7, on a cloudy, 44-degree day at Lambeau Field. Starr was sacked 11 times for 109 yards in losses. "It looked like he was stuck in the mud back there a couple times, although we didn't give him any protection whatsoever," Lombardi fumed in his postgame press conference. Unhappy with Jerry Kramer's play in the loss to the Bears the previous week, Lombardi had benched him, according to the Press-Gazette, and moved Gregg from left guard to right guard to face Alex Karras, according to an assistant coach. Obviously, the shakeup didn't produce the desired results, but it would still be another month before Lombardi reinserted Fuzzy Thurston as the starting left guard and moved Gregg back to right tackle. In the meantime, the Packers split two games with the last-place L.A. Rams, winning 6-3 and losing 21-10. The tide finally turned in Week 12. The Packers beat Minnesota and gained a game on the Colts, who not only lost to the Bears but also lost Johnny Unitas, the league's reigning MVP, with a season-ending knee injury. That set up the showdown in Baltimore. On Thursday, the Packers learned that Paul Hornung would likely return to the lineup after missing two of the previous three games. Three days later, in a dense fog in old Memorial Stadium, Hornung scored five TDs and accounted for 176 yards of offense as the Packers rolled to a 42-27 victory. "A great pressure player," Lombardi gushed after the game. However, typical of the season, defender Dave Robinson made the biggest play of all: An 87-yard interception return that turned what might have been a six-point halftime deficit into a 21-13 lead. Now in control of their own destiny, the Packers stumbled again in their final regular-season game. They blew a lead in the final 67 seconds at San Francisco, settled for a 24-24 tie and finished, 10-3-1, necessitating a playoff with the Colts for the Western Conference crown. With halfback Tom Matte playing quarterback, the Colts fell to the Packers for the third time that season, 13-10, in overtime and as the result of a controversial field goal. In the NFL championship, the Packers beat the Browns, 23-12, as Hornung rushed for 105 yards and Taylor, 96. Lombardi proudly proclaimed in the locker room, "This team has more character than any other team I've had."
For more of Cliff Christl's historical perspectives, click here