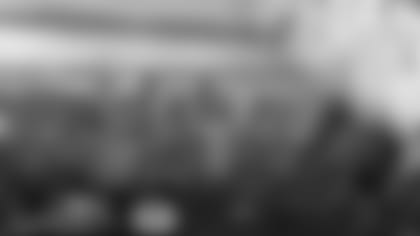 ](http://www.eventusa.com)

As the Packers head towards the middle of the schedule, they have two important road games in early November. Here's your chance to support your team.  Are you ready for some Packers Road Football?
Enjoy the glorious sights and sounds of Colorado and Green & Gold football all rolled into one.  Or savor the hustle and bustle of vibrant Charlotte before witnessing the clash between the Packers & Carolina.
Join your fellow Packers road crew members with the Official Game Package Company, Event USA.
Official Game Packages combine all the great things about these alluring destinations with the excitement of Packers football.  In Denver, with the soaring mountains as a backdrop, add on the optional Sightseeing Tour and you'll experience the Garden of the Gods, Colorado's Air Force Academy & Chapel, and much more.
For the Carolina game, you'll enjoy 4-diamond accommodations within walking distance of the stadium and countless area attractions and cuisine. Race fans will especially want to take a peek at the NASCAR Hall of Fame, also within a tire's roll of your hotel.
You can be part of the camaraderie of thousands of fans with these fantastic packages, but hurry as space is becoming limited.  Packages include game tickets, pre-game tailgate party, lodging at top quality hotels, transfers, optional airfare, souvenirs, staffed hospitality stations and much more.
We also have our "Packers Road Warrior" Packages with game tickets and Day-of-Game parties and festivities for those not needing lodging in Road cities. Customized air is available from departure points around the world. Support your Packers at home and on the road with our official Event USA packages. For details and to order CLICK HERE.