GREEN BAY – The Packers have appeared in five Super Bowls, and they're trying to qualify for their sixth on Sunday.
To see how they got the job done in the past, here's a recap of the five previous championship games that sent the Packers to the Super Bowl.
1966 NFL Championship (Jan. 1, 1967, at the Cotton Bowl, Dallas)
Bart Starr played one of the best games of his career, throwing four touchdown passes to four different teammates (Elijah Pitts, Carroll Dale, Boyd Dowler and Max McGee), and the Packers also got a fumble return for a score by rookie Jim Grabowski.
But the Packers still had to hold off the Cowboys at the end, as Dallas QB Don Meredith was pressured by Dave Robinson on a fourth-down pass to the end zone, and Tom Brown intercepted it to send Green Bay to the first Super Bowl.
1967 NFL Championship (Dec. 31, 1967, at Lambeau Field, Green Bay)
Known as the Ice Bowl of course, this iconic game sent the Packers to Super Bowl II. With the temperature minus-13 and the wind chill minus-46, Dowler caught two TD passes in the first half, but the Cowboys scored on a fumble return and halfback pass, taking a lead into the latter stages.
Starr then led a 12-play, 68-yard drive that began with 4:50 on the clock. Donny Anderson was a key contributor on the possession, and the game came down to Starr's QB sneak, following the blocks of Jerry Kramer and Ken Bowman, for the game-winning touchdown with 13 seconds left.
1996 NFC Championship (Jan. 12, 1997, at Lambeau Field, Green Bay)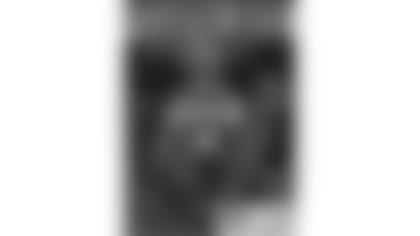 A 29-year Super Bowl drought was snapped as Dorsey Levens piled up 205 yards from scrimmage on another cold day (3 degrees with minus-17 wind chill). Levens' 29-yard TD catch tied the score at 7, and then the Packers got the lead with 10 points in the final minute of the first half. A TD toss to Antonio Freeman was followed by a Tyrone Williams interception and Chris Jacke field goal for a 17-10 advantage at intermission.
A 66-yard screen pass to Levens, who finished with 88 yards rushing and 117 receiving, set up an Edgar Bennett TD run in the third quarter, and the Packers never looked back. They were on their way to Super Bowl XXXI.
1997 NFC Championship (Jan. 11, 1998, at 3Com Park, San Francisco)
Green Bay got an early field goal, an interception and long return from Eugene Robinson, and a TD reception from Freeman to take an early 10-0 lead that was never relinquished as they advanced to Super Bowl XXXII.
The Packers held the 49ers to just 33 rushing yards on 18 attempts, and they sacked San Francisco QB Steve Young four times (two by Keith McKenzie) in the fourth quarter, once on fourth down deep in 49ers territory leading to a Levens TD run for a 23-3 lead. The 49ers didn't find the end zone until Chuck Levy returned the ensuing kickoff 95 yards for a TD with less than three minutes to play.
2010 NFC Championship (Jan. 23, 2011, at Soldier Field, Chicago)
QB Aaron Rodgers ran for a touchdown and made a touchdown-saving tackle on Brian Urlacher's interception. James Starks continued his remarkable rookie run with another rushing TD, and Green Bay's young defenders came up big.
Second-year lineman B.J. Raji intercepted a pass from Chicago backup QB Caleb Hanie, filling in for an injured Jay Cutler, and returned it 18 yards for the Packers' final points of the game. Rookie corner Sam Shields also intercepted two passes, one at the end of each half near the goal line, to keep the Packers in front and ultimately send them to Super Bowl XLV.