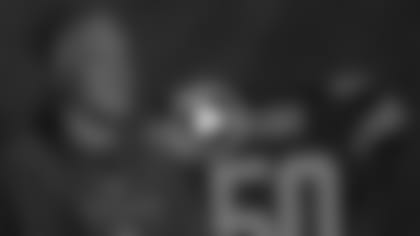 ](http://www.packers.com/media-center/videos/Inside-Slant-AJ-Hawk/7f1d3dd1-402f-4ed1-81ae-9a1083026ec5)

He has been a combination of hard work, grit and intensity since arriving in Green Bay in 2006, and A.J. Hawk has yet to take a day off. Consistency has been his hallmark: The inside linebacker has never missed a game, has finished among the top two on the team's tackle charts annually and earned his first Pro-Bowl selection last season.
While first known for his aggressiveness in filling holes in running situations, since early last season Hawk never leaves the field. In 2010, he tied for first among all NFL linebackers with a career-best three interceptions, and during his career he has picked off eight passes, recovered four fumbles and forced two.
A spokesman for the Wisconsin Special Olympics, Hawk holds a degree in criminology from Ohio State and is interested in law enforcement following his career in the NFL. In this installment of Inside Slant, Hawk discusses the thrill of being drafted by the Packers, his responsibilities as the play-caller in the huddle and how his body feels after nearly 700 career tackles, among other subjects.