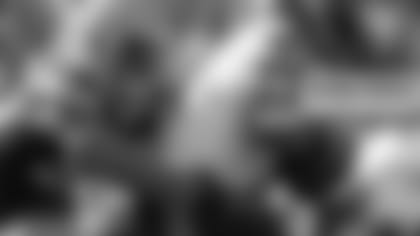 GREEN BAY – The first quarter of the 2017 season was intense and event-filled, but ultimately scoreless, on Sunday at Lambeau Field.
The Packers won the toss and deferred to the second half. Seahawks WR Tyler Lockett returned the opening kickoff 43 yards to the Seattle 39, but Green Bay's defense got a quick three-and-out. CB Davon House's tackle for loss on a swing pass and LB Nick Perry's sack got the ball right back to the Packers.
The Packers got moving right away, overcoming their own penalties to do so. A taunting penalty on WR Randall Cobb wiped out his own 14-yard reception, and a delay of game set up long yardage. But a 13-yard completion to WR Jordy Nelson and a 29-yarder to Cobb got the Packers into Seattle territory.
QB Aaron Rodgers' next pass, though, was picked off at the line of scrimmage by DT Nazair Jones. His long return for a touchdown was nullified by a block in the back on Rodgers, who was chasing the play, and Seahawks CB Jeremy Lane was also ejected for throwing a punch in a scrum with WR Davante Adams. It was Rodgers' first interception in 251 regular-season pass attempts.
Seattle took over at the 50, but the Packers forced another three-and-out. After RB Eddie Lacy ran twice for 8 yards, DT Kenny Clark batted down QB Russell Wilson's third-and-2 pass. P Jon Ryan's punt pinned the Packers on their own 2-yard line with 7:53 left in the period.
RB Ty Montgomery carried twice for 6 yards, and then Rodgers scrambled for 5 to pick up the first down. Montgomery ran twice more for 5, and another third-down conversion came via a 10-yard pass to Cobb. A 9-yard pass to TE Lance Kendricks was followed by a 3-yard run by rookie RB Jamaal Williams to move the chains again.
At the Green Bay 40, the drive stalled. Two incomplete passes preceded a third-down sack by DE Cliff Avril, who beat substitute RT Kyle Murphy with speed around the edge, and the Packers had to punt.
Green Bay's defense got a third straight three-and-out as the quarter expired.