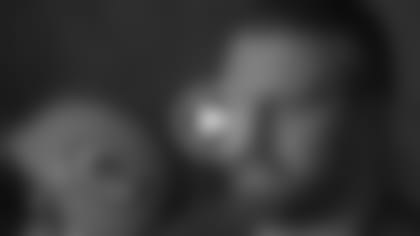 ](http://www.packers.com/media-center/videos/Inside-Slant-John-Kuhn/0a571482-55fc-47ac-9c05-a548af64c00e)

Despite his unlikely path to NFL success, or likely because of it, John Kuhn has become a folk hero of sorts to Packers fans, and their loud, extended chant of his last name echoes off Lambeau Field's green façade whenever the team is in need of a hard-fought yard or two.
On an offense of thoroughbreds like Jordy Nelson, Greg Jennings and Donald Driver, Kuhn is the workhorse. The fullback will provide the key block in pass protection, has been one of the club's top special teams players since joining the Packers in 2007 and pounds out the short yardage. It hasn't all been grunt work, however. Kuhn has scored 21 TDs including the postseason in Green Bay.
There's been a twist this year, as the formerly unheralded Kuhn was voted to his first Pro Bowl. Plucked off the waiver wire by Green Bay after being released by the Steelers, he's one of only a handful of players ever to make an NFL roster from Shippensburg, and he was signed by Pittsburgh as an undrafted free agent.
In this week's installment of Inside Slant, Kuhn talks about the intensity of the playoffs, working his way into a starting role despite the long odds and what it feels like to have over 70,000 people screaming your name at the same time.