GREEN BAY – Former Packers safety LeRoy Butler has been selected as one of 27 modern-era semifinalists for enshrinement into the Pro Football Hall of Fame.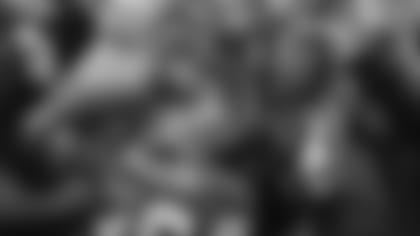 A four-time All-Pro, Butler missed only four games in 12 seasons with the Packers before retiring in 2002. He finished his career with 38 interceptions and 20½ sacks in 181 regular-season games, becoming the first defensive back in NFL history to eclipse 20 interceptions and 20 sacks.
"I just believe in the process," Butler told NFL Network on Tuesday evening after the announcement. "I understand there's a lot of guys who would love to get in the Hall of Fame. I'm a very patient person and what else do I have to do? I'm retired, so I'm not going to rush the process."
Synonymous with the Lambeau Leap, Butler's popularity in Green Bay remains unmatched to this day. Former teammate and childhood friend, Edgar Bennett, and Hall of Fame general manager Ron Wolf often have spoken about Butler possessing the necessary credentials.
The Packers currently have only three individuals from their Super Bowl XXXI championship team in the Hall of Fame (Wolf, Brett Favre and Reggie White).
The next step in the selection process comes in January when the semifinalists are trimmed to 15 modern-era finalists. That list increases to 18 finalists with the inclusion of the recommended nominees of the Hall of Fame's contributors and seniors committees.
Butler is the only offensive or defensive player from the 1990s All-Decade Team that has yet to be a finalist.
"Kids used to pick on me going to school and I used to wear hand-me-downs, but I ignored all negative things," Butler said. "I said I want to play in the NFL and get my mom out of the projects. To get to that level and make it playing for the Green Bay Packers was fantastic. To be a semifinalist, I represent for all the kids who were too small or are African American in the projects and people said you can't do anything. I represent those people."
Legendary Packers guard Jerry Kramer is one of this year's two senior-committee nominees.