Dear Packers Fans who attended Family Night,
On behalf of the Green Bay Packers organization, I want to extend a sincere thank you for your excellent "performance" at our Family Night event this past Saturday. You are to be commended for your cooperation during the dangerous weather, which helped us maintain safety as the top priority for all fans and players.
Your spirit and enthusiasm was outstanding, and from the moment many of you arrived in the afternoon through the football team's pre-scrimmage warm-ups, your energy continued to build. Our players and coaches really appreciated the game-like atmosphere you provided in the stadium, and it made a memorable impression on them.
Most of all, we appreciated your patience during the subsequent delay due to the dangerous lightning storms. I saw the younger fans doing a great job of making the most of their time in the concourses.
It was a tremendous disappointment for all involved that the team was unable to compete in the scrimmage, but fortunately we were able to continue with the jersey giveaways and the fireworks after the danger had passed. We hope those who were able to stay enjoyed the conclusion to the event.
Thank you again for your cooperation and understanding, and for once again proving the Packers have the best fans in the NFL.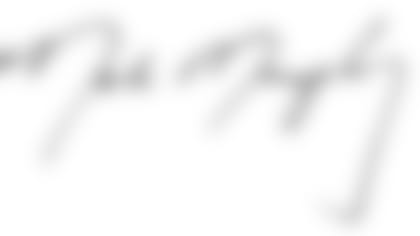 P.S. – With your Family Night ticket, we would like to offer free admission to the Packers Hall of Fame, either in conjunction with the purchase of a Lambeau Field stadium tour, or as a stand-alone offer if you have already taken a paid tour this year. This offer is available through the end of the 2009 season.