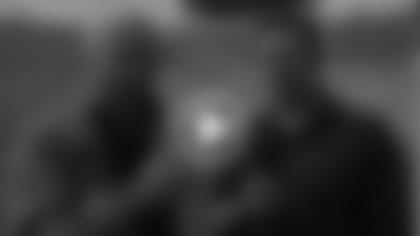 ](http://www.packers.com/media-center/videos/Inside-OTAs-Wednesday-practice-report/804cb21f-65cc-4eaa-ad69-56011fa3f357)
View Inside OTAs: Wednesday practice report

Donald Driver is back and that doesn't mean somebody has to leave.
"The way we play, you could make a legitimate argument for six receivers," Packers Head Coach Mike McCarthy said on Wednesday, following an OTAs practice on a cold and wet day at Ray Nitschke Field.
It was Driver's first practice back from having won the hit TV show Dancing With The Stars' "Mirror Ball Trophy," and as the trophy was entertaining Packers employees inside the team's offices, Driver was sinking his cleats into the turf for the first time since last season ended.
"Physically he looks great. We just want to be smart with him. We're probably going to keep him in a limited role this week," McCarthy said of Driver. "It's good to see him back in his real uniform."
Driver's return immediately fueled the obvious question as to whether the Packers will keep five wide receivers on their roster, which they traditionally have, or expand that number to six.
"Great question," McCarthy said. "Our roster will be challenged as far as six receivers. That's something you get into in training camp. I don't think roster spots will be determined here over the next couple of weeks. Special teams will play a big part in which positions are heavier than others."
If there was a theme to Wednesday's OTAs practice, the second such practice open to the media and fans, it was that defense carried the day. The offense struggled to move the ball against a secondary that defended successfully against several pass attempts.
"I think we're more athletic on defense than we were at this time last year. I think it's very evident and I think it's something you can get a feel for in these OTAs. It's important to be athletic. The NFL has evolved into a space football game and I think this definitely gives us the flexibility to play that game," McCarthy said.
Defensive Coordinator Dom Capers is attempting to resurrect a defense that fell from near the top of the league rankings in 2010 to the bottom of the rankings last season. An infusion of young speed would seem to be the key ingredient in that attempt.
First-round draft pick Nick Perry continues to work at the left outside linebacker position. Second-year man Vic So'oto was also on the left side on Wednesday.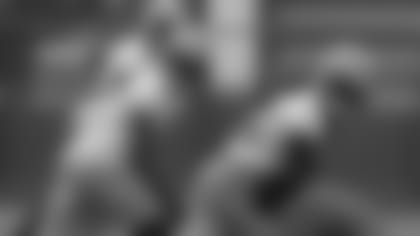 "He's a 270-pound guy," Capers said of Perry. "With Clay (Matthews), he can play either side. More of a focus to get Nick at one spot and see if he can learn that spot."
Outside Linebackers Coach Kevin Greene is Perry's personal tutor. Perry played down defensive end at USC.
"He is truly starting from ground zero," Greene said of Perry, referring to changing from a three-point to a two-point stance. "Increasing vision, flipping his hips," Greene added, referring to the challenges that go with the change.
Perry's speed, which shot him up draft boards based on his combine 40 time, is the measurable Greene likes and the Packers are hoping will help improve the team's last-ranked pass rush.
"This job is predicated on being explosive," Greene said.
Capers was meeting with reporters for the first time since OTAs began and he faced the expected question of whether Charles Woodson would be moved from cornerback to safety. His reluctance to answer the question might be an answer in itself.
"Charles will be doing a lot of things for us. He plays all over the field," Capers said.
Meanwhile, the offense continued to spend a significant portion of Wednesday's practice on ball security.
"The way we played in the Giants playoff game was not chalked up to a bad day. That was a poor performance by everybody and you have to learn from it. You have to look at everything that led up to that game, which we have. We have adjusted some of our drill work, but it doesn't change the way we teach how to handle the football," McCarthy said.
Newly-signed defensive end Phillip Merling wasn't in attendance for Wednesday's practice but McCarthy anticipated Merling's arrival.
"We'll have him involved in everything tomorrow and see where he is. He's added competition at the defensive line group. We feel he's a good fit for a 3-4 and the sub groups. You can't have enough big guys on your football team and we have excellent competition on the defensive line," McCarthy added. RELATED LINKS