GREEN BAY—Following the bye, the Packers will head into the meat of their schedule, with five of their next nine games against NFC North opponents. The division-heavy stretch begins against Detroit after the bye, and ends at Detroit on Thanksgiving.
At 1-2, the Packers haven't had all three phases clicking as often as they need to. Here's a synopsis of where each of those phases stands right now.
The most encouraging sign in 2013 has been the development of the running game, which started to find its footing in the fourth quarter of Week 1 in San Francisco and then pounded out 139 and 182 yards, respectively, in the last two games.
The 182 yards in Cincinnati was the Packers' most in a single game since Week 7 of 2009 (202 yards at Cleveland), and that was accomplished with the No. 1 back, Eddie Lacy, sidelined due to a concussion. James Starks (132 yards vs. Washington) and Johnathan Franklin (103 yards vs. Cincinnati) have each posted 100-yard games when the Packers hadn't had a back hit the century mark since 2010.
"We're confident in our running game," Offensive Coordinator Tom Clements said. "It's been good and we hope to make sure it continues to be good and hopefully improve it."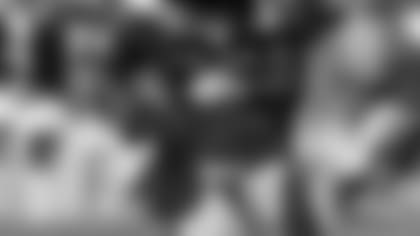 RB Eddie Lacy
Starks (knee) and Franklin (foot) are also banged up, however, along with fullback John Kuhn (hamstring), so health will more than likely determine playing time coming out of the bye. In any case, it appears the Packers have more depth at running back than they've ever had in the Mike McCarthy era and are comfortable turning to whichever ball-carrier they need to.
"We hope all three of them are healthy and that will give us good options, whichever way we decide to go," Clements said.
"It would be nice to have them all at the same time, and also to have John Kuhn. We've had some injuries in the backfield. It's been unfortunate. Hopefully, when we get all of them healthy, we'll be able to let them roll."
The Packers' receivers are certainly rolling, with the "big three" of Randall Cobb, Jordy Nelson and James Jones all on pace for 1,000-yard seasons, while tight end Jermichael Finley was a high-impact player before leaving the Cincinnati game on the first series with a concussion.
Quarterback Aaron Rodgers was as up-and-down as he's ever been the past two weeks, but resuming his track record of consistency is the expectation going forward.
Against Washington, Rodgers tied the franchise's single-game yardage record (480) and posted the third-highest passer rating of his career (146.0). One week later at Cincinnati, he threw two interceptions for the first time since the 2010 NFC Championship and finished with his worst passer rating (64.5) since that game (55.4).
A much stronger Bengals defense had plenty to do with that, but Rodgers also knew he didn't play well and said so immediately after the loss. For what it's worth, after his two sub-60 passer ratings in 2010, Rodgers' rating soared well above 100 in his next outing.
"Aaron is human," Clements said. "You're used to seeing him be near-perfect a lot of the time.
"Aaron is his biggest critic. He watched the (Bengals) game and I know he's upset, and he knows he can play better. I expect him to come out and play well. He'll do what needs to be done to get ready to play."
The most discouraging element has been late-game failures with the outcome on the line. Down three points with 5:44 left in San Francisco, the offense went three-and-out. In Cincinnati, three fourth-quarter drives that reached the Bengals' 30-yard line or better produced no points in a three-point loss.
"We know you're going to be in close games generally in the NFL," Clements said. "A blowout is unusual. A lot of games are decided in the fourth quarter, a lot of games are decided in the second half of the fourth quarter. We've come up short in two games. We have to find a way to get it done."
Defensive Coordinator Dom Capers likes the way his unit is trending in three key areas – third downs, quarterback pressure and turnovers.
After allowing the 49ers to convert nine of 18 third downs (50 percent) in Week 1, the defense has allowed just seven of 22 (32 percent) the past two games. Washington's Robert Griffin III and Cincinnati's Andy Dalton were hurried and hit far more often than San Francisco's Colin Kaepernick, with Dalton taking four sacks. Turnovers in each game have gone from zero to one to four, on four straight possessions, no less, to get the Packers out of an early 14-0 hole against the Bengals.
"I think we've played a little bit more like us the last two weeks," Capers said. "I've seen progress the last couple games in terms of ability to get off field on third down, our ability to get more pressure on the quarterback. Hopefully, we can carry this turnover thing now to where we can get that going, because it impacts the game so much."
Injuries have impacted the unit, too. The Packers have played all three games without two of their top five defensive backs, as safety Morgan Burnett and cornerback Casey Hayward have battled hamstring injuries.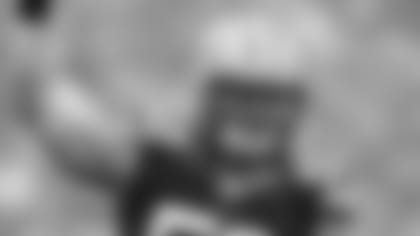 LB Clay Matthews
Linebacker Clay Matthews' chronic hamstring problems surfaced again in Cincinnati, forcing him to sit out the second half after forcing two fumbles in the first half, one on a tremendous diving tackle from the back side on a third-and-one run. Dalton went 13-of-16 for 168 yards with two TDs (150.0 passer rating) in the second half last Sunday with Matthews on the sideline.
"We've been going without Casey and Morgan for the first three weeks, and you'd like to have Clay on the field every down," Capers said. "You can see how he impacts a game. Not many guys can make that play he made on short-yardage. Those are the kind of plays that turn a game around.
"Clay's had that issue before, we lost him for a month last year. If he said it's tweaked a little bit, you don't want him back in there. Going into the bye week, hopefully it gives him time to recover and we won't miss a beat."
The defense needs either Mike Neal or Nick Perry to become a more consistent pass-rush threat opposite Matthews, and Capers suggested the two will regularly compete for playing time. Meanwhile, Sam Shields put his shutdown cornerback abilities on display against the Bengals' A.J. Green, and the run defense hasn't had many leaks.
The fourth quarter has been a problem, however, with 13 points allowed in the final period in each of the first three weeks, leading to two blown leads.
"I think this group can get better. We really haven't had our group together," Capers said. "Some guys gained experience the first three games, and some of that experience will pay dividends as we get into the meat of our schedule here."
The immediate question is who will take over on returns now that Jeremy Ross and his ball-security issues are gone. Randall Cobb could resume the duties, or rookies Micah Hyde on punts and Johnathan Franklin on kickoffs could be given a chance. There's also a possibility of another returner being signed to fill Ross' roster spot.
"I feel like we've got some continuity with the guys that are doing the blocking," Special Teams Coordinator Shawn Slocum said. "That part of it gets us down the road, and whoever we have in that position will have to fit in, and fit in quickly, and we'll need to be productive right away."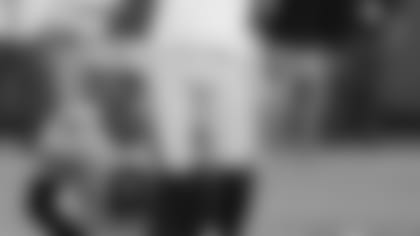 K Mason Crosby
Elsewhere on special teams, punter Tim Masthay and the coverage unit are off to a solid start (42.6-yard net on 12 punts), while Masthay is also handling kickoff duties well. A few low line drives in Cincinnati led Slocum to term that day "inconsistent," but it was no cause for alarm.
After retaining his job through the preseason, kicker Mason Crosby is 4-for-4 on field goals. If giving up the kickoff duties to Masthay has helped Crosby focus on one task and start strong, the Packers are better for it.
"Hard work and professionalism, and I think a strong will," Slocum said when asked how Crosby emerged from his struggles. "That says a lot about the guy."
Crosby had just one field goal attempt through the first two games, but he made all three of his kicks against the Bengals, including a 41-yarder, his longest thus far in 2013.
"Mason is hitting the ball very well," Slocum said. "I think he's got great rhythm. I thought his three field goals (in Cincinnati) were done the right way. He looked good."