GREEN BAY — Packers DB Micah Hyde and G T.J. Lang have been given the 2016 Tom Mulhern Stand-Up Guy Award by the Green Bay chapter of the Professional Football Writers of America.
The award is presented to the Packers player(s) voted to have best helped reporters covering the team to do their jobs effectively.
Lang was voted to his first Pro Bowl in 2016 after playing in 16 games (including playoffs) despite a lingering foot injury that caused him to miss three games.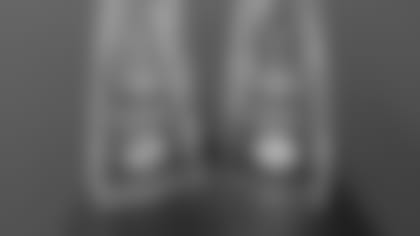 The eighth-year veteran also was selected as a playoff captain for the first time in his career, as determined by a team vote.
"It's really a tremendous honor," said Lang of winning the Stand-Up Guy Award. "There's been a lot of good things that have happened for me this year and that one is kind of a cherry on top.
"I understand that fans don't really get to see us players behind our shoulder pads and our helmets. A lot of times the interaction and the display of our personality and what we've been through in our personal lives, the only time they get to see that is when we make good relationships with (the media) and write about what we've been through. … I think you guys do a great job of really taking off the layer there and showing who we are underneath the jersey."
Hyde, a fourth-year defensive back out of Iowa, joined Lang as one of the team's six playoff captains in 2016. Hyde's versatility and leadership were pivotal in a young secondary that dealt with its share of injury and adversity this past season.
The 6-foot, 197-pound defensive back finished with 58 tackles, nine pass deflections, three interceptions and a sack in 16 games with 11 starts.
"I feel like as long as you can develop a good relationship with media and be civil, and be honest whenever something bad happens or whatever it may be, everyone has a good understanding of what's going on," Hyde said. "When we had our four-game losing streak, I came in here and I had to be honest with (the media). It's tough. It is what it is. … (But) as long as you can fight through that and not get too sensitive and just be honest with you guys and develop a good relationship, everything will be fine."
The Stand-Up Guy award is named after the late Tom Mulhern, a former Packers and Wisconsin Badgers beat writer for the Wisconsin State Journal and Milwaukee Journal-Sentinel who passed away in October 2014.