The gymnasium in Lambeau Field's lower level has become almost unrecognizable, as the Packers facilities staff has converted it into a locker room in preparation for the Lambeau Field College Classic, presented by Carmex.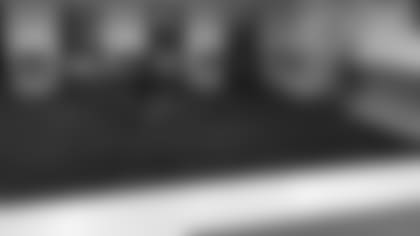 The stadium has a locker room for visiting teams to use during home games, but because the week following the College Classic is also the first week of the NFL regular season, the Packers locker room will be occupied by Aaron Rodgers and company.
To create another locker room to serve the needs of both teams playing in the matchup, Packers director of facility operations Ted Eisenreich and his staff built one from scratch, transforming the gymnasium and basketball court in the Packers player area into a fully functioning locker room, with 80 individual lockers, carpeting, a training room and access to showers.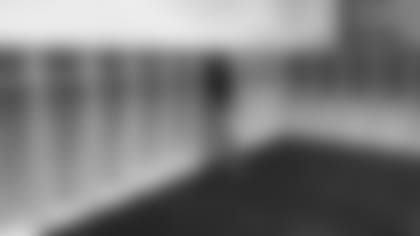 With the Wisconsin team using the visitor's locker room, LSU will use the newly constructed locker room. Packers staff hopes it makes the squad feel at home
"With the recent flooding in Louisiana, we know many of the players and coaches, as well as their families, have faced difficult challenges over the last month," said Eisenreich. "We hope while they're here in Green Bay, they have everything they need and we can make them feel welcome and as comfortable as possible."
While the gymnasium's temporary makeover covered the hardwood floors and lined the walls with lockers, one section of the room wasn't altered. Draped down the walls on one side of the basketball court are banners featuring the six Packers legends whose numbers have been retired.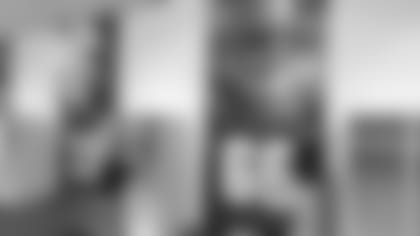 "LSU was here to visit a few months ago to see the facility, and one of the requests they made was that the banners with the retired numbers would remain in the locker room," said Eisenreich.
With the images of Bart Starr and Ray Nitschke inspire them, perhaps the LSU Tigers who use the new locker room will help to add another chapter to the legendary history of Lambeau Field.