Q. What's this all been like for you?A. It's cool. If I wasn't myself and looked at me through another perspective, I think it would be really amazing. I haven't really let it soak in. I've been taking it as it comes. I guess the only feeling I have is that I'm hungry, I want more. You know, I want to prove, I want to do more.
Q. Did you think it could happen this quickly?A. Yeah, there was a definite possibility. The possibility that I thought of more is that I would play right tackle, if I were to play. If anything, it wouldn't have happened this fast.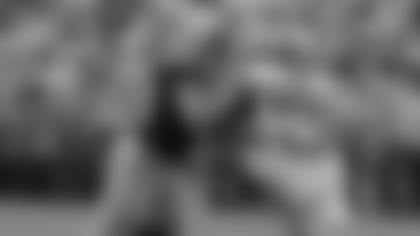 Q. Anybody trash-talking you?A. No, not really. I knew a bunch of the Niners; they knew my brother so they just told me to tell my brother what's up. I went against Orakpo the whole time (in the Redskins game). He was a pretty cool guy. He came up to me in the middle of when we were playing and said, "I like you. You keep battling. I like this battle." And then after the game he goes, "You're a real good player, a good young player. Keep it up." I said thank you; you, too.
Q. You said you like to annoy defensive linemen. Have you annoyed anyone so far?A. I've tried. I like to think I do every time but I mean that's part of almost our job description. I learned a couple of good quotes from my old coach. "Friction is your friend." The more time they spend dealing with you is less time they spend making a play. And then, you know, "Get in the way." That's the dumbed-down version of what our job is to do, get in the way.
Q. What's the toughest part of having to play so quickly?A. You have one opportunity; you want to make the most of your opportunity and I don't want to look back and be like, all right, I had this shot but it didn't work out. I've tried as hard as I can to not fool around, because I can't afford to do that, whereas a veteran, they already know what's going on, they've been there, done that. I think I have a really good quarterback who helps me out cause he's getting the ball out and he's doing what he's doing, he's doing his job. That's different for me. I don't want to downplay the quarterbacks I blocked for, but they used to hold onto the ball for a long time and they used to be anywhere in the pocket. So for me, it's almost a breath of fresh air.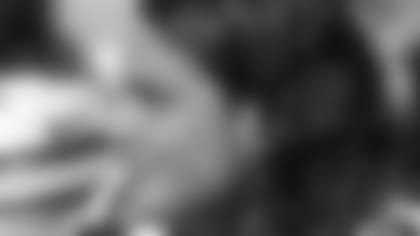 Q. Are you satisfied with your play?A. I wouldn't say satisfied, but I'm happy. Satisfied kind of goes along the line of being content. I'm certainly not content, but I am pleased with how I've performed thus far.
Q. Did you have a favorite player?A. When I was young, I used to think I liked the skilled players, but I never was a skill player, I was basically an offensive lineman since they gave me pads, which was my freshman year in high school. I don't know if I want this on record; the only person I really liked as an offensive lineman that I tried to really pattern my game around was Joe Staley. I had a chance to meet him, and even in college my coach said my play reminded him of Joe, and he made me study him, too. I was just happy cause you know it was my hometown back then. I was a 49ers fan. He's got the recipe for success. And I'm all about picking and choosing from different people their recipes of success.
Q. You're not a 49ers fan now?A. No, no. My family liked them a lot, but it got to a point where once I declared for the league I knew I didn't have a team anymore. At that point it was more of a job for me. You have to like your highest payer, essentially. Whoever pays me the most is the team I like. Right now, the Packers will hold dear in my heart because they were the first team to draft me, too.
Q. What's been the highlight for you so far?A. Just playing; it's cool. It's kind of going from no one really cares that they're playing the Colorado Buffaloes, to everyone wants to give their hardest against the Green Bay Packers.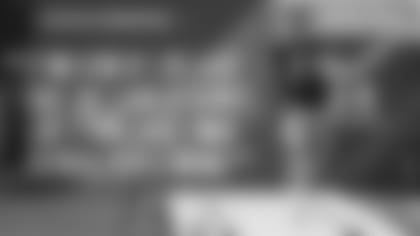 Q. Did you feel snubbed when you lasted into the fourth round?A. Yeah, I declared early because I was pretty much going to be a second rounder. Talking to everyone and even my agent said you're not going to go past the third, we know that. And I was confident in my testing. I know I'm not a freak so I knew I wouldn't be a top 15 guy, but I knew I was a very good player and I was confident in myself, and I thought second round sounds very good to me. And that's when I got my reviews back from the junior draft evaluation, and when I declared my agent said the same thing, and even my coaches that were in the league all gave me kind of the same breakdown. Then interviews went good, combine, I can't think of one thing I did wrong. It was kind of like a gut shot, but I kind of almost like it now cause I want to prove people wrong. I didn't pick up pads until my freshman year of high school. I backed up my oldest brother, so I was always the backup. My coach told me junior year, he said I would never play; as long as he was the head coach I would never step foot on the field. Then senior year came around and I was about 6-4, 240. I got his attention when we were benching and I threw up 255, which in high school is a good amount. I just kept on working hard, working hard, and ended up getting a starting spot.
Q. What's the next level for you?A. My goal is to be a dependable left tackle, a franchise left tackle, and the Green Bay Packers will feel comfortable knowing I can sufficiently do my job, and know they can count on me. It's probably one of those positions that takes the longest time to build that relationship. I wouldn't say they're uncomfortable with me right now, but I would say it just kind of takes a while. It's one of those bonds that's going to take a while. I need to finish out this year consistently and, hopefully, move closer to that we can count on you all the time type of thing.