The Green Bay Packers today announced plans for the 10th anniversary 'Green Bay Packers Tailgate Tour,' set for April 14-18. This year's tour includes three stops in western Wisconsin, in addition to stops in southern and eastern Wisconsin, to visit with fans and thank them in person for their support.
The tour will make stops in Menomonie,(April 14), Prairie du Chien (April 15), Baraboo (April 16),Elkhorn(April 17) and Sheboygan(April 18), with tailgate parties held in each city to support a local non-profit organization.
Tour celebrities will include Packers President/CEO Mark Murphy, players Andrew Quarless, Micah Hyde and Casey Hayward, and Packers alumni Gilbert Brown, Antonio Freeman and Bill Schroeder. The tour will also feature special alumni in celebration of the 10th anniversary of the Tailgate Tour, Dave Robinson and Jerry Kramer.
The tour will take place aboard a customized motor coach emblazoned with the "10th Anniversary Green Bay Packers Tailgate Tour" logo and statistics from the past 10 years of traveling. In addition to the designated locations, tour celebrities will make surprise stops as the schedule allows.
The tailgate parties will welcome the players and alumni arriving at each location at 6 p.m., and will run until 8:30 p.m., except in Sheboygan, where the tailgate party will take place from 1 to 3:30 p.m. A local non-profit organization will host each party, which will feature food, giveaways, question-and-answer sessions and autographs. Tailgate party tickets cost $30, and attendees should note that the Robinson and Kramer autograph sessions will be limited to 150 randomly selected attendees at each location.
General admission tickets also will be available for $5 for the Menomonie and Baraboo tailgate party locations, which includes access to the Q-and-A sessions as well as tailgate party activities. Food and beverages will be available for purchase.
One hundred percent of the Tailgate Tour proceeds will benefit the hosting organizations.
"The Packers are very excited to embark on the 10th annual Tailgate Tour," said Packers President/CEO Mark Murphy. "Thanks to the loyalty of our fans, we are celebrating 10 successful years of this event. We are looking forward to visiting several areas throughout the state of Wisconsin, and we are proud to be supporting great organizations during the tour."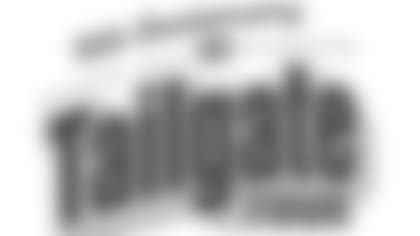 Tickets for the tailgate parties at all locations will go on sale Monday, March 2.
The tailgate party locations, hosting organizations and ticket information are as follows:
Menomonie:Dunn County Fairgrounds (Ice Arena). To benefit The Bridge to Hope. Tickets on sale at Cenex stations in Menomonie, Boyceville and Colfax. Tickets also available online at www.thebridgetohope.org.
Prairie du Chien: The Barn Restaurant 32800 County Road K., Prairie du Chien, Wis. To benefit St. Feriole Island Park, Inc. Tickets on sale at DH BP North, 500 North Marquette Rd., Prairie du Chien, Wis., and Dyer Communications/Radio Shack, 120 N. Marquette Rd., Prairie du Chien, Wis.
Baraboo: Ho-Chunk Gaming Wisconsin Dells Upper Dells Ballroom, Baraboo, Wis. To benefit People Helping People. Tickets on sale at Cell Plus/U.S. Cellular Stores in Baraboo and Wisconsin Dells, Wis., as well as WCCU Credit Union locations in Baraboo, Lake Delton and Reedsburg, Wis.
Elkhorn: Elkhorn Middle School, 627 East Court Street, Elkhorn, WI 53121. To benefit VIP Services. Tickets on sale Piggly Wiggly locations in Elkhorn, East Troy, Lake Geneva, and Delavan, Wis.
Sheboygan: Blue Harbor Resort Conference Center – Grand Ballroom. To benefit Make-A-Wish® Wisconsin.* *Tickets on sale online at http://wisconsin.wish.org/packers.
Fans interested in 'Tailgate Tour' details are encouraged to visit www.packers.com often, as tour information will be updated as the dates near.