While the 2005 NFL schedule won't be released for another few months, we do know which teams will be on the slate for the Packers' 16 games this fall. Included on the list are the annual six games against NFC North foes, a full run through the NFC South and AFC North Divisions, and the reigning champions of the NFC East
The Packers will see many familiar faces and places in 2005, but they will also play in some new venues - making their first trip to Baltimore's M&T Bank Stadium to play the Ravens and Cincinnati's Paul Brown Stadium to square off with the Bengals.
As a result of their third straight division championship won in 2004, the Packers will face one of the league's tougher schedules with four of the seven other division winners from last season. The Pack will also meet the NFC's representative from each of the last three Super Bowls.
Here's a quick look at the Green Bay Packers' 2005 opponents:
All-Time Series: Packers lead 11-10-1
Current Streak: Green Bay 1 win (2002)**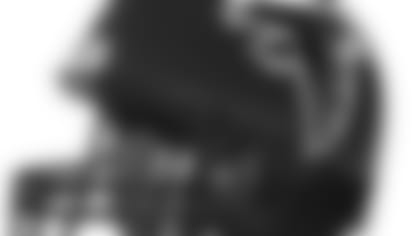 The Packers will make their first regular season trip to Atlanta in over a decade, playing in the Georgia Dome for the first time since its inaugural season of 1992. While the Packers won the last regular season meeting between these two teams - an overtime thriller in 2002 - the Green and Gold surely have not forgotten the night Michael Vick and his teammates left Lambeau with a playoff win later that season.
All-Time Series: Packers lead 2-0
Current Streak: Green Bay 2 wins (1998-2001)**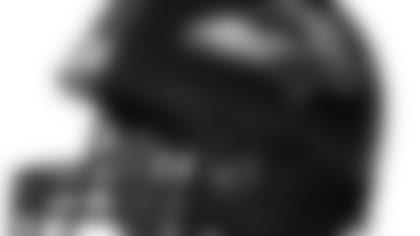 The city of Baltimore will play host to a regular season Packers game in 2005 for the first time since 1974, when Green Bay defeated the Baltimore Colts more than 30 years ago. The Ravens, led by their defense which features stars such as Ray Lewis and NFL Defensive Player of the Year Ed Reed, will be looking to avenge a pair of Lambeau Field losses in the only two meetings between these two teams since the Ravens' inception in 1996.
All-Time Series: Packers lead 5-2
Current Streak: Green Bay 3 wins (2001-04)**
The Packers will be returning to the scene of their 2004 season-opening 24-14 win on Monday Night Football at Bank of America Stadium. The Panthers will be looking to rebound from an injury-plagued 2004 that saw them fall from NFC Champion to a 7-9 record. Carolina was one of the hotter teams down the stretch in 2004, winning six of their last eight games.
All-Time Series: Bears lead 84-78-6
Current Streak: Green Bay 1 win (2004)**
Chicago head coach Lovie Smith achieved one of his goals in his first season at the helm last year when the Bears emerged from Lambeau Field with a 21-10 victory in the second week of the season. Mike Sherman's troops gained some redemption with a 31-14 win at Soldier Field to close out the regular season, but this long and storied rivalry will no doubt produce two of the most heated match-ups on the 2005 schedule. The Bears will be looking forward to a more settled quarterback situation next season after running out four different starters under center in 2004 due to Rex Grossman's early-season knee injury.
All-Time Series: Packers lead 5-4
Current Streak: Green Bay 3 wins (1992-98)**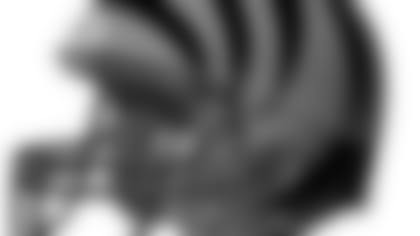 The Green and Gold will get their first look at Cincinnati's 6-year-old Paul Brown Stadium when they visit the Queen City in 2005. Marvin Lewis has coached the Bengals to back-to-back 8-8 seasons in his first two years with the team, their first consecutive .500-or-better finishes since 1988-90. 2003 first overall pick Carson Palmer quarterbacks the team and has multiple weapons at his disposal in running back Rudi Johnson and Pro Bowl wide receiver Chad Johnson.
All-Time Series: Packers lead 9-6
Current Streak: Green Bay 2 wins (1995-2001)**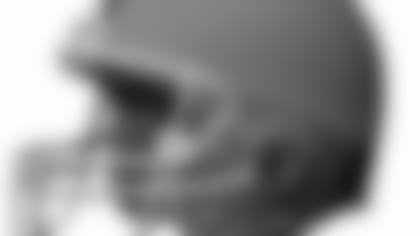 The Packers will welcome the Browns to Lambeau Field in 2005 in just the third ever meeting between the two storied franchises in Green Bay, including the 1965 NFL Championship which the Packers won 23-12. The Browns are currently without a head coach, although it is widely speculated that New England defensive coordinator Romeo Crennel will get the job following the Super Bowl. It's also possible that the Browns will be trotting out their fourth #1 quarterback in as many years after a less than spectacular 2004 from free agent signee Jeff Garcia.
All-Time Series: Packers lead 79-63-7
Current Streak: Green Bay 2 wins (2004)**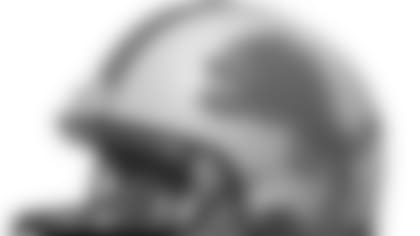 The Lions will be looking to avenge a pair of losses at the hands of the Packers when the two get together for their annual home-and-home series. New Detroit offensive coordinator Ted Tollner will look to have the team's four first-round draft picks from the last three years - QB Joey Harrington, RB Kevin Jones, and WRs Charles Rogers and Roy Williams - all healthy and ready to put up big numbers in 2005.
All-Time Series: Packers lead 44-42-1
Current Streak: Green Bay 3 wins (2003-04)**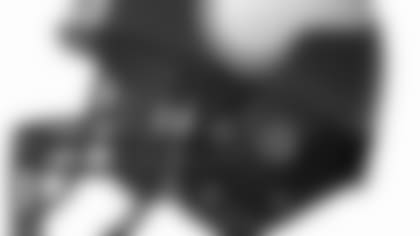 The Packers and Vikings will meet twice in 2005 - as they do every season - but expect this rivalry to grow even more intense following the 2004 series. The Packers swept the pair of regular season games but were unable to complete the hat trick and were dismissed from the playoffs by the Vikings in a 31-17 Lambeau Field defeat that will long be remembered for Randy Moss's "mooning" in the end zone.
All-Time Series: Packers lead 13-5
Current Streak: New Orleans 1 win (2002)**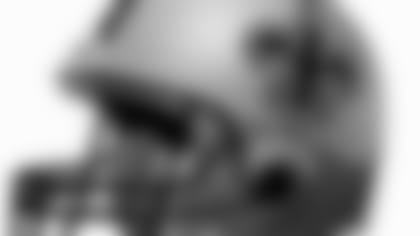 New Orleans will be making their first regular season visit to Green Bay since 1989 and will be bringing a familiar face with them. Cornerback Mike McKenzie will no doubt be welcomed loudly by the Lambeau Field faithful after being traded to the Saints last October. Head coach Jim Haslett's team made a strong push for the playoffs in 2004 by winning their last four games and they carry a strong offense led by former Packer quarterback Aaron Brooks, a fourth-round pick in 1999.
All-Time Series: Packers lead 22-11
Current Streak: Philadelphia 2 wins (2003-04)**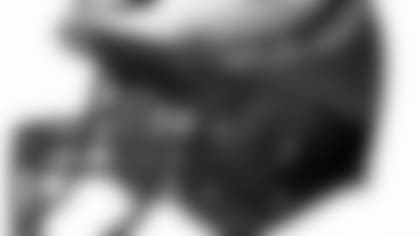 The Packers will be making their third trip to Philadelphia in as many years in 2005 and will be looking to avenge two crushing defeats at the hands of the reigning NFC Champion Eagles. Green Bay's first two trips to Lincoln Financial Field will surely not be forgotten after a playoff loss ended the 2003 season there and the Pack's six-game winning streak was snapped in emphatic fashion with a 47-17 loss in 2004.
All-Time Series: Packers lead 18-12
Current Streak: Pittsburgh 1 win (1998)**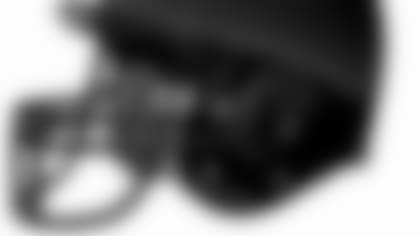 The Steelers, owners of the NFL's best record in 2004 with a 15-1 finish, will bring their "Blitzburgh" defense to Lambeau Field in 2005, a defense that finished the 2004 season ranked #1 in the league. Their offense isn't too shabby either, featuring Rookie of the Year quarterback Ben Roethlisberger and four Pro Bowlers along with four more All-Stars on Bill Cowher's defense.
All-Time Series: Packers lead 5-4
Current Streak: Green Bay 1 win (2003)**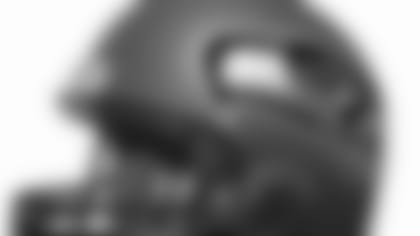 Packers General Manager Ted Thompson will welcome his former team to Green Bay when the Seattle Seahawks come for a visit in 2005. Mike Holmgren will bring a Seahawks team to Lambeau Field that may not look all that familiar to Thompson, though, as Seattle is facing an offseason of questions with many star players - such as quarterback Matt Hasselbeck, running back Shaun Alexander, and offensive tackle Walter Jones - eligible for free agency.
All-Time Series: Packers lead 29-18-1
Current Streak: Green Bay 1 win (2003)**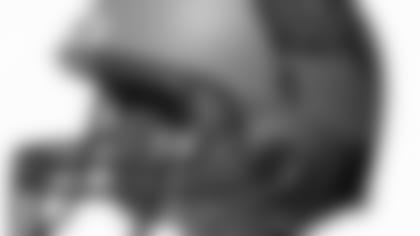 The Packers will host their former NFC Central Division foes the Tampa Bay Buccaneers at Lambeau Field for the first time since the Bucs left to join the NFC South in 2002's NFL realignment. Jon Gruden's team is coming off of back-to-back sub-.500 seasons after their Super Bowl XXXVII win and appear to still be in a rebuilding stage. Defensive holdovers linebacker Derrick Brooks and cornerback Ronde Barber still give them a chance to be in any game, though.