*Two years after he co-founded the Packers with Curly Lambeau, George Calhoun began writing a piece called The Dope Sheet, which served as the official press release and game program from 1921-24. *
*Honoring Calhoun, the first publicity director, the Packers are running this weekly feature as their release, which is being made available to fans exclusively on Packers.com. This is an abbreviated version of the Dope Sheet. To read the full version, download the PDF by clicking here. *
Here are some highlights from the Packers-49ers Week 1Dope Sheet:
SAN FRANCISCO (0-0) AT GREEN BAY (0-0)Sunday, Sept. 9 - Lambeau Field - 3:25 p.m. CDT
PACKERS TO HOST 49ERS IN 2012 SEASON OPENER
Green Bay kicks off its 94th season in team history – and 92nd as a member of the National Football League – by hosting San Francisco at Lambeau Field, a meeting of the top two teams in the NFC in 2011.
The Packers were the top seed in the conference last season at 15-1, with the 49ers checking in second at 13-3. Not since 1999 (15-1 Vikings at 14-2 Falcons) have two teams with this many combined wins from the previous season squared off in Week 1.
This marks the third straight year that the top two seeds in the NFC from the previous season met in Week 1 the next season (Atlanta at Chicago, 2011; Minnesota at New Orleans, 2010).
It will be the first time in franchise history that Green Bay will face a team in Week 1 that won 13 or more games the previous season.
This marks the fifth straight year that the Packers' opening game of the season will be either a nationally televised prime-time contest or a late-afternoon tilt seen by the majority of the country.
Sunday's game will be a matchup of the highest-scoring offense in the league in 2011 (Green Bay, 35.0 ppg) against the No. 2 scoring defense (San Francisco, 14.3 ppg) from last season.
Including playoffs, the Packers have won eight consecutive games over the 49ers in Green Bay. In the overall series, the Packers have also won eight straight, and 13 of the last 14, including a 4-1 mark in postseason action.
Frequent foes in the 1990s and 2000s, this will be the fourth meeting (2006, 2009, 2010) between the clubs during Head Coach Mike McCarthy's seven-year tenure. McCarthy's last stop as an NFL assistant came in San Francisco, where he served as offensive coordinator in 2005.
This will be only the second time in franchise history that the Packers will face San Francisco in a season opener, with the other meeting (Sept. 12, 1976) also coming at Lambeau Field.
Under Head Coach Mike McCarthy, the Packers have won five straight season openers (2007-11), which matches the franchise record. The only other time that the Packers emerged victorious in five consecutive opening games came from 1980-84.
Green Bay is one of only two NFL teams to win its season opener each of the past five years, joining New England as the only clubs in the league to do so over that span.
McCarthy is the only head coach in franchise history to win five consecutive season openers.
Green Bay has 52 wins on Kickoff Weekend, which ties them with Chicago*for the most in league history*.
For the sixth time in seven years under McCarthy, Green Bay will start its season at Lambeau Field. The only season that saw the Packers start the year on the road over that span was in 2010 at Philadelphia.
Home openers have become near habit for the Packers, as 32 of 43 regular-season openers since the AFL-NFL merger (1970) have been in front of a home crowd.
The Packers have 49 wins overall in home openers, tied with Detroit and the N.Y Giants for the second most in NFL annals (Chicago, 63).
FOX Sports, now in its 19th season as an NFL network television partner, will broadcast the game to the majority of the country.
Play-by-play man Joe Buckand color analystTroy Aikman will have the call from the broadcast booth with Pam Oliver reporting from the sidelines.
Milwaukee's WTMJ (620 AM), airing Green Bay games since 1929, heads up the 53-station Packers Radio Network, with Wayne Larrivee(play-by-play) and two-time Packers Pro BowlerLarry McCarren (color) calling the action. The duo enters its 14th season of broadcasts together across the Packers Radio Network, which covers 44 markets in six states.
Dial Global Sports radio will air the game across the country. Kevin Kugler (play-by-play) and Mark Malone (analyst) will call the action with Scott Graham hosting the pregame and halftime shows.
The broadcast is also available on Sirius Satellite Radio (Channel 93, WTMJ feed) as part of the network's NFL Sunday Drive.
DIRECTV subscribers can watch the game in HD on Channel 714.

THE DOPE ON THIS WEEK'S OPPONENT:
Packers vs. San Francisco 49ers:
All-time regular season:30-25-1
All-time postseason:4-1
All-time, in Green Bay:13-4-0 (includes two postseason**meetings)
*Streaks: *The Packers have won eight straight, and 13 of the last 14 (including playoffs).
*Last meeting, regular season: *Dec. 5, 2010, at Lambeau Field; Packers won, 34-16
Mike McCarthy: 68-36-0, .654, (incl. 5-3 postseason); 7th NFL season
Jim Harbaugh:14-4-0, .778, (incl. 1-1 postseason); 2nd NFL season
Head to Head:Never met
vs. Opponent:McCarthy 3-0 vs. 49ers; Harbaugh 0-0 vs. Packers
MIKE McCARTHY…Is in seventh year as the Packers' 14th head coach.
Joined Vince Lombardi and Mike Holmgren as the only coaches to guide the Packers to a Super Bowl title with a win over Pittsburgh in Super Bowl XLV.
Has led the Packers to playoff appearances in four of his six seasons as the helm, and the team's four postseason berths over the past five seasons are the most by an NFC team.
His .654 winning percentage (including playoffs) ranks No. 3 among active NFL coaches (min. 50 games) entering the 2012 season.
One of only two coaches, along with New Orleans' Sean Payton, to have his offense ranked in the top 10 in total yardage each season from 2006-11.
Was named Packers head coach on Jan. 12, 2006, his first head-coaching job after 13 years as an NFL assistant.
Became the first Packers coach since Lombardi to lead the team to a championship game in his second season (2007).
JIM HARBAUGH…Is in second year as the 49ers' 17th head coach.
In 2011, led San Francisco to a 13-3 regular-season record, its best since 1997, and an NFC West title, its first since 2002.
The 13-3 record last season made him just the fourth rookie coach in NFL history to take a team with a losing record the previous season to 13 wins.
Was previously the head coach at Stanford (2007-10), where he led the Cardinal to its first BCS game appearance and victory in the Orange Bowl, in 2010.
Also was the head coach at the University of San Diego (2004-06). Began his NFL coaching career as an offensive assistant with the Oakland Raiders (2002-03). Played QB for 15 seasons in the NFL with the Bears, Colts, Ravens, Chargers and Panthers.
Originally dating back to 1950, the series featured two games per season from 1953-66 with the teams trading dominant stretches.
San Francisco won 13 times in a span of 15 games between 1950-58, while the Packers won 10 of 11 games between 1959-64.
In more recent times, the series has been noted for its postseason clashes, including several defining moments in Packers history. Green Bay's 27-17 triumph in the 1995 NFC Divisional playoff was considered the breakthrough victory that established the Packers as an elite team for the next several years. The Packers also won the next two postseason meetings, a 35-14 home victory in the 1996 NFC Divisional playoff en route to the Super Bowl XXXI title, and a 23-10 win at San Francisco in the 1997 NFC Championship game.
The two teams met in the playoffs for a fourth straight season in 1998, with the 49ers winning 30-27 on QB Steve Young's last-second TD pass to WR Terrell Owens, marking San Francisco's only win in these teams' last 14 contests.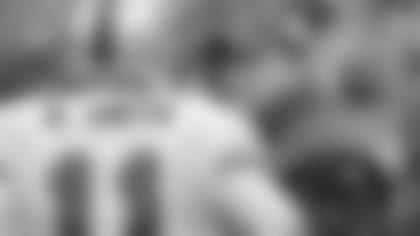 Packers head coach Mike McCarthy was the 49ers offensive coordinator in 2005 (pictured)...Packers outside linebackers coach Kevin Greene played for the 49ers in 1997...Packers quarterbacks coach Ben McAdoo served as assistant offensive line coach/quality control for the 49ers in 2005...Packers QB Aaron Rodgers is from Chico, Calif., and played collegiately at Butte College in Oroville, Calif., and the University of California…Packers RB Alex Green also played at Butte College…Other Packers from northern California include CB Jarrett Bush (Vacaville) and WR James Jones (San Jose); Jones attended San Jose State…Packers LB Clay Matthews' grandfather, Clay Sr., played defensive line for the 49ers for four seasons (1950, 1953-55)...49ers secondary coach Ed Donatell served as Green Bay's defensive coordinator from 2000-03…49ers head coach Jim Harbaugh and Packers tight ends coach Jerry Fontenot were teammates with the Chicago Bears…Harbaugh and Packers secondary-safeties coach Darren Perry were teammates with the San Diego Chargers in 1999...Packers DB Charles Woodson played for the Raiders when Harbaugh was on the staff there as an offensive assistant in 2002-03; Woodson was also a teammate of 49ers WR Randy Moss for one season (2005) in Oakland…Packers CB Tramon Williams and 49ers RB Brandon Jacobs were teammates at Assumption High School in Napoleonville, La. …McCarthy coached with 49ers offensive line coach Mike Solari in Kansas City from 1997-98…Packers defensive coordinator Dom Capers and 49ers defensive coordinator Vic Fangio coached together with the Philadelphia/Baltimore Stars (USFL), the New Orleans Saints, Carolina Panthers and Houston Texans…49ers offensive coordinator Greg Roman worked on Capers' staffs in Carolina and Houston…49ers special teams coordinator/asst. head coach Brad Seely also worked on Capers' staff in Carolina…Packers special teams coordinator Shawn Slocum was 49ers LB Patrick Willis' position coach for one season at Ole Miss (2005)...Packers vice president/general counsel Ed Policy's father, Carmen, worked in San Francisco's front office in the 1980s and 1990s, including a time as president and chief executive officer…49ers QB Scott Tolzien played at the University of Wisconsin...49ers quarterbacks coach Geep Chryst is a native of Madison, Wis., and coached at Wisconsin-Platteville (1987) and Wisconsin (1988)…49ers assistant secondary coach Greg Jackson coached on the staff at Wisconsin in 2010...Former college teammates include Packers LB A.J. Hawk and 49ers WR Ted Ginn Jr. and S Donte Whitner (Ohio State), Packers QB Graham Harrell and 49ers WR Michael Crabtree and CB Darcel McBath (Texas Tech), Packers TE Jermichael Finley and RB Cedric Benson and 49ers CB Tarell Brown (Texas), Packers CB Sam Shields and 49ers LB Tavares Gooden (Miami), Packers RB Brandon Saine and 49ers T Alex Boone and LB Larry Grant (Ohio State), Packers G Josh Sitton and 49ers FB Bruce Miller (Central Florida), and Packers LB D.J. Smith and 49ers G Daniel Kilgore (Appalachian State)
LAST MEETING, REGULAR SEASON
Dec. 5, 2010, at Lambeau Field; Packers won, 34-16.
QB Aaron Rodgers threw for 298 yards and three TDs with no INTs on 21-of-30 passing for a 135.1 passer rating. His touchdown passes of 57 yards to Greg Jennings and 61 yards to Donald Driver gave him two 55-yard TD passes in the same game for the first time in his career.
RB James Starks' 73 rushing yards on 18 carries were the most by a rookie Packers RB in his first game since Ralph Earhart posted 78 yards at Boston on Sept. 17, 1948.
The Packers wore a third jersey that was a re-creation of the team's uniform from 1929, the year of Green Bay's first world championship.
Under Head Coach Mike McCarthy, Green Bay has been one of the most successful teams in the league early in the season.
Over the past three seasons, the Packers are tied for the best mark in the league in September:
Team, Sept. Record (2009-11), Pct.1t. Green Bay, 7-2-0 (.778)
1t. Baltimore, 7-2-0 (.778)
1t. New Orleans, 7-2-0 (.778)
1t. N.Y. Jets, 7-2-0 (.778)
5t. Four teams, 6-3-0 (.667)
When DB Charles Woodson takes the field against the 49ers, the 15th-year pro will be appearing in his 200th regular-season NFL game.
Among active NFL defensive backs, Woodson ranks No. 2 in games played entering Sunday's contest behind only Tampa Bay's Ronde Barber (225) and ahead of Denver's Champ Bailey (194).
According to the Elias Sports Bureau, Woodson will become the 32nd defensive back in league history to appear in 200 or more games.
WR Jordy Nelson has caught at least one TD pass in a franchise-record eight straight home games, two shy of the NFL record held by Cris Carter (2000-01) and Bob Hayes (1965-66). In 2011, Nelson became the first NFL player since the league went to a 16-game schedule in 1978 to catch at least one TD pass in all eight home games in a season.
Nelson has five TD receptions in his last two regular-season games.
The two quarterbacks expected to start on Sunday were the best in the league in limiting interceptions in 2011. Packers QB Aaron Rodgers ranked No. 2 in the NFL in interception percentage (1.2%, six INTs in 502 attempts), while 49ers QB Alex Smith checked in at No. 1 (1.1%, five INTs in 445 attempts).
In two career starts against the 49ers, Rodgers has thrown for 642 yards and five TDs with no INTs on 53-of-75 passing (70.7 percent) for a 118.9 passer rating. In a Nov. 22, 2009, start vs. San Francisco, he threw for 274 yards in the first half, his regular-season career-high for a half.
Rodgers has thrown a TD pass in 29 straight regular-season games at Lambeau Field, a franchise record. It is also the longest current home streak by an NFL quarterback.
WR Greg Jennings needs one more TD catch to hit the 50-TD reception mark for his career. He would move into sole possession of sixth place for most TD receptions by a Packer (currently tied with WR James Lofton).
Entering Sunday's contest, Green Bay has won 17 of its last 18 regular-season games.
The Packers have forced 11 turnovers in their last three regular-season games at Lambeau Field, the most over a three-game stretch at home since they posted the same number in 2010 (Weeks 9, 13, 16).
This Sunday's matchup between the Packers and 49ers will be a meeting of the most prolific teams in the league in 2011 when it came to turnover differential.
The Packers finished No. 2 in the league with a plus-24 turnover ratio, highlighted by a franchise-record 14 giveaways and 38 takeaways.
Green Bay's plus-24 ratio in 2011 is tied for the No. 2 single-season mark in franchise history (also 1941, 1965 and 2009), trailing only the plus-26 differential in 1943.
San Francisco led the NFL in the turnover differential category last season with a plus-28 mark, also posting 38 takeaways while turning the ball over just 10 times all season (a franchise record).
With the Packers' plus-24 ratio and the 49ers' plus-28 mark, it marked the first time since the 1970 AFL-NFL merger that two teams each posted turnover ratios of plus-24 or better in the same season, according to the Elias Sports Bureau.
Green Bay and San Francisco tied for the league lead with 38 takeaways each in 2011. For the Packers, it marked the third straight season with at least 32 takeaways, the only team in the NFL to accomplish that feat from 2009-11.
The Packers led the NFL with 31 interceptions in 2011, while the 49ers tied for the league lead with 15 opponent fumbles recovered.
Having led Green Bay to the playoffs in four of his six seasons as head coach, Mike McCarthy is joined by Vince Lombardi and Mike Holmgren as the only coaches to guide the Packers to a Super Bowl win with a victory over Pittsburgh in Super Bowl XLV.
McCarthy led the Packers to a Super Bowl win in his fifth season in Green Bay (2010), the same point that Holmgren led the Packers for the first time to the NFL title game in 1996.
McCarthy joined Pittsburgh's Bill Cowher (2005) as the only Super Bowl-winning coaches to lead their respective teams to three road wins as the No. 6 seed in the postseason en route to a world title.
The Packers' 21-14 win at Chicago in the 2010 season was their second NFC Championship Game appearance in four seasons, the only team in the conference to do so over that span.
Including playoffs, McCarthy has a 68-36 record since taking over as head coach in 2006, a .654 winning percentage that ranks No. 3 among current NFL head coaches (minimum 50 games):

Coach, Winning Pct.
1. Mike Tomlin, PIT, .682 (60-28)
2. John Harbaugh, BAL, .671 (49-24)3. Mike McCarthy, GB, .654 (68-36)
4. Bill Belichick, NE/CLE, .649 (192-104)
5. Mike Smith, ATL, .642 (43-24)
Since taking over as head coach in 2006, McCarthy has a 63-33 regular-season record (.656) and a 5-3 mark (.625) in the postseason.
McCarthy's .625 winning percentage in the playoffs ranks No. 3 in franchise history behind only the legendary Lombardi (9-1, .900) and Holmgren (9-5, .643). With the five postseason wins, McCarthy trails only Lombardi and Holmgren (nine each) for the most in Packers annals.
With 68 overall wins, McCarthy ranks No. 4 in team history:

Coach, Overall Wins
1. Curly Lambeau, 1921-49, 212
2. Vince Lombardi, 1959-67, 98
3. Mike Holmgren, 1992-98, 844. Mike McCarthy, 2006-Present, 68
5. Mike Sherman, 2000-05, 59
*This is an abbreviated version of the Dope Sheet. To read the full version, download the PDF by clicking here. *