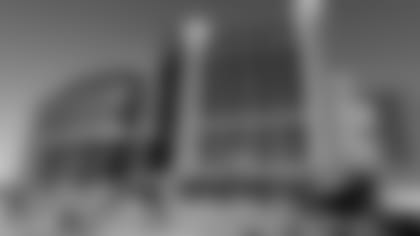 The Green Bay Packers on Thursday announced that Carmex® will be the presenting sponsor for the Lambeau Field College Classic between LSU and Wisconsin on Sept. 3, 2016.
A Wisconsin-based company founded in the 1930s, Carma Laboratories, Inc., is a third-generation family-owned and operated business in Franklin, Wis., that produces Carmex® brand lip balms and cold sore treatment products that are sold around the world. The Lambeau Field College Classic, presented by Carmex®, will be the company's first major sports sponsorship.
Thursday's announcement featured remarks from Packers President/CEO Mark Murphy and Carma Laboratories Vice President of Domestic Sales, Frank Simone, and introduced new ways for fans to win tickets to the game through Carmex® contests and promotions.
"We're very happy to invite Carmex onboard as a partner to help host this exciting event for LSU, Wisconsin and the Green Bay community," said Murphy. "We're looking forward to welcoming two storied college football programs to Lambeau Field and seeing Tigers and Badgers fans throughout the weekend."
The majority of seating bowl tickets to the Lambeau Field College Classic, presented by Carmex®, have been allocated to each university for sale and distribution. For those still looking for tickets, Carmex® also announced on Thursday how fans can win tickets through a 'Punt, Pass and Kick' promotional contest, on-campus promotions and giveaways as well as retailer promotions. Interested fans are advised to stay tuned to www.mycarmex.com for more details.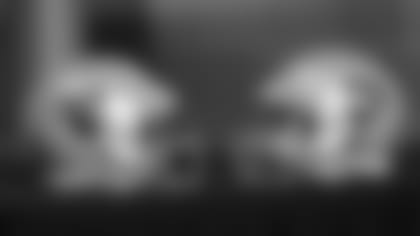 "We are extremely excited to expand our partnership with the Packers as the presenting sponsor for the LSU-Wisconsin football game at Lambeau Field," said Simone. "This will be Carmex's first national sports sponsorship and we are thrilled to share this opportunity with our hard working Carma employees by asking them to join us at the game to watch these two great college football teams in what will certainly be a memorable game.
"To up the ante, three lucky winners of our promotional contest will receive hotel, airfare and $1,000 in spending money in addition to tickets to the game and the opportunity to participate in a halftime 'Punt, Pass and Kick' contest. If completed successfully, all three will split a grand prize of $100,000."
To enter the 'Punt, Pass and Kick' challenge, participants should text the word "Carmex" to 67076.
Also regarding tickets, Event USA, the Official Game Package & Hospitality Provider for the Lambeau Field College Classic, has travel and hospitality packages available for the game.
September's Lambeau Field College Classic will mark the fourth college football game to be played at Lambeau Field, and the first in more than 30 years. St. Norbert College twice hosted Fordham University at Lambeau Field in a Vince Lombardi Memorial Game, winning both contests. The Green Knights defeated the Rams 14-10 on Nov. 20, 1982, and 18-9 on Nov. 19, 1983. St. Norbert also hosted Mankato State College on Oct. 29, 1960, defeating the Indians, 29-14.