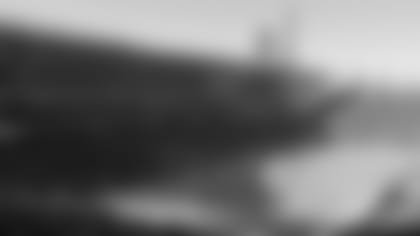 PACKERS HEAD TO CHICAGO FOR NFC NORTH SHOWDOWN
The NFL's oldest rivalry continues today as the Packers and Bears meet at Soldier Field for game No. 183 in the all-time series.
No two franchises in NFL annals have met more than Green Bay and Chicago. The Bears hold a 92-84-6 edge in the series, which includes two postseason meetings.
This will be the third time in the past nine months that the teams have faced off. Green Bay clinched a playoff berth with a 10-3 win over Chicago in the season finale at Lambeau Field on Jan. 2, and then three weeks later, topped the Bears at Soldier Field in just the second-ever playoff matchup between the two rivals to advance to Super Bowl XLV.
For the second straight season, Green Bay is playing at Chicago in Week 3. The Week 3 visits are the earliest in the season that the Packers have traveled to Chicago since 1995, when the teams squared off at Soldier Field in Week 2 on Monday Night Football. From 2004-09, all six matchups between the clubs in Chicago were in December or later.
Including last season's victory over Chicago in the playoffs, the Packers have won 14 of the last 19 games at Soldier Field.
Today's kickoff time is a rarity in the series at Soldier Field. The last time the teams met in a late-afternoon contest in Chicago was on Oct. 7, 1990, at 3 p.m.
The Packers are off to their fourth 2-0 start in the past five seasons under Head Coach Mike McCarthy. The last Green Bay coach to post four 2-0 starts during his Packers tenure was Vince Lombardi (1959, 62, 65-66).
The Packers improved to 6-0 in their first road game of the season under McCarthy with a win at Carolina last Sunday, the only team in the league to do so over that span.
McCarthy became the first NFL head coach since Chicago's Mike Ditka (1984-91) to win six straight opening road games with the same team.
McCarthy is one of just two head coaches in franchise history to guide the Packers to six consecutive wins in road openers. He now trails only Vince Lombardi (1960-67).
Green Bay enters today's contest with a 7-2 (.778) mark in September road games under McCarthy, tied for No. 1 in the NFL since 2006 with Indianapolis (7-2, .778).
SUCCESS IN THE DIVISION
Today's game will mark the Packers' first contest against an NFC North foe this season, the third straight year that the Bears have been Green Bay's first divisional opponent.
The Packers have a 21-9 (.700) regular-season record against NFC North opponents under Head Coach Mike McCarthy, a divisional record that ranks first among NFC teams over that period No. 4 in the NFL behind only New England (24-7, .774), San Diego (23-7, .767) and Indianapolis (22-9, .710).
That includes a 9-6 mark (.600) against NFC North teams on the road under McCarthy.
Green Bay posted a 4-2 record in the NFC North in 2010, the fifth straight season under McCarthy that the Packers won at least four contests in their division. The Packers and New England were the only teams in the NFL to post four-plus wins in their division each year from 2006-10.
WHAT TO WATCH FOR
CB Charles Woodson – His next interception will be the 50th of his career.
QB Aaron Rodgers – Including the playoffs, has posted a 110-plus passer rating in 10 of his last 13 starts...Will be making his 50th career start today. Among NFL quarterbacks whose careers began since 1970, is tied with Dallas QB Tony Romo for the most 100-plus passer rating games by a QB in his first 50 starts with 27.
NT B.J. Raji – Leads the team with five sacks over the last seven regular-season games.
Green Bay has a 19-7 record (.731) over its past 26 regular-season-games, which ranks No. 2 in the NFL over that span behind only New England (20-6, .769).
Including playoffs, the Packers have won eight straight contests, the team's longest winning streak since an eight-game streak in 2006-07.
NOTABLE CONNECTIONS
Green Bay wide receivers coach Edgar Bennett finished his playing career in Chicago (1998-99)...Packers running backs coach Jerry Fontenot was a third-round draft choice of the Bears in 1989 and was a mainstay at center in his eight seasons (1989-96) in Chicago...Lovie Smith was a University of Wisconsin assistant in 1987, while Bears LB coach Bob Babich spent two seasons on the Badgers' staff (1988-89)...Packers DE Ryan Pickett played in St. Louis for both Smith and Bears offensive coordinator Mike Martz, when Smith served as the Rams' defensive coordinator and Martz as head coach…Bears assistant DB/safeties coach Gill Byrd served as the Packers executive director/player programs and community affairs from 1999-2001...Packers T Bryan Bulaga earned all-state honors as a senior at Marian Central Catholic High (Woodstock, Ill.)...Bears LB Nick Roach is a Milwaukee native who played collegiately at Northwestern...Bears T Gabe Carimi played at Wisconsin and attended Monona Grove HS in Monona, Wis. …Packers offensive quality control coach Joel Hilgenberg's older brother, Jay, was a seven-time Pro Bowl selection (1985-91) at center for the Bears.
TODAY'S CAPTAINS
As per team tradition, the Packers select game captains each week.   
Today's captains will be C Scott Wells (offense), NT B.J. Raji (defense) and FB John Kuhn (special teams).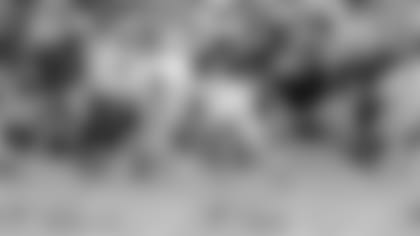 WEARING THE STRIPES
Today's officiating crew includes referee Mike Carey (94), umpire Chad Brown (31), head linesman Dana McKenzie (8), line judge Tim Podraza (47), field judge Mike Weir (50), side judge Boris Cheek (41) and back judge Kirk Dornan (6).