PACKERS HOST BEARS IN THURSDAY NIGHT TILT
After falling to San Francisco in the season opener last Sunday, the Packers turn around on a short week to host the division-rival Chicago Bears tonight at Lambeau Field in a nationally televised contest.
It will mark game No. 185 in the NFL's oldest rivalry. The Bears hold a 92-86-6 edge in the all-time series, which includes two playoff meetings.
Green Bay has won four straight and six of the last seven meetings between the teams (including playoffs). The Packers have swept the season series twice in the last three seasons (2009, 2011).
The Packers' current four-game winning streak against the Bears is their longest vs. Chicago since a seven-game streak from 2000-03.
Six of the last eight games between the Packers and Bears (including postseason) have been decided by seven points or less.
Tonight marks Green Bay's lone NFC North game in the first 10 weeks of the season. The Packers come into the game having won seven consecutive regular-season divisional games, which is tied for the third-longest divisional winning streak in franchise history behind eight-game winning streaks in 1996-97 and 2001-02. It is the second-longest current divisional streak in the NFL behind only Baltimore's nine-game winning streak vs. the AFC North.
This is the first time in 26 years that the NFL's Week 2 slate features a Thursday evening contest. On Sept. 11, 1986, the New England Patriots defeated the N.Y. Jets, 20-6, at Giants Stadium.
Tonight's contest is the first of five scheduled prime-time appearances (subject to flex scheduling) for the Packers this season, which would be a franchise record.
What makes the evening contest against the Bears more notable is the fact that it marks the seventh consecutive season (2006-12) that the NFC North rivals have met in a prime-time game.
The teams have met four times in Sunday night contests and twice on Monday Night Football since 2006, with each club winning three games.
The Packers and Bears have met on a Thursday night only once before, an Oct. 17, 1991, contest at Lambeau Field. That was Green Bay's first-ever appearance on a Thursday night and this week's contest will be the Packers' seventh Thursday evening game in team history.
This will be the 17th time that the division rivals have met in a prime-time contest. Green Bay holds a 9-7 edge in those games (5-5 on Monday Night Football, 4-1 on Sunday night, 0-1 on Thursday night).
Since 2009, the Packers are 8-3 overall (.727) in prime-time games.
Green Bay has posted a 15-3 record (.833) in NFC North games at Lambeau Field under Head Coach Mike McCarthy, which is tied with Indianapolis and New England for the No. 1 home divisional mark in the league since 2006.
The Packers' .833 winning percentage at home in the division under McCarthy is the best by the club over a six-year span since Green Bay went 20-3 (.870) in divisional games from 1997-2002.
Green Bay enters tonight's matchup having won 19 of its last 21 regular-season games at Lambeau Field.
The Packers have won 17 of their last 19 regular-season games (.895), the best record in the league over that span.
Green Bay has posted at least 300 yards of total offense in 17 consecutive regular-season games, the longest streak in franchise history and the longest current streak in the league.
The Bears (208) and Packers (199) rank No. 1 and No. 2 in the league, respectively, in total takeaways since 2006.
In two games against Chicago last season, QB Aaron Rodgers completed 49 of 67 passes (73.1 percent) for 580 yards and eight TDs with just one INT for a 132.5 passer rating. That included a career-best five TD passes against the Bears at Lambeau Field in Week 16.
Rodgers 111.3 career passer rating against NFC North teams is the best by any quarterback against divisional foes in NFL history (since league went to a divisional format in 1967). He has thrown for 6,041 yards and 50 TDs with just 12 INTs and has a 17-6 record as a starter vs. divisional opponents.
DB Charles Woodson needs a half-sack for his fifth straight season with two or more sacks. He would join Rodney Harrison and Adam Archuleta as the only NFL defensive backs to accomplish that feat in five consecutive seasons since sacks became an official statistic in 1982.
WRJordy Nelson ranks No. 1 in the NFL in touchdown catches at home since 2011 with 13 at Lambeau Field over that span.
In his last four regular-season games against Chicago, TE Jermichael Finley has caught 24 passes for 290 yards (12.1 avg.) and four TDs, highlighted by a career-best three TD catches at Soldier Field in Week 3 last season. That tied the team's single-game tight end record (Keith Jackson, at Tampa Bay, 9/1/96).
LB Clay Matthews is tied for No. 8 in franchise history (with DE Vonnie Holliday) with 32.0 career sacks. He needs one sack to move past LB Bryce Paup (32.5) for sole possession of the No. 7 spot in team annals.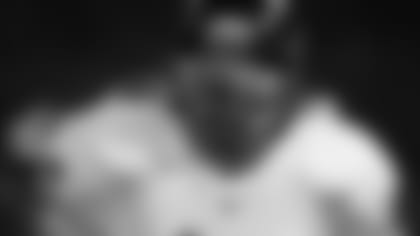 Packers RB Cedric Benson was drafted by the Bears in the first round in 2005 and played three seasons (2005-07) in Chicago...Packers tight ends coach Jerry Fontenot was a third-round draft choice of the Bears in 1989 and was a mainstay at C in his eight seasons (1989-96) in Chicago...Green Bay wide receivers coach Edgar Bennett finished his playing career in Chicago (1998-99)...Packers director of player development Rob Davis served as Chicago's long snapper for all 16 games in 1996...Bears head coach Lovie Smith was a University of Wisconsin assistant in 1987, while Bears linebackers coach Bob Babich spent two seasons on the Badgers' staff (1988-89)...Bears assistant defensive backs/safeties coach Gill Byrd served as the Packers' executive director/player programs and community affairs from 1999-2001...Packers T Bryan Bulaga earned all-state honors as a senior at Marian Central Catholic High (Woodstock, Ill.)...Bears LB Nick Roach is a Milwaukee native...Bears T Gabe Carimi attended Monona Grove HS in Monona, Wis., and played at the University of Wisconsin…Packers assistant offensive line coach Joel Hilgenberg's older brother, Jay, was a seven-time Pro Bowl selection (1985-91) at center for the Bears.
As per team tradition, the Packers select game captains each week.  
Tonight's captains will be G T.J. Lang(offense), LB Clay Matthews (defense) and WR Randall Cobb (special teams).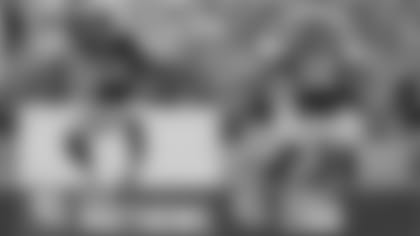 Tonight's officiating crew includes referee Gerald Wright (133), umpire Steve Sadowski (90), head linesman Michael Wilmoth (129), line judge Alvin Thomas (118), field judge George Trout (122), side judge Guy Trawick (120) and back judge Aaron Schrein (98).