*Two years after he co-founded the Packers with Curly Lambeau, George Calhoun began writing a piece called The Dope Sheet, which served as the official press release and game program from 1921-24. *
*Honoring Calhoun, the first publicity director, the Packers are running this weekly feature as their release, which is being made available to fans exclusively on Packers.com. This is an abbreviated version of the Packers-Bears Week 3 Dope Sheet. To read the full version, download the PDF by **clicking here**. *
Here are some highlights from thePackers-Bears Week 3 Dope Sheet:
GREEN BAY (2-0) AT CHICAGO (1-1)
Sunday, Sept. 25 - Soldier Field - 3:15 p.m. CDT
PACKERS HEAD TO CHICAGO FOR NFC NORTH SHOWDOWN
The NFL's oldest rivalry continues this Sunday as the Packers and Bears meet at Soldier Field for game No. 183 in the all-time series.
No two franchises in NFL annals have met more than Green Bay and Chicago. The Bears hold a 92-84-6 edge in the series, which includes two postseason meetings.
This will be the third time in the past nine months that the teams have faced off. Green Bay clinched a playoff berth with a 10-3 win over Chicago in the season finale at Lambeau Field on Jan. 2, and then three weeks later, topped the Bears at Soldier Field in just the second-ever playoff matchup between the two rivals to advance to Super Bowl XLV.
For the second straight season, Green Bay will head to Chicago in Week 3. The Week 3 visits are the earliest in the season that the Packers have traveled to Chicago since 1995, when the teams squared off at Soldier Field in Week 2 on Monday Night Football. From 2004-09, all six matchups between the clubs in Chicago were in December or later.
Including last season's victory over Chicago in the playoffs, the Packers have won 14 of the last 19 games at Soldier Field.
Sunday's kickoff time is a rarity in the series at Soldier Field. The last time the teams met in a late-afternoon contest in Chicago was on Oct. 7, 1990, at 3 p.m.
The Packers are off to their fourth 2-0 start in the past five seasons under Head Coach Mike McCarthy. The last Green Bay coach to post four 2-0 starts during his Packers tenure was Vince Lombardi (1959, 62, 65-66).
The Packers improved to 6-0 in their first road game of the season under McCarthy, the only team in the league to do so over that span.
McCarthy became the first NFL head coach since Chicago's Mike Ditka (1984-91) to win six straight opening road games with the same team.
McCarthy is one of just two head coaches in franchise history to guide the Packers to six consecutive wins in road openers. He now trails only Vince Lombardi (1960-67).
The Packers have won 53 road openers, the most in league history.
Green Bay enters Sunday's contest with a 7-2 (.778) mark in September road games under McCarthy, tied for No. 1 in the NFL since 2006 with Indianapolis (7-2, .778).
Sunday's game will mark the Packers' first contest against an NFC North foe this season, the third straight year that the Bears have been Green Bay's first divisional opponent.
The Packers have a 21-9 (.700) regular-season record against NFC North opponents under Head Coach Mike McCarthy, a divisional record that ranks first among NFC teams over that period No. 4 in the NFL behind only New England (24-7, .774), San Diego (23-7, .767) and Indianapolis (22-9, .710).
That includes a 9-6 mark (.600) against NFC North teams on the road under McCarthy.
Green Bay posted a 4-2 record in the NFC North in 2010, the fifth straight season under McCarthy that the Packers won at least four contests in their division. The Packers and New England were the only teams in the NFL to post four-plus wins in their division each year from 2006-10.
FOX Sports, now in its 18th season as an NFL network television partner, will broadcast the game to a regional audience.
Play-by-play man Joe Buck and color analyst Troy Aikman will have the call from the broadcast booth with Pam Oliver reporting from the sidelines.
Milwaukee's WTMJ (620 AM), airing Green Bay games since 1929, heads up the 52-station Packers Radio Network, with Wayne Larrivee (play-by-play) and two-time Packers Pro Bowler Larry McCarren (color) calling the action. The duo enters its 13th season of broadcasts together across the Packers Radio Network, which covers 43 markets in five states.
Westwood One radio will air the game across the country. Kevin Kugler (play-by-play) and Mark Malone (analyst) will call the action, while Scott Graham hosts pregame and halftime shows.
The broadcast is also available on Sirius Satellite Radio (Channel 86, WTMJ feed) as part of the network's NFL Sunday Drive.
DIRECTV subscribers can watch the game in HD on Channel 715.
THE DOPE ON THIS WEEK'S OPPONENT:
Packers vs. Chicago Bears:
All-time regular season: 83-91-6
All-time, postseason: 1-1
All-time, at Soldier Field: 20-19-0
Streaks: The Packers have won five of the last seven meetings.
Last meeting, regular season: Jan. 2, 2011, at Lambeau Field; Bears won, 20-17
Last meeting, in Chicago: Sept. 27, 2010; Bears won, 20-17
COACHES CAPSULES
Mike McCarthy: 55-34-0, .618, (incl. 5-2 postseason); 6th NFL season
Lovie Smith: 67-53-0, .558 (incl. 3-3 postseason); 8th NFL season
Head to Head: McCarthy 6-5
vs. Opponent: McCarthy 6-5 vs. Bears; Smith 8-7 vs. Packers
MIKE McCARTHY…Is in sixth year as the Packers' 14th head coach.
Having led Green Bay to the playoffs three of his five seasons with the team, he joined Vince Lombardi and Mike Holmgren as the only coaches to guide the Packers to a Super Bowl title with a win over Pittsburgh in Super Bowl XLV.
His .714 winning percentage (5-2) in the postseason is tied for first among active NFL head coaches, matching the mark of New England's Bill Belichick (15-6) and Pittsburgh's Mike Tomlin (5-2).
One of only two coaches, along with New Orleans' Sean Payton, to have his offense ranked in the top 10 in total yardage each of the last five seasons.
Was named Packers head coach on Jan. 12, 2006, his first head-coaching job after 13 years as an NFL assistant.
Honored as the 2007 Motorola NFL Coach of the Year and NFL Alumni Coach of the Year.
Became the first Packers coach since Lombardi to lead the team to a championship game in his second season.
LOVIE SMITH…Is in eighth year as the Bears' 13th head coach.
With 64 regular-season wins, ranks third in franchise history behind Hall of Famers Mike Ditka and George Halas.
Led Bears to his third NFC North crown in 2010, the most in the division since 2004.
Guided the team to its first Super Bowl appearance in 21 years in '06.
Named the AP NFL Coach of the Year in 2005 after he led a worst-to-first revival in the NFC North. The Bears' six-win improvement from the previous season was tied for the biggest in the NFL that year.
Came to Chicago from St. Louis, where he served as defensive coordinator from 2001-03, helping the Rams return to the Super Bowl in 2001. Prior to that, coached LBs for Tampa Bay from 1996-2000.  
No two teams have met on the gridiron more than the Packers and Bears. Sunday they face off for the 183rd time.
Last season, the teams squared off in the postseason for just the second time in the history of the series. With a berth in Super Bowl XLV on the line, the Packers emerged victorious, 21-14, at Soldier Field.   
The Packers' 37-3 win on Nov. 16, 2008, marked the largest margin of victory in the series since Green Bay's 40-3 win on Dec. 11, 1994. Chicago's win in December of that year was just the second OT game in series history and first since Sept. 7, 1980, when Packers K Chester Marcol returned his own blocked FG for the winning score.
The last time Green Bay led the overall series? On the heels of its three straight NFL championships, 1932, when the Packers led 11-10-5. Two months after Babe Ruth allegedly called his shot at Wrigley Field in the 1932 World Series, the Bears stole from Green Bay a fourth straight title (which at the time was determined by league standings). Chicago barely finished atop the league standings, which unlike today did not count ties. Had the league counted ties in standings, the Packers would have won. The next year, 1933, the NFL began determining its champion with postseason games.
NOTABLE CONNECTIONS
Green Bay RB coach Edgar Bennett finished his playing career in Chicago (1998-99)...Packers running backs coach Jerry Fontenot was a third-round draft choice of the Bears in 1989 and was a mainstay at C in his eight seasons (1989-96) in Chicago...Lovie Smith was a University of Wisconsin assistant in 1987, while Bears LB coach Bob Babich spent two seasons on the Badgers' staff (1988-89)...Packers DE Ryan Pickett played in St. Louis for both Smith and Bears offensive coordinator Mike Martz, when Smith served as the Rams' defensive coordinator and Martz as head coach…Bears assistant DB/safeties coach Gill Byrd served as the Packers executive director/player programs and community affairs from 1999-2001...Packers T/G Bryan Bulaga earned all-state honors as a senior at Marian Central Catholic High (Woodstock, Ill.)...Packers President/CEO Mark Murphy was a teammate of Bears WR coach Darryl Drake with the Redskins in 1979...Bears DE Julius Peppers was a key member of the Carolina defenses that Packers DL coach Mike Trgovac coordinated from 2003-08...Bears S Chris Harris also played for Trgovac in Carolina from 2007-08…Bears LB Nick Roach is a Milwaukee native who played collegiately at Northwestern...Bears T Gabe Carimi played at Wisconsin and attended Monona Grove HS in Monona, Wis. …Packers Head Coach Mike McCarthy coached on the San Francisco staff in 2005 when Bears DT Anthony Adams played for the 49ers…Bears TE coach Mike DeBord coached on the staff at Michigan when Packers CB Charles Woodson played for the Wolverines…Packers safeties coach Darren Perry played at Penn State when Bears asst. special teams coach Kevin O'Dea was on the staff there…Bears RB coach Tim Spencer played at Ohio State when Packers defensive coordinator Dom Capers was on the staff there…Packers offensive quality control coach Joel Hilgenberg's older brother, Jay, was a seven-time Pro Bowl selection (1985-91) at center for the Bears…Packers QB Matt Flynn and Bears S Craig Steltz helped lead LSU to the BCS national title in 2007...Other former college teammates Bears LB Brian Iwuh and Packers K Mason Crosby (Colorado), Bears DL Henry Melton and Packers TE Jermichael Finley (Texas), and Bears S Brandon Meriweather and Packers CB Sam Shields (Miami).
INDIVIDUALLY VS. BEARS
RB Ryan Grant has rushed for 504 yards and five TDs against Chicago, the most in both categories vs. any opponent...WR Donald Driver's regular-season career-long catch was an 85-yard TD reception at Chicago (Champaign) on Oct. 7, 2002, on Monday Night Football....WR Greg Jennings has five career TD catches vs. Chicago, the second most against any opponent behind only his six vs. Minnesota...The first two-INT game of CB Charles Woodson's career came at Chicago on Oct. 5, 2003, while playing for Oakland...TE Jermichael Finley matched his career high with nine receptions at Chicago last season in Week 3...With an 18-yard INT return for a TD at Chicago in the NFC Championship last season, NT B.J.  Raji became the first defensive lineman in franchise history to return an INT for a score in the playoffs...CB Sam Shields became the first NFL rookie (since 1982) to register two INTs and a sack when he did so against the Bears in last season's NFC Championship...LB Erik Walden posted a career-high three sacks and a career-best 16 tackles vs. Chicago in the 2010 regular-season finale on his way to earning NFC Defensive Player of the Week honors.
Sept. 27, 2010, at Soldier Field; Bears won, 20-17.
The Packers outgained the Bears, 379-276, but a franchise-record 18 penalties by Green Bay proved to be too much to overcome.
Bears LB Brian Urlacher forced a fumble in the closing minutes and K Robbie Gould kicked a 19-yard field goal with four seconds left to give the Bears the win.
QB Aaron Rodgers connected on 34-of-45 passes for 316 yards and a TD, while adding a rushing TD. TE Jermichael Finley led the team with nine receptions for 115 yards (12.8 avg.).
Two games into the 2011 campaign, QB Aaron Rodgers already seems well on his way to another prolific season.
Rodgers ranks No. 2 in the NFL with a 126.4 passer rating, having connected on 46-of-65 passes for 620 yards and five TDs with no interceptions.
Against Carolina, his 49th career start, Rodgers registered his 16th career 300-yard game (308), 28th without an interception and 27th with a 100-plus passer rating (119.9).
Rodgers became the first QB in team history to throw for 300-plus yards in each of the first two games of a season.
Including playoffs, Rodgers has posted nine games with 300 yards passing/three TDs/zero INTs since taking over as the starter in 2008, more than any other quarterback in the league over that span.
Over his last 14 games (including postseason), Rodgers has thrown just four interceptions.
The performance against Carolina was a continuation of a torrid stretch for Rodgers. Including the playoffs, he has connected on 180-of-262 passes (68.7 percent) for 2,347 yards, 19 TDs and just three INTs for a 116.1 passer rating over his past eight games.
The opening contest of the season against the Saints saw Rodgers come through with another 300-yard, three-TD effort, as he led the Packers to a 42-34 victory over New Orleans.
All three of Rodgers' TD passes came in the opening quarter as he became just the second NFL quarterback to throw three TD passes in the first quarter of a season opener, joining Buffalo's Jack Kemp (1964)
Rodgers' 188 passing yards in the first quarter were the most he has tallied in any quarter in his career, topping the previous mark of 181 yards at Minnesota in the second quarter on Nov. 21, 2010. It was the most by a Packers QB in a quarter since Brett Favre's 190 yards passing in the fourth quarter vs. Cleveland (Sept. 18, 2005).
His three TD passes in the first half matched his career high for any half (three other times).
Rodgers' 312 passing yards vs. New Orleans were the third most by a Packers QB in a season opener, trailing only the 333 posted by Lynn Dickey (at Houston, Sept. 4, 1983) and Brett Favre (vs. Oakland, Sept. 12, 1999).
RED ZONE DOESN'T MEAN THE END ZONE
A key factor in the Packers' 2-0 start this season has been the defense's ability to limit the opponent's scoring when they get into the red zone, an area Green Bay made noticeable strides in last season.
In 11 opponent trips inside the 20-yard line in the first two weeks, Green Bay has given up just three touchdowns this season, a 27.3 TD percentage.
Carolina made its way into the red zone six times on Sunday afternoon, but got into the end zone on only two of those trips (two TDs, three FGs).
New Orleans moved its way inside the Green Bay 20-yard line five times in the opener, but came away with just 13 points (one touchdown, two field goals).
That defensive effort was highlighted on the final play of the game when a wave of Green Bay defenders stopped rookie RB Mark Ingram for no gain on a run from the 1-yard line to give Green Bay the 42-34 win.
The last time a Packers opponent had five or more red-zone opportunities in a game and scored just one touchdown came vs. Dallas on Sept. 21, 2008 (also 1-for-5).
Green Bay's average of 3.27 points allowed per red-zone trip this season ranks No. 5 in the NFL.
The Packers jumped 16 places in the league red-zone rankings in 2010, finishing No. 12 in the category by allowing their opponents to get into the end zone just 48.4 percent of the time (15 TDs on 31 opportunities). In 2009, Green Bay checked in at No. 28 in the league in red-zone defense (60.9 percent).
Green Bay's top red-zone defense finish under Head Coach Mike McCarthy came in 2007, when the Packers checked in at No. 8 in the NFL at 48.8 percent (21-of-43).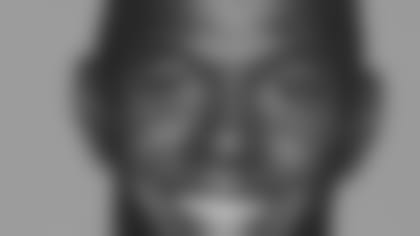 With a 10-yard reception in the third quarter at Carolina on Sunday, WR Donald Driver surpassed WR James Lofton to become the all-time receiving yardage leader in franchise history. * The catch gave Driver 9,666 receiving yards for his career, which tops Lofton's mark of 9,656 yards during his time with the Packers. * Driver also ranks as the franchise's all-time leader in receptions, having surpassed Sterling Sharpe (595) in 2009. * With four grabs against the Saints in Week 1, Driver surpassed the 700-catch mark for his career, becoming the first player in team history to hit that plateau and the 33rd in NFL history. Driver is one of only six active players with 700 or more receptions.
FINDING HIS WAY TO THE QUARTERBACK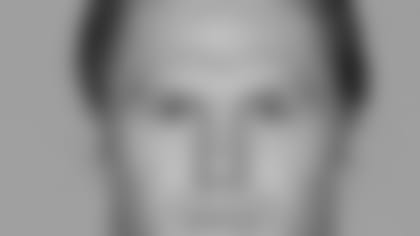 Despite sitting out Green Bay's Week 6 matchup last season vs. Miami due to a hamstring injury, the first time he missed a game in his career, LB Clay Matthews finished No. 2 in the NFC and No. 4 in the NFL with 13.5 sacks in 2010. * Matthews was named to his second straight Pro Bowl last season and was named NFL Defensive MVP by Pro Football Weekly/PFWA. He also earned NFC Defensive Player of the Year recognition from Sporting News and the Committee of 101. * He received first-team All-Pro honors from The Associated Press, the first Packer LB to earn that recognition since Tim Harris in 1989. Matthews finished second to only Pittsburgh S Troy Polamalu in the AP Defensive Player of the Year voting. * With a sack of QB Jon Kitna in the second quarter in Week 9 against Dallas, Matthews became the first Packer since the stat became official in 1982 to register a double-digit sack total in each of his first two seasons in the NFL. * Matthews also posted his first career interception in Week 9, and returned the pick 62 yards for a TD on his way to earning NFC Defensive Player of the Week honors for the third time in his career. It was the second TD of his career, and both of his scores have come in prime-time games. Matthews returned a fumble 42 yards for a TD in 2009 at Minnesota (Week 4) on Monday Night Football. * According to the Elias Sports Bureau, Matthews became the first NFL player since sacks became an official statistic in 1982 to register double-digit sacks and a defensive TD in each of his first two seasons in the NFL. * With three sacks against the Buffalo Bills in Week 2, Matthews became the first Packer to post three sacks in back-to-back games since it became an official league statistic in 1982. * The performance vs. Buffalo came a week after Matthews registered a career-high three sacks in the Packers' 27-20 season-opening victory at Philadelphia. * Matthews was named NFC Defensive Player of the Week for Week 2, and he also won the award last season for his two-sack outing vs. Baltimore in Week 13 on MNF. * Matthews' six sacks in the first two games were the most ever by a Packer to start a season. * Matthews' six sacks over a two-game span rank second in team history behind only Bryce Paup, who recorded 6.5 sacks in Weeks 3-4 in 1991. Paup posted 4.5 sacks vs. Tampa Bay on Sept. 15, and then followed that up with two more the next week at Miami on Sept. 22. * His 33 sack yards vs. Buffalo were the most by a Packer since DE Reggie White's 35 on two sacks vs. Minnesota on Oct. 22, 1995. Matthews ranked No. 2 in the league with 93.5 sack yards on the season, trailing only Dallas LB DeMarcus Ware (110.5). * Matthews forced two fumbles in 2010, including a strip of RB Brandon Jacobs that halted a Giants' drive with New York trailing 31-17 in the third quarter in Week 16. * With two sacks of Falcons QB Matt Ryan in the Divisional contest, Matthews became the first player in team history (since 1982) to post at least one sack in each of his first three career postseason games. With 4.5 career sacks in the postseason, Matthews already ranks No. 2 in team playoff annals behind only DE Reggie White (eight). * Matthews' 3.5 sacks last postseason were the most in franchise history (since 1982) in a single postseason. * In 33 career regular-season games played, Matthews has posted two or more sacks in a game five times. All five of those two-sack games came in Matthews' first 18 games in a Packers uniform, breaking White's franchise mark of four in his first 18 games with Green Bay (1993-94).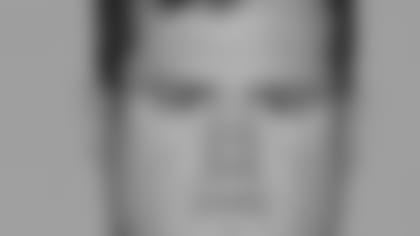 Has played in 161 career games, including 156 starts. Is one of only 15 players and four offensive linemen in team history to play 160 career games in a Green Bay uniform.    * Has started 124 of the last 130 games since returning from a serious pelvic injury that ended his 2002 season.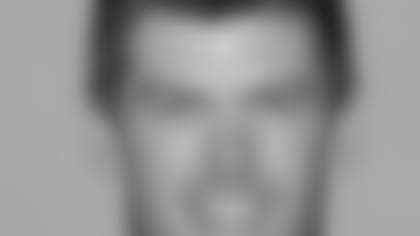 His 509 career points (2006-2010) ranked No. 2 in NFL history for the most points scored by a player in his first four seasons, trailing only New England K Stephen Gostkowski (513, 2006-09).   * Holds the NFL record for most points scored by a player in his first three seasons (397), breaking the mark held by Gostkowski (388, 2006-08). * Set a franchise record with a 56-yard field goal in Week 1 at Philadelphia, eclipsing the mark of 54 previously held by three kickers (Chris Jacke, Ryan Longwell and Dave Rayner). * For his career, has hit 74-of-82 field goals (90.2 percent) from 39 yards and closer. * Has hit 26-of-37 field goals (70.3 percent) from 40-49 yards.       * Has hit 10-of-21 field goals (47.6 percent) from 50-plus yards. * Ranks No. 6 in team annals with 527 career points, needing 20 more points to surpass No. 5 Jim Taylor (546).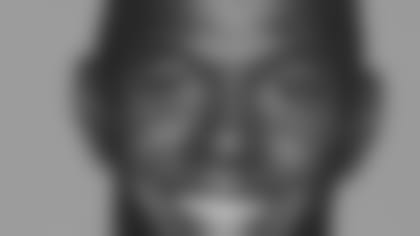 Has 9,666 career receiving yards, which ranks No. 1 on the franchise's all-time list. Surpassed James Lofton (9,656) at Carolina in Week 2. * Surpassed Sterling Sharpe (595) in 2009 to become the franchise's all-time leader in receptions. Driver now has 703 career catches. * Had a reception in 133 consecutive games, besting the franchise's previous long streak of Sharpe's 103 (1988-94), before not catching a pass  in Week 7 last season against Minnesota.   * In 2010, had 50-plus receptions for the ninth time, extending his franchise record. Lofton and Sharpe each had seven seasons with 50-plus catches. * Is the all-time leading receiver at Lambeau Field, with 4,686 career receiving yards at the stadium. * Also is Lambeau Field's all-time leader in receptions with 337. * Topped the 1,000-yard receiving mark for a seventh overall season and sixth consecutive in 2009, extending his own team record in each category. * With a TD catch vs. Detroit in Week 4, moved into sole possession of No. 2  spot with 22 TD catches at Lambeau Field. Antonio Freeman (36) ranks first in the stadium's history. * Has 22 career 100-yard receiving games, No. 4 in team history. Needs two more games to equal No. 3 Don Hutson (24) on the all-time list. * With 53 career TD receptions, joins Hutson (99), Sharpe (65), Freeman (57) and Max McGee (50) as the only Packers with 50 career TD catches.   * Ranks No. 3 all-time in yards from scrimmage with 9,883, moving past Jim Taylor (9,712) last season in Week 14 at Detroit.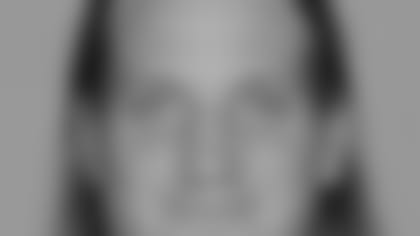 Has played in all 82 games in his career, including 79 starts, and has posted 25 double-digit tackle games. * Posted a career-high three interceptions in 2010, a total that also was tied for No. 1 among NFL LBs. * In 2009, was one of only 10 NFL linebackers to record at least 85 tackles, two interceptions and a sack. * Has led the team in tackles three times during his career (2006, 2008, 2010).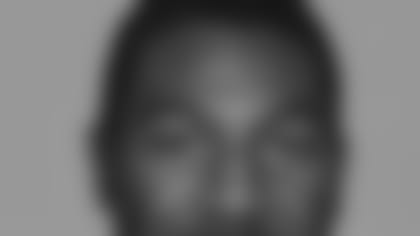 With 12 TD receptions in 2010, joined Sterling Sharpe, Antonio Freeman and Billy Howton as the only Packers to post 12-plus TD catches in two seasons. * By eclipsing the 1,000-yard receiving mark last season, became the fifth player in team history to post three straight 1,000-yard receiving seasons, joining Lofton, Sharpe, Freeman and Driver.   * His four career catches of 80-plus yards are a franchise record and tied for most among active NFL players with Baltimore WR Lee Evans.        * His 28 catches of 40-plus yards since 2007 lead all NFL players.      * Had 142 receiving yards last season in Week 16 vs. the N.Y. Giants for his 19th career 100-yard game.   * In Week 16 last season against the Giants, surpassed 5,000 career receiving yards in his 74th career game, making him the fourth fastest to 5,000 yards receiving in team annals. * Ranks No. 10 in team history with 5,366 career receiving yards. With 57 more yards, will surpass No. 9 Carroll Dale (5,422). * Ranks No. 9 in franchise annals with 331 career catches. Needs 15 more receptions to surpass No. 8 Max McGee (345). * Also ranks No. 8 in team history with 42 TD catches. Needs two more TD grabs to surpass No. 7 Billy Howton (43).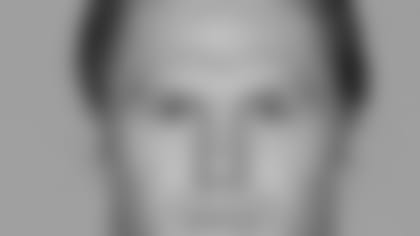 His 17 sacks in his first 20 games were the most by an NFL player to start his career, eclipsing the mark of 16.5 set by Leslie O'Neal (1986, 1988) and John Abraham (2000-01). * Is the first NFL player since sacks became an official stat in 1982 to post a double-digit sack total and a defensive TD in each of his first two seasons in the league. * First player in franchise annals to post 10-plus sacks in each of his first two years in the NFL. * Ranks No. 13 in team history with 24.5 career sacks. Needs a half-sack to surpass No. 12 Sean Jones (24.5) and 1.5 sacks to surpass No. 11 Robert Brown (25.5). * Became first player in team history since sacks became an official league statistic in 1982 to post back-to-back three-sack games (Weeks 1-2, 2010). * Is tied for No. 4 in the NFL with 24.5 sacks since 2009. * Set franchise rookie record with 10 sacks in 2009.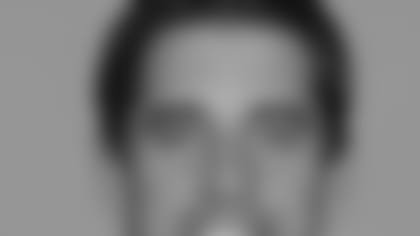 Ranks No. 1 in NFL history with a 99.5 career passer rating. * With a 101.2 rating last season, became the first quarterback in team history to post back-to-back 100-plus passer rating seasons. * Became the first player in NFL history to post 4,000 yards passing in each of his first two seasons as a starter (2008-09). * Surpassed the 10,000-yard mark for his career in 2010 at Washington in Week 5, becoming just the sixth QB in franchise history to top that mark. * Threw 70 TD passes in his first 40 career starts, a franchise record. * Finished the '09 season with 4,434 passing yards, No. 2 on the franchise's single-season list behind Lynn Dickey (4,458, 1983). * His passer rating of 103.2 in 2009 was the second-best single-season mark in franchise history, behind Bart Starr's 105.0 in 1966 (min. 200 attempts).   * In 2009, became first QB in NFL history to throw 30 or more TDs, seven or fewer INTs, and rush for five TDs in the same season. * Joined Steve Young (San Francisco, 1998) as the only quarterbacks in NFL history to throw for 4,000 yards and 30 TDs and rush for 300 yards and five TDs in the same season.   * Has 16 career 300-yard games, 15 three-TD games and 28 zero-INT games. * In 49 career starts, has eclipsed a 100.0-plus passer rating 27 times. * His 155.4 passer rating at Cleveland in Week 7 in 2009 was the franchise's highest single-game total (min. 20 attempts), besting Brett Favre's 154.9 rating set in Oakland on Dec. 22, 2003.   * Has registered a passer rating over 110.0 in four consecutive games twice in his career (Weeks 3-7, 2009; Week 9, Weeks 11-13, 2010), one of only two quarterbacks in franchise history (Bart Starr, 1966) to accomplish the feat in a single season. * Is the only NFL QB since the 1970 merger to post four straight 110-plus rating games in back-to-back seasons. * Is the fourth player in Packers history to surpass the 4,000-yard mark in a season, joining Lynn Dickey (1), Brett Favre (5) and Don Majkowski (1). * Has posted four or more rushing TDs each of the past three seasons (2008-10), becoming only the second Packers QB to accomplish that feat (Tobin Rote, 1954-56), and has eclipsed 300 rushing yards in back-to-back seasons, the first since Rote in 1954-56. * His four-TD, zero-INT game vs. the N.Y. Giants last season in Week 16 was the 10th game in which he had three-or-more touchdown passes and no interceptions. That was an NFL record for the most games of that type by a quarterback within three seasons of his first NFL start, topping Kurt Warner's mark of nine from 1999-2001.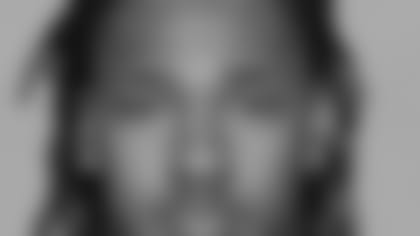 Led the team with a career-high 23 passes defensed in 2010. * Starting with his first career interception in the 2007 regular-season finale, has 16 interceptions in the last 50 games. * Posted a career-high six interceptions in 2010, topping his previous career best of five in 2008. * Is the only non-drafted free agent in the NFL to post four or more interceptions each of the past three seasons (2008-10).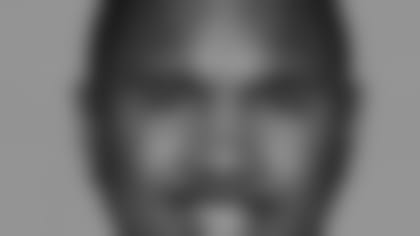 His nine defensive touchdowns with Green Bay (eight interceptions, one fumble recovery) are a team record.   * With eight interception returns for scores, ranks No. 1 on Green Bay's all-time list, eclipsing the previous mark set by Herb Adderley (seven, 1961-69).   * For his career, has 10 INT-return TDs, which ranks No. 3 in NFL history behind only Rod Woodson (12) and Darren Sharper (11).   * Ranks No. 3 in the league with 402 INT return yards since 2008, trailing only Baltimore S Ed Reed (583) and teammate Nick Collins (439). * His five forced fumbles this season were a career high and the most by a Packer since LB/DE Keith McKenzie posted five in 1999. * In 2009, established career highs in interceptions (9, tied league lead), and interception returns for TDs (3, tied league lead and team record), and matched a then career high with four forced fumbles.   * Has 49 career interceptions, 32 in 80 games since coming to Green Bay in 2006. Woodson had 17 interceptions in 106 games with Oakland. * Woodson's 20 interceptions since 2008 rank No. 3 among all NFL players (Reed, 22; Philadelphia CB Asante Samuel, 21). * Became the fourth player in NFL history since sacks became an official statistic in 1982 to record at least nine interceptions and two sacks in a single season. Is the only player in NFL history to post at least seven interceptions and two sacks in back-to-back seasons. * In 2009, became the first NFC player to win the conference's Defensive Player of the Month award multiple times in one season (Sept., Nov., Dec.). * With nine interceptions in 2009, became only the second player in franchise history to post at least seven interceptions in three different seasons (Bobby Dillon, 1953-57). * With two interceptions against Carolina in Week 2, recorded the sixth multi-interception game of his career. Five of those games have come with Green Bay. * Became the first NFL player since sacks became an official statistic in 1982 to record two interceptions, an interception for a touchdown, a sack and a fumble recovery in the same game when he posted all of those statistics at Detroit on Thanksgiving in 2009.