In sports lingo, they might be remembered as super subs or one-year wonders, but we're going to label them the Packers' best-ever emergency responders. They were players plucked from no man's land prior or during the team's 13 championship seasons who assumed valuable roles in big games down the stretch, but then had short-lived stays in Green Bay. Draft choices and players acquired in trades were not considered. That eliminated fullback Ben Wilson from the 1967 champs and safety Eugene Robinson from the 1996 champs. Desmond Howard didn't qualify, either. While he was running out of chances in the NFL and didn't sign as a free agent until mid-July, he started the 1996 season with a defined role as the Packers' punt returner.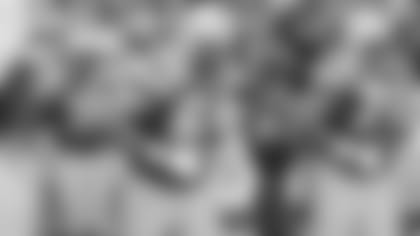 1.     Bruce Wilkerson, T (Signed as free agent, April 19, 1996) –Signed two days after being released by Jacksonville, Wilkerson was fourth on the depth chart at left tackle heading into camp. Ahead of him were 12-year veteran Ken Ruettgers, No. 1 draft pick John Michels and Jeff Miller, who had spent his rookie year on injured reserve and would never play an NFL down. Ruettgers spent the first seven weeks on the physically unable to perform list, started one game and retired. Gary Brown, a 1994 waiver claim who entered camp as a backup left guard, started the first four games at left tackle and also the seventh before being benched for Michels. Michels started nine games before he was benched. That's how desperate the Packers were at the O-line's most critical position when Wilkerson started the final game of the regular season. Relying heavily on savvy and technique, Wilkerson turned in a solid performance that day and then capably protected Brett Favre's blindside over three playoff games, including Super Bowl XXXI. The Packers kept Wilkerson for one more season. He started three games, all at right tackle. (Photo thanks to Harmann Studios)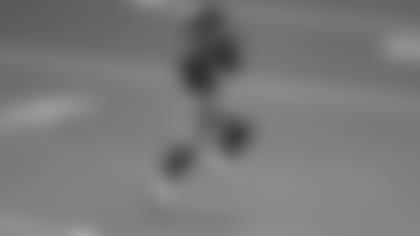 2.     Andre Rison, WR (Claimed off waivers, Nov. 19, 1996) – After losing Robert Brooks for the season in Week 7 and Antonio Freeman a week later with a fractured forearm that would sideline him for four games, the Packers claimed Rison after he had been cut by Jacksonville. Rison's reputation as a malcontent was a red flag. He had been given walking papers by four teams in less than eight years despite five seasons of 80 catches or more. In eight games with the Packers, he was on his best behavior. He started seven and caught a 54-yard touchdown pass in Super Bowl XXXI. His totals for three postseason games were seven catches and a 20.4 average. In March, less than two months after the Super Bowl, the Packers released him. Rison had another big year with Kansas City in 1997 and played through 2000. (Photo thanks to Getty Images)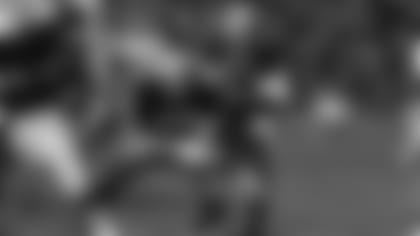 3.     Chuck Mercein, FB (Signed as free agent, Nov. 9, 1967) – Mercein was signed four days after the Packers lost both of their starting running backs, Elijah Pitts and Jim Grabowski, in a 13-10 loss to the unbeaten Baltimore Colts. A third-year pro cut by the New York Giants, Mercein had played briefly that fall with the minor-league Westchester Bulls and had just joined Washington's taxi squad. For the Packers, Mercein played in the final six regular-season games, but contributed little more than his 56 yards rushing. When the postseason started with a Western Conference Championship game against the favored Los Angeles Rams, Mercein got his chance and started for a banged-up Wilson. He scored a touchdown on a six-yard run, but also finished with an unimpressive 13 yards in 12 carries. Down two fullbacks, Vince Lombardi started Mercein again the next week in the NFL Championship Game against Dallas. This time, he enjoyed the game of his life and etched his name into Packers' lore for evermore. He accounted for 34 yards on the final, storybook drive in the most memorable game in Packers history, the Ice Bowl. Lombardi announced Mercein would start Super Bowl II two weeks later, but changed his mind just before kickoff and started Wilson instead. Mercein carried once for zero yards, rushed for only 49 yards in 1968 and was cut by the Packers six games into the 1969 season. (Photo thanks to Vernon Biever)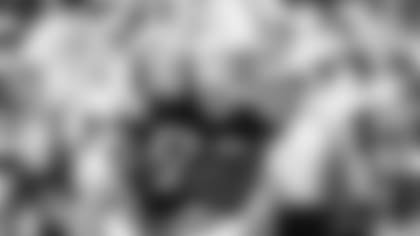 4.     Don Beebe, WR (Signed as free agent April 1, 1996) – Beebe had caught a mere 14 passes for a 10.9 average the year before in Carolina and entered camp fourth on the Packers' depth chart at split end behind Anthony Morgan, Terry Mickens and Derrick Mayes. In fact, like Wilkerson, Beebe wasn't even included among the bios in the team's 1996 media guide. He was listed among "other free agents," which placed him in the same company as the forgettable Rob Carpenter, Allen DeGraffenreid, Eric Matthews and Charlie Simmons, other camp receivers. Beebe caught only seven passes in the Packers' first six games, then exploded for 11 catches and 220 yards in a critical overtime victory against San Francisco after Brooks was injured on the Packers' first offensive play. Beebe started the next six games and finished the regular season third in receptions with 39 for a team-high 17.9 average per catch. He also averaged 26.9 yards on 15 kickoff returns. After making a minimal contribution in the playoffs, Beebe played one more season with the Packers and caught two passes. (Photo thanks to Jim Biever)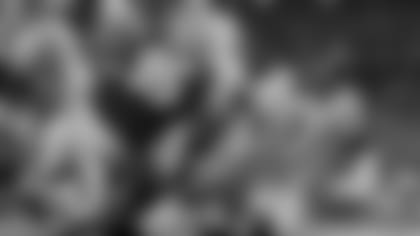 5.     Howard Green, DE-DT (Claimed off waivers, Oct. 27, 2010) – While he had been with five different teams in six years and looked like a candidate for nothing more than the NFL's all-girth team upon being cut by the New York Jets, Green proved to be a tough-to-budge, 340-plus-pound run defender down the stretch. He participated in just one full practice before getting sweet revenge by forcing a fumble that led to an eight-yard loss in his first game, a 9-0 victory over the Jets. Green started three games in the regular season and three in the playoffs, including Super Bowl XLV. In what arguably was one of the three biggest plays of the game, Green bull-rushed his way to quarterback Ben Roethlisberger and slapped his right arm forcing an underthrown pass that safety Nick Collins intercepted and returned for a 37-yard TD. Green lasted one more uneventful year with the Packers. (Photo thanks to AP Images)
For more of Cliff Christl's historical perspectives, click here.