*This is an abbreviated version of the Dope Sheet. To read the full version, download the PDF by **clicking here**.
GREEN BAY (1-2) AT KANSAS CITY (1-2)
Thursday, Aug. 29 - Arrowhead Stadium - 7 p.m. CDT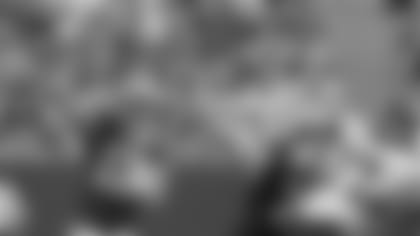 PACKERS VISIT THE CHIEFS TO CLOSE OUT THE PRESEASON
Green Bay travels to Kansas City this week to take on the Chiefs at Arrowhead Stadium on Thursday night in the preseason finale.
It marks the fourth consecutive year (2010-13) that the teams have met in the preseason finale. For eight straight seasons (2002-09) before that, the Packers squared off with the Tennessee Titans in the final preseason contest each year.
The teams have met 14 times before in the preseason, with Green Bay holding a 7-6-1 advantage. The Packers hosted the Chiefs in the preseason finale each of the last two seasons and last visited Kansas City in the final preseason contest in 2010. Green Bay has won the last two preseason meetings with the Chiefs.
The first preseason contest between the clubs came in 1972 at Milwaukee County Stadium. The preseason series includes a 1998 meeting in Tokyo, Japan, and a 2003 meeting in the Hall of Fame Game in Canton, Ohio, that was called with 5:49 remaining in the third quarter due to heavy rain and lightning.
For Head Coach Mike McCarthy, it is a matchup against the team where his NFL coaching career started. McCarthy spent six seasons on the Chiefs' staff (1993-98), the first two as an offensive assistant/quality control coach and the final four as the quarterbacks coach. Thursday night will be the sixth time McCarthy has coached against Kansas City since taking over as head coach of Green Bay in 2006 (two regular-season games, fourth preseason matchup).
Ironically, McCarthy's very first game as an NFL coach was a preseason contest between the Chiefs and the Packers on Aug. 7, 1993, at Milwaukee County Stadium. Kansas City won, 29-21.
The first meeting between the clubs was undoubtedly the most memorable game in the series. In January 1967, NFL champion Green Bay met AFL champion Kansas City in Los Angeles in the first-ever Super Bowl, won by the Packers, 35-10.
Green Bay enters Thursday night's contest having won three of its last four road games in the preseason.
Flagshipped by Milwaukee's WTMJ-TV and in conjunction with WGBA-TV in Green Bay, the game will be televised over a 14-station network throughout the state of Wisconsin, Upper Michigan, northeastern Minnesota, the Quad Cities and Des Moines in Iowa, Omaha in Nebraska and Honolulu in Hawaii.
The top-notch broadcast team includes CBS's Kevin Harlan (play-by-play) alongside fellow CBS broadcaster Rich Gannon (analyst), with Rod Burks of WTMJ-TV serving as the sideline reporter.
In addition to WTMJ-TV (Milwaukee) and WGBA-TV (Green Bay), the game will be televised over WKOW/ABC, Madison, Wis.; WAOW/ABC, Wausau/Rhinelander, Wis.; WXOW/ABC, La Crosse, Wis.; WQOW/ABC, Eau Claire, Wis.; WLUC/NBC, Escanaba/Marquette, Mich.; KQDS-TV/FOX, Duluth/Superior, Minn.; KLJB-TV/FOX and KGCW/CW, Davenport, Iowa (Quad Cities); KCWI-TV/CW, Des Moines, Iowa; KMTV-TV/CBS, Omaha, Neb.; and KFVE-TV in Honolulu, Hawaii.
In its second season, in conjunction with the Packers TV Network, Telemundo Wisconsin (WYTU-TV in Milwaukee and on Charter Cable elsewhere in Wisconsin) will broadcast the contest with Andy Olivares (play-by-play) andKevin Holden (analyst) calling the action.
Milwaukee's WTMJ (620 AM), airing Green Bay games since 1929, heads up the 50-station Packers Radio Network, with Wayne Larrivee(play-by-play) and two-time Packers Pro BowlerLarry McCarren (color) calling the action. The duo is in its 15th season of broadcasts together across the Packers Radio Network, which covers 42 markets in six states.
THE DOPE ON THIS WEEK'S OPPONENT:
Packers vs. Chiefs:
Regular season, all-time:2-7-1
Preseason, all-time:7-6-1
Postseason, all-time:1-0
Streaks:The Chiefs have won six of the last seven regular-season meetings.
Last meeting, regular season:Dec. 18, 2011, at Arrowhead Stadium; Chiefs won, 19-14
Last meeting, preseason:Aug. 30, 2012, at Lambeau Field; Packers won, 24-3
Mike McCarthy: 80-42-0, .656, (incl. 6-4 postseason); 8th NFL season
Andy Reid:140-102-1, .578 (incl. 10-9 postseason); 15th NFL season (1st with Chiefs)
Head to Head:McCarthy 3-1
vs. Opponent:McCarthy 1-1 vs. Chiefs; Reid 5-4 vs. Packers
MIKE McCARTHY…Is in his eighth year as the Packers' 14th head coach.
Joined Vince Lombardi and Mike Holmgren as the only coaches to guide the Packers to a Super Bowl title with a win over Pittsburgh in Super Bowl XLV.
Has led the Packers to playoff appearances in five of his seven seasons at the helm, and the team's five postseason berths over the past six seasons are the most by an NFC team.
Led Green Bay to 47 regular-season victories from 2009-12, the second most in the NFL over that span and the second most in franchise history over a four-year period.
His .656 winning percentage (including playoffs) ranks No. 3 among active NFL coaches (min. 50 games) entering the 2013 season.
Was named Packers head coach on Jan. 12, 2006, his first head-coaching job after 13 years as an NFL assistant.
Became the first Packers coach since Lombardi to lead the team to a championship game in his second season (2007).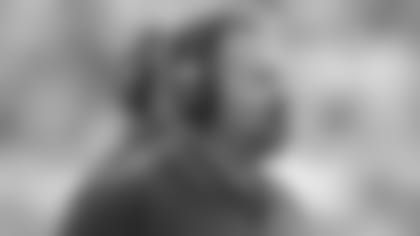 Andy Reid spent seven seasons (1992-98) on Green Bay's staff
ANDY REID…Is in his first year as the Chiefs' 13th head coach.
Spent 14 seasons (1999-2012) as head coach of the Philadelphia Eagles, where he compiled the best win total (140) and playoff victory total (10) in franchise history.
During his time in Philadelphia, he was named NFL Coach of the Year three times, captured six division titles and earned five trips to the NFC Championship Game and one to the Super Bowl.
Prior to becoming the head coach in Philadelphia, he spent seven seasons (1992-98) on Green Bay's coaching staff.
Also coached on the collegiate level at Brigham Young (1982), San Francisco State (1983-85), Northern Arizona (1986), Texas-El Paso (1987-88) and Missouri (1989-91).
* *
THE PACKERS-CHIEFS SERIES
The first meeting between the teams came in January 1967 when the NFL champion Packers met the AFL champion Chiefs in the first-ever Super Bowl, won by the Packers, 35-10.
Kansas City has had the upper hand in the series ever since. The Chiefs have the second-highest winning percentage against the Packers (7-2-1, .750) among NFL teams. Only the Dolphins (10-3-0, .769) have a better regular-season record against Green Bay.
When the Packers visited Kansas City in 2007, it was their first trip to that city since 1996, and they broke a five-game losing streak to the Chiefs by winning 33-22.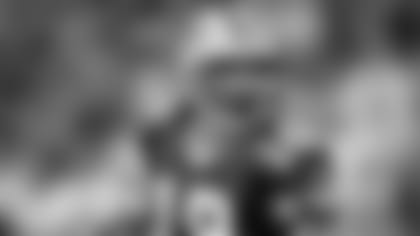 Chiefs offensive coordinator Doug Pederson is a former Packers QB (1996-98 and 2001-04)
Packers head coach Mike McCarthy began his NFL coaching career in Kansas City, first as quality control/offensive assistant (1993-94) and later as quarterbacks coach (1995-98)…Packers offensive coordinator Tom Clements served as the quarterbacks coach in Kansas City (2000) and also played quarterback for the Chiefs in 1980...Chiefs general manager John Dorsey served as Green Bay's director of college scouting from 2000-11 and as director-football operations in 2012. He also played for the Packers from 1984-88 and worked in scouting from 1991-98...Chiefs head coach Andy Reid was on Green Bay's coaching staff from 1992-98, serving as the tight ends/asst. offensive line coach from 1992-96 and the quarterbacks coach from 1997-98...Chiefs offensive coordinator Doug Pederson is a former Packers QB who backed up Brett Favre from 1996-98 and 2001-04...Chiefs defensive assistant/secondary coach Al Harris played CB for the Packers for seven seasons (2003-09)...Chiefs strength and conditioning coach Barry Rubin spent 11 seasons (1995-2005) on Green Bay's coaching staff...Chiefs LB Frank Zombo signed with Green Bay as a non-drafted free agent in 2010 and played in 25 games with the Packers from 2010-12...Chiefs LS Thomas Gafford was with the Packers during 2006 training camp and the 2008 offseason…Chiefs DT Anthony Toribio played in one game for the Packers in '09 and spent parts of 2008-09 on Green Bay's practice squad...Chiefs OL Tommie Draheim was with the Packers during the 2012 preseason...Chiefs DE Austen Lane is from Iola, Wis. ...Chiefs TE Demetrius Harris played basketball at the University of Wisconsin-Milwaukee...Chiefs spread game analyst/special projects Brad Childress coached on the staff at the University of Wisconsin from 1991-98...Packers VP of football administration/player finance Russ Ball began his NFL career with the Chiefs and went on to work 10 seasons there (1989-98), the first eight as an assistant strength and conditioning coach and the final two in football operations...Ball played center at Central Missouri St. when Chiefs defensive backs coach Emmitt Thomas was on the staff there...Thomas was Green Bay's defensive coordinator in 1999, when McCarthy was the QB coach for the Packers...Thomas also coached in Atlanta with Packers secondary-cornerbacks coach Joe Whitt Jr. ...Chiefs QB Alex Smith played for the 49ers in 2005 when McCarthy was San Francisco's offensive coordinator...Packers QB Vince Young played for the Eagles in 2011 when Reid was the head coach in Philadelphia...Packers tight ends coach Jerry Fontenot and Chiefs offensive line coach Andy Heck played on the offensive line together in Chicago from 1994-96...Packers VP of sales and marketing Tim Connolly spent seven seasons with the Chiefs (1989-95) as executive VP and chief operating officer...Packers assistant director of pro personnel Tim Terry (1999) and director of player development Rob Davis (1996) went to training camp as players with the Chiefs...Packers director of college scouting Brian Gutekunst worked for the Chiefs as a scouting assistant in 1998...Packers WR Jordy Nelson played at Kansas State and is a native of Manhattan, Kan.
Aug. 30, 2012, at Lambeau Field; Packers won, 24-3
No. 2 QB Graham Harrell completed 13 of 15 passes for 223 yards and two TDs for a perfect 158.3 passer rating.
Harrell found RB Alex Green for a 17-yard TD pass just before halftime and then connected with WR Jarrett Boykin (five catches, 82 yards) for a 12-yard score early in the third quarter. Green also scored on a 2-yard run in the first quarter.
CB Sam Shields posted an interception and the Green Bay defense limited the Chiefs to 95 net passing yards on the evening.
After enjoying a day off from the practice field on Saturday following the game vs. Seattle on Friday night, the Packers will practice three times this week heading into the contest with the Chiefs, with all of the sessions scheduled for late-morning start times.
Sunday's practice was at 12 p.m., Monday's is scheduled for 11:30 a.m. and Tuesday is slated for 11 a.m.
Not including the Family Night scrimmage, the team will have 20 practices under its belt when it takes the field against the Chiefs on Thursday evening.
The first mandatory roster reduction is on Tuesday, with teams required to have rosters down to 75 players by 3 p.m. CDT. The final roster reduction down to 53 players is Saturday by 5 p.m. CDT.
PACKERS FALL TO SEAHAWKS IN THIRD PRESEASON GAME
Green Bay closed out its home preseason schedule on Friday night with a 17-10 loss to the Seattle Seahawks in front of 74,030 at Lambeau Field.
QB Aaron Rodgersplayed just one series and connected on 4 of 7 passes for 41 yards, highlighted by a 22-yard completion to TE Jermichael Finley down to the Seattle 24. The drive led to the Packers' only points of the first half, a 38-yard field goal by K Mason Crosby.
Green Bay's defense limited the Seahawks' No. 1 offense to just three points in the first half, sacking QB Russell Wilson twice and also intercepting him two times. LBs Brad Jones and Clay Matthews both recorded sacks, with CB Casey Hayward and S Jerron McMillian registering the interceptions.
In the third quarter, QB Vince Young led the offense on an 11-play, 80-yard drive that was capped off with a 1-yard TD pass from Young to FB Jonathan Amosa. The drive included runs of 21 and 18 yards by Young, with the 18-yarder putting the ball at the Seattle 3. Young also rolled out and completed a 16-yard pass to TEAndrew Quarless on the drive.
Young finished the evening with 41 yards through the air on 6-of-7 passing and led the team with 39 rushing yards on three carries (13.0 avg.).
Green Bay's defense finished with four sacks, with LB Nate Palmer and DT Jordan Miller each adding to the total in the second half. CB Micah Hyde and Jones tied for the team lead with five tackles.
The Packers' special teams made a strong contribution, with P Tim Masthay posting a 55.6-yard average and a 48.8-yard net average on five punts. WR Jeremy Ross registered a 33-yard kickoff return and RB Alex Green posted a 32-yard kickoff return. Green also added a 31-yard run on offense.
The Packers had 12 players that did not dress due to injuries, with T Bryan Bulaga (knee), CB Jarrett Bush (ankle), WR Randall Cobb (biceps), TE Matthew Mulligan (elbow), LB Andy Mulumba (knee), WR Jordy Nelson (knee), CB James Nixon (ankle), S Sean Richardson(neck), T Derek Sherrod (leg), T JC Tretter (ankle), CB Tramon Williams (knee) and DE Jerel Worthy (knee) all sidelined on Friday evening.
This is an abbreviated version of the Dope Sheet. To read the full version, download the PDF by **clicking here**.