PACKERS VISIT COLTS FOR FIRST TIME SINCE 2004
Green Bay kicks off a stretch of three consecutive road games by visiting a Colts club coming off its bye, the Packers' first visit to Indianapolis since 2004.
It will be the Packers' first regular-season game at Lucas Oil Stadium, which opened in 2008. Green Bay played at the stadium during the 2011 preseason.
Today will mark just the fifth meeting between the teams over the past 21 seasons (1992-2012). The teams have split the four meetings since '92, with each club winning two games at home.
Those four contests were some high-scoring affairs, with the teams combining for 253 points, an average of 63.3 points per game.
The last meeting between the clubs came at Lambeau Field on Oct. 19, 2008, a 34-14 victory for the Packers.
This will be just the fourth visit to Indianapolis by the Packers since the Colts relocated there from Baltimore in 1984. Green Bay is 0-3 in Indianapolis. The Packers' last road victory against the Colts came on September 22, 1974, a 20-13 win at Memorial Stadium in Baltimore.
The Packers hold a 21-20-1 edge in the all-time series, which includes their 13-10 overtime win over the Colts on Dec. 26, 1965, in the Western Conference Championship at Lambeau Field, the first sudden-death game in Packers history.
Green Bay improved to 2-2 this season with a 28-27 win over New Orleans last Sunday at Lambeau Field. The Packers have won 19 of their last 22 regular-season games (.864), the best record in the league over that span.
It marked the Packers' first one-point win since a 21-20 victory over Tampa Bay at Lambeau Field on Nov. 4, 2001.
Following today's contest against the Colts, Green Bay will travel to Houston and St. Louis for its next two games, the first time it has played three straight road contests since 1998 (Weeks 10-12).
The Packers and the Houston Texans (Weeks 12-14) are the only teams in the league with three consecutive road games on the 2012 schedule.
Including playoffs, Green Bay is 10-2 (.833) away from Lambeau Field over its last 12 games. The Packers have won seven of their last nine regular-season road contests.
Today's matchup features two of the most successful franchises in the league since the advent of free agency in 1993.
Green Bay leads the league with 14 playoff appearances since '93, with Indianapolis checking in tied for No. 2 with 13 appearances over that span. The franchises have combined for five Super Bowl appearances and three world titles during that period.
The Packers rank No. 2 in the NFL since '93 with a .636 winning percentage (196-112) during the regular season, trailing only New England (.649, 200-108), with the Colts coming in at No. 4 with a .577 winning percentage (177-130) over that span.
Since '93, the Packers have won 10 or more games 12 times and captured eight division crowns, while the Colts have posted 11 seasons with 10-plus wins and eight division titles. The Patriots (13) and Steelers (12) are the only other teams in the league with 11 or more 10-win seasons since 1993.
Green Bay has posted at least 300 yards of total offense in 19 of its last 20 regular-season games, tied with New England for the most in the league since 2011.
The Packers have won 15 consecutive games when leading at halftime, the longest current streak in the league.
Green Bay has not allowed a sack in its last six quarters of play, including a sackless game vs. New Orleans in Week 4, the Packers' first zero-sack contest since Oct. 24, 2010, vs. Minnesota.
Since Week 9 last season, the Packers have scored TDs on 35 of 50 red-zone trips, a 70.0 percentage that ranks No. 1 in the league over that span.
By appearing in today's game, WR Donald Driverwill move into sole possession of the No. 2 spot in franchise history for the most games played with 197, surpassing Hall of Fame QB Bart Starr (196 games).
In his last 12 regular-season starts away from Lambeau Field, QB Aaron Rodgers has completed 266-of-393 passes (67.7 percent) for 3,408 yards and 26 TDs with just three INTs for a 113.5 passer rating. Rodgers has posted a 100-plus passer rating in nine of those 12 games.
Rodgers has completed 109 of 156 passes this season, a 69.9 completion percentage that ranks No. 1 in the NFL.
DB Charles Woodson needs a half-sack for his fifth straight season with two or more sacks. He would join Rodney Harrison and Adam Archuleta as the only NFL defensive backs to accomplish that feat in five consecutive seasons since sacks became an official statistic in 1982.
Woodson is currently tied for No. 4 in team history with S LeRoy Butler with 38 interceptions. He needs one more to tie CB Herb Adderley (39) for No. 3 in franchise annals.
RB Cedric Benson needs 3 rushing yards to hit the 6,000-yard rushing mark for his career. He would become the seventh active player to reach the 6,000-yard mark (Steven Jackson, Frank Gore, Willis McGahee, Maurice Jones-Drew, Adrian Peterson, Michael Turner).
NOTABLE CONNECTIONS
Packers C Jeff Saturday played 13 seasons for the Colts (1999-2011), earning Pro Bowl recognition five times with Indianapolis and finishing his career tied for No. 4 in franchise history with 197 games played…Packers P Tim Masthay entered the NFL with the Colts as a non-drafted free agent in 2009 and spent part of '09 training camp with Indianapolis…Packers DE Mike Neal was born in Gary, Ind., and attended high school in Merrillville, Ind. …Packers offensive coordinator Tom Clements was a three-year starter at quarterback for Notre Dame (1972-74) and was an assistant coach at the school from 1992-95…Packers strength and conditioning coordinator Mark Lovat played baseball at Butler University in Indianapolis…Packers pro scout Glenn Cook worked as a scouting assistant for the Colts from 2011-12…Colts CB Josh Gordy played in two games for the Packers in 2010…Colts head coach Chuck Pagano was Packers DB Charles Woodson's position coach in 2005 with Oakland, Woodson's final season with the Raiders…Packers head coach Mike McCarthy coached on the staff in Kansas City when Colts defensive coordinator Greg Manusky played for the Chiefs.
As per team tradition, the Packers select game captains each week.
Today's captains will be C Jeff Saturday(offense), LB D.J. Smith (defense) and K Mason Crosby(special teams).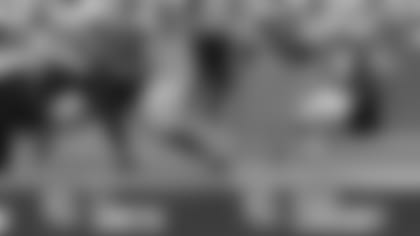 Today's officiating crew includes referee Walt Anderson (66), umpire Butch Hannah (40), head linesman Steve Stelljes (22), line judge Byron Boston (18), field judge David Meslow (118), side judge Michael Banks (72) and back judge Billy Smith (2).