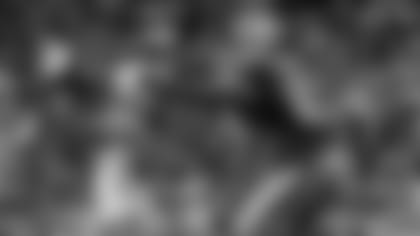 Packers S Morgan Burnett & Lions WR Calvin Johnson
GREEN BAY—A Packers defense struggling to deny big plays will be confronted by one of the most prolific big-play offenses in the NFL on Thursday at Ford Field, in the game of the year for both teams.
"This offense is built on making big plays. It starts with Calvin Johnson. He's a rare guy. When they get down in the red zone, they play tall ball," Packers Defensive Coordinator Dom Capers said.
Capers has a tall problem. His defense is in sharp decline from the unit that rose to No. 11 overall, after a statistically devastating start to the season in San Francisco. Through a four-game winning streak in October, the Packers defense was playing at one of the highest levels in the league. Currently in the midst of a four-game winless streak, the Packers defense is playing at one of the league's lowest levels.
"We were playing the same defense. We were just playing it better. That's no excuse. We have to play better run defense," Capers said.
The Packers defense is fresh off having allowed the Vikings to rush for 232 yards. The pass defense wasn't much better.
Against the Lions, the Packers will face a new-found running game in which Reggie Bush has posted a respectable 737 yards, and a passing attack that is nothing short of explosive. Calvin Johnson has caught passes for 1,198 yards and 11 touchdowns. Had Johnson not missed a game, he might be threatening 2,000 yards.
"We play him twice a year, so it shouldn't be a surprise to anyone. We have to go cover him," Packers Cornerbacks Coach Joe Whitt said.
"Stafford can make all the throws," Capers said of Lions quarterback Matt Stafford, a hot-cold passer who's in a little bit of a slump right now. Stafford threw for only 35 yards in the second half of the Lions' come-from-ahead loss in Pittsburgh two weeks ago, and he threw four interceptions in Sunday's loss to the Bucs.
"He's got a gunslinger mentality. It ended up costing him this past week," Capers said. "(Tampa Bay) had the formula it takes. Tampa had five takeaways. That's the formula it takes. Our history against these guys is getting 3-4 takeaways."
Forcing takeaways, however, has not been the Packers' history this season. The Packers are No. 28 in the league with only 10 takeaways.
"This has been one of those deals where you plug one hole in the dike and another one opens up. I still feel like we can get this whole thing together. We haven't played a complete game yet," Capers said.
It almost has to happen on Thursday in Detroit for the Packers to remain a playoff contender. Additional coverage - Nov. 27