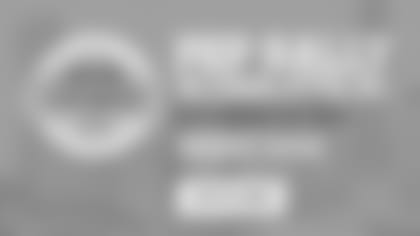 ](http://www.packers.com/fan-zone/packers-pass.html)

Packers fans are invited to bring the spirit of Green Bay to Charlotte a day early with a Packers Everywhere pep rally at 6 p.m. on Saturday, Dec. 16.
The festivities will take place at Whisky River, located at 210 E. Trade St., Charlotte.
Packers President/CEO Mark Murphy will take part in the pre-gameday excitement by greeting fans and participating in a Q-and-A session with the radio voice of the Packers, Wayne Larrivee. Packers alumni Vonta Leach and Colin Cole will attend to socialize and take photos with fans and will share their thoughts on the next day's game against the Panthers.
A roundtable discussion with Packers.com's Mike Spofford and Wes Hodkiewicz will conclude the event.
Parking will be available at the Epicentre parking garage. Access via elevators to all levels makes it the fastest and most convenient place to park. Cash and all major credit cards are accepted for all parking options. The Epicentre has both self-parking and valet parking available.
Fans planning to attend the rally are encouraged to sign up in advance for Packers Pass to have a chance to win autographed Packers items such as a Lane Taylor signed-helmet, Mason Crosby signed-football and other prizes.
To register for the opportunity to win prizes, fans should download the official Packers mobile app or visit **http://packers.com/pass** to sign up. Rally attendees must have their Packers Pass scanned on-site at the designated prizing area in order to see if they've won. Entrants must be present at the rally to win, and advance Packers Pass signup does not guarantee rally admission.
Packers Everywhere, through its website packerseverywhere.com, enables Packers fans to find official Packers establishments around the world where they can watch games with fellow fans.