The Green Bay Packers today announced that Packers Everywhere, which debuted a new website in the last year, has been honored with a Progress Sitefinity Website of the Year Award in the Sports and Entertainment category.
Progress, a global leader in application development, honors websites each year for outstanding creativity and design. The Website of the Year Award recognizes PackersEverywhere.com for its presentation, functionality and overall visitor experience, which invites fans to connect in many different ways.
As the organization's fan engagement platform, Packers Everywhere aims to be a resource for Packers fans around the world to connect with the team and with other fans. The new website was designed to allow fans to quickly and easily navigate on any device, whether they're searching for a Packers bar, entering a contest, or submitting a photo.
"Packers fans live all over the globe and we created Packers Everywhere to provide a place for them to connect with other fans, whether they live down the street or halfway around the world," said Lacey Frederick, fan engagement specialist for the Packers. "We are proud to be recognized for our new website, which pairs easy navigation and responsive design so users can have the Packers fan experience right at their fingertips, wherever they are."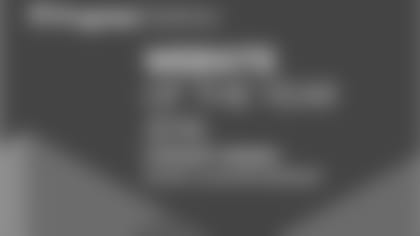 Another aim of the website's redesign was to easily share information about Packers Everywhere pep rallies, which are held the day prior to various road games. The team hosted a record eight rallies during the 2016 season, including preseason and postseason, giving fans an opportunity to gather, express their excitement for the game and meet with Packers alumni and staff.
Additionally, the new site makes it easier for Packers fans to participate in contests, submit stories and photos, and find official Packers establishments around the world where they can watch games with fellow fans.
"On behalf of Progress, I would like to congratulate the Packers as a 2016 Progress Sitefinity Website of the Year award winner," said Anton Hristov, director of product strategy and marketing at Progress. "While thousands of organizations worldwide rely on the Sitefinity platform to personalize and optimize the customer experience across websites and devices, these awards honor the most creative and innovative organizations that deliver differentiated experiences and set the bar in their respective industries."
The Packers worked with Americaneagle.com to develop, implement and host the new user-friendly site. To see the award-winning design, fans can access the site by navigating to PackersEverywhere.com on a web browser, either with desktop or mobile device.