Hey Packers fans, here's your chance to share your favorite memories of the green and gold with other fans from around the world! This week's edition includes a Packers fan from Germany, a new Thanksgiving tradition and meeting Packers President and CEO Mark Murphy.
Each week, Packers.com will post a feature called 'Packers Fan Memories'.
I was born in Oconomowoc, Wisconsin, but have lived in Florida the last 26 years and always dreamed of taking my son to Lambeau Field. We went on an incredible tour and saw an awesome shut out against Detroit. They're memories that will last a lifetime. GO PACK!
Hans -- St. Petersburg, Florida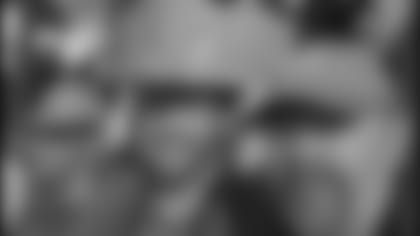 My wife, Kim, gave me a ticket to the Packers vs. Niners game as a birthday present. My son, Peter, came along to celebrate. Thanks hun, you're the best!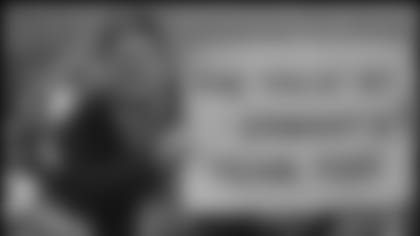 My earliest Packers memory would be the 1960 NFL Championship Game vs. the Eagles, which I watched on television. The first game I saw in person was a December 1966 regular season game vs. the 49ers at Milwaukee County Stadium. Although I have been living in Europe for the past 20 years, I still try to make it back to Green Bay each year for a game or two. The Packers have a very strong following in Germany, and one does what one can to ensure that the Pack is Germany's team, too!
John -- Whitefish Bay, Wisconsin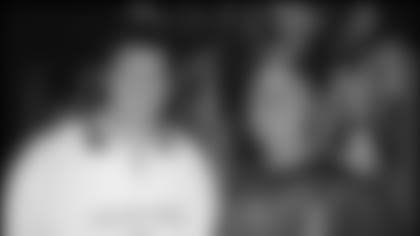 The night before the Minnesota game on October 31st, my wife and I had a chance to meet Packers President and CEO Mark Murphy as we were checking out the Packers Hall of Fame. He was kind enough to pose for a picture with me.
Mike -- Kalamazoo, Michigan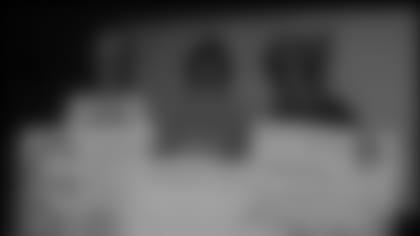 My favorite Packers game memory was the Packers vs. Lions game on Thanksgiving. My family and I decided to attend the Packers game on Thanksgiving for the first time, and we all had so much fun. It was the best Thanksgiving ever spending time with my family and enjoying the Packers win. GO PACKERS!
Karmen -- Calumet, Michigan