Hey Packers fans, here's your chance to share your favorite memories of the Green and Gold with other fans from around the world! This week's edition includes a young fan putting some mileage on his bike, a 12 hour trip from Tennessee, and a dream come true for one of Al Harris' biggest fans.
Each week, Packers.com will post a feature called 'Packers Fan Memories.'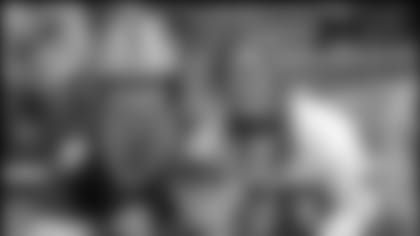 My family has attended several pre-season games and loved every one of them. In 2007 we snuck my son's bike on the back of our van before heading to training camp. He was so surprised when he discovered it about 3 hours into our trip. He had it ridden by 5 players to and from practices. I am a third-generation Packer fan. That experience brought a tear to my eye. This year I was fortunate to take my kids to our first regular season game, too. The experience was unforgettable.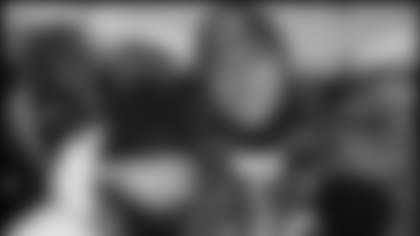 When the Pack beat the Seahawks last year and the Cowboys lost to the Giants in the playoffs, my wife wanted to go to Lambeau for the Championship Game, knowing it was my dream to see a playoff game at Lambeau. We endured the 12 hour trip from Murfreesboro, TN and arrived in Green Bay with a temperature change of 70 degrees, 40 here and -30 there. Although it was cold, she had a blast and wants to go back for more, this time when it is a bit warmer.
Justin -- Murfreesboro, Tennessee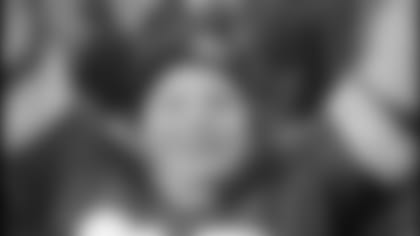 My best Packer memory is Donald Driver being gracious and kind to my autistic son at Fan Fest. He made such an impact on my son and sparked his interest in football. Since that day, my son has begun to play football at school and make friends. Donald Driver signed a jersey "To Ben, my #1 fan." I surprised my son with the jersey for Christmas last year and he wore it to the game on Dec. 27th. It was priceless. Thank you Donald Driver!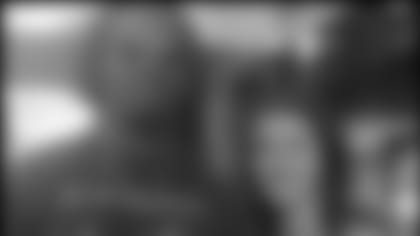 We stopped not too far from our hotel. While walking out my daughter said "I think I just passed Donald Driver." We jumped out of the car, jerseys in hand, met and got autographs from most of the team! My daughter is an Al Harris fan and wears his jersey proudly. She just about fainted when Al walked up! She was the only one there with his jersey, and he signed for her and even took a picture with her. Our day was made and we weren't even at the game yet!
*Christina –- Bodfish, California *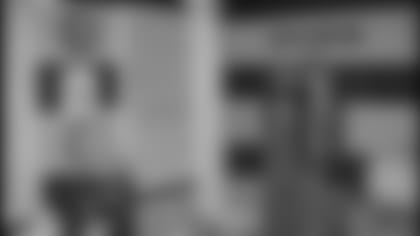 I am a big Packers fan. My mom and I made my bedroom into a Packers fan club.
Giacomo – Marlton, New Jersey