Hey Packers fans, here's your chance to share your favorite memories of the Green and Gold with other fans from around the world! This week's edition includes a Lambeau leaping fan from Superior, a railbird meeting Paul Hornung with his grandfather, an autograph from "The Gravedigger," and a journey down to Favre's On The Bayou.
Each week, Packers.com will post a feature called 'Packers Fan Memories.'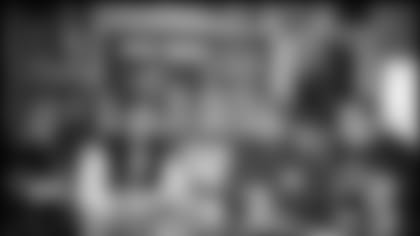 We all met at "The Abby" before the playoff game against the Seahawks. Favre's final win as a Packer! Here is a picture of our group.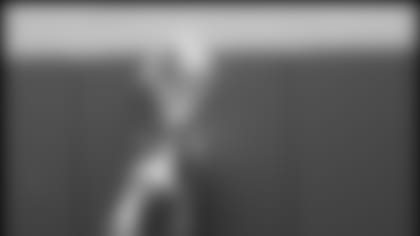 Last summer we went to a tour during training camp. Toward the end of the tour, we exited the tunnel right next to the seats. So, of course I couldn't help but do the famous "Lambeau Leap!"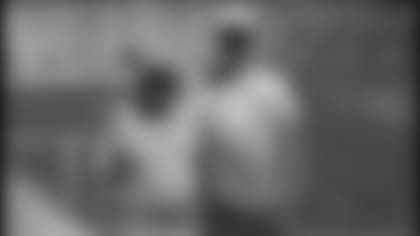 Got a chance to experience Training Camp in August 2006. Grandpa and I spent a couple days in Green Bay and even got a chance to meet Paul Hornung. Myself being a diehard fan, I would go back in a heartbeat.
Brent -- Casselton, North Dakota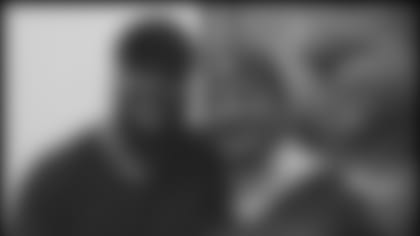 My friend Pat and I observed the 17-9 win over Detroit on December 17, 2006. We witnessed Brett Favre surpass Marino's completions record. Afterwards at Stadium View, we were fortunate enough to meet "The Gravedigger" Gilbert Brown! I happened to be wearing #93's jersey and got an autograph. On top of it all, it was Pat's birthday! What a day! Packer fans are the best in the world!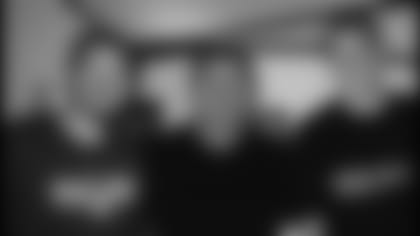 My brother and I took a trip to Kiln, Mississippi to visit Favre's homeland and take in a game in New Orleans; a very awesome memory! Both of us got to have our picture taken with Irv Favre at their restaurant (Favre's On The Bayou). He was a very nice man and very eager to take a picture with us after he found out how far we came! We later found out that Brett's sister was our waitress! One we will never forget! Go Pack Go!