Hey Packers fans, here's your chance to share your favorite memories of the Green and Gold with other fans from around the world! This week's edition includes a father and son trip to Green Bay, several members of the armed forces taking in the Lambeau experience, and a two day road trip from Ontario.
Each week, Packers.com will post a feature called 'Packers Fan Memories.'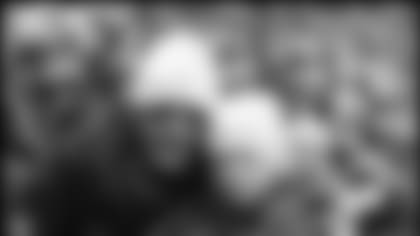 I have been a Packer fan since 1964 and had never been to Lambeau. I made the "pilgrimage" to the Raiders game in December with Grant, my 10-year old son who is positively the biggest Packer fan I know. We both donned Packers spiritwear throughout the entire trip and everybody along the way treated us great -- especially the folks in Green Bay. This was a trip Grant will never forget! The picture says it all. We met Brett Favre's brothers. Antonio Freeman shook Grant's hand and gave him an autographed picture. Grant wants to move to Green Bay!
Joe -- Richmond, Virginia
This January I flew from Ramstein Air Base in Germany and met up with my friends and family to watch the Packers host the Seahawks. It was my first game at Lambeau Field, and quite a memorable one.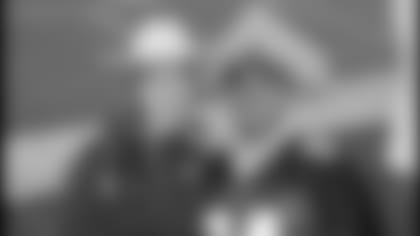 My husband is and always has been a huge Packers fan for years. His dream has always been to visit Lambeau and see a game on home turf. His sister was able to visit in the 2006 season. Unfortunately, my husband missed the trip with her, as he was in basic training for the United States Air Force. I promised him that we'd make the trip this year (2007) and we did. We were there for the Redskins game. It's impossible to leave that town and NOT be a Packers fan! We look forward to many more trips in the future!
Lisa -- Glen Burnie, Maryland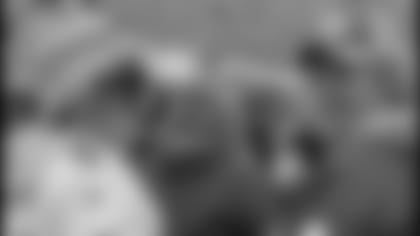 My wife Amy and I spent two days driving just to spend an afternoon at Lambeau field. Watching #4 play at home was worth the drive! No one tailgates like Packer fans! Go Pack Go!
Devon -- Burlington, Ontario, Canada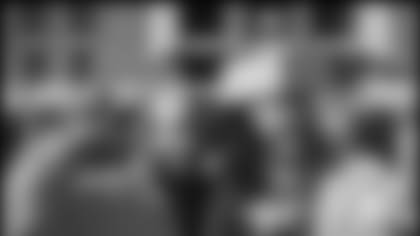 This past year I finally got to my first Packers game. I came out from Jersey for a long weekend. The highlight was that I went with a brother from another mother, Jon. Jon lives in Wisconsin; we served together in the Marine Corps. He served in the National Guard in Iraq. The weather was terrific: 18 degrees, sunny at kickoff, and the Pack beat the Raiders 38-7. What better way to see your first game at Lambeau than with one of your greatest friends in the world seeing the greatest football team in the world!
George -- Bayonne, New Jersey