Hey Packers fans, here's your chance to share your favorite memories of the Green and Gold with other fans from around the world! This week's edition includes a youngster lucky enough to carry a player's helmet to practice, birthday tickets for a fan from Iowa, brotherly bonding in Big D, and a family able to share precious moments together at the NFC Championship.
Each week, Packers.com will post a feature called 'Packers Fan Memories.'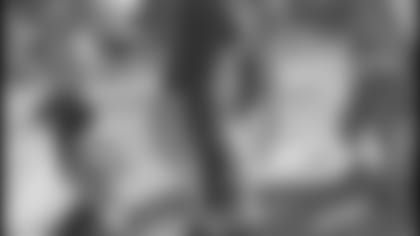 The 2008 Family Night was our family's first visit to Lambeau Field. We arrived on Saturday in time to see practice. On the way back from practice, Logan was lucky enough to carry the helmet of Daniel Muir. This was a priceless moment for him! He was watching for Muir the rest of the weekend! This was certainly the highlight of our weekend at Lambeau!
Greetings from Iowa...I am a proud cheesehead. For my 40th birthday, I opened my birthday card to find two tickets to see my guys play. By far the best birthday present I've ever gotten...better yet..we beat the Chiefs 33-22! Go Pack Go!
Connie -- New Market, Iowa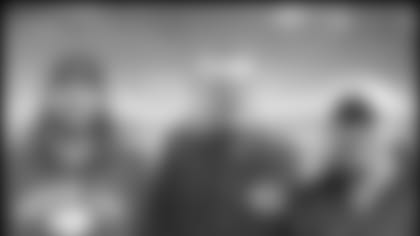 The NFC Championship game was spent with my brother and dad. It was definitely a cold trip, but we had an awesome time. It was everyone's first time to the "holy land," except for myself, and to share the experience with them was great. I can't wait to come back to witness the Super Bowl run in '08!
Justin -- Dickinson, North Dakota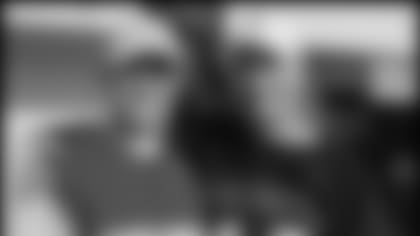 Last year, my brother, Dan, his wife Jody, my wife Jen and I went to Dallas for the Cowboys game. My brother has been a Packers fan all his life and I a Cowboy fan. Even though I cheer for the Cowboys, I know what it means to be a Packer fan. My brother and I had a great time in Dallas and if it wasn't for the Packers we wouldn't have had that chance to spend that extra time together.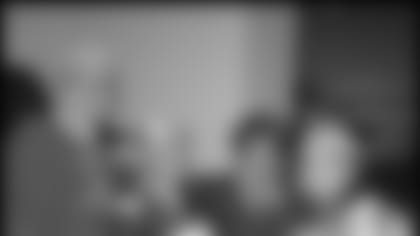 This is a picture of my family: Mom, Dad, Brother and myself - at the NFC Championship game on Jan. 20, 2008. In 2006 my Dad, forever a Packers fan, was diagnosed with cancer. Our entire family was surprised with a set of 4 indoor tickets for this game of a lifetime. Although it is one of my last memories with my Dad, it is one of my favorites. In memory of Tom Rogowski. 1949-2008 I love you Dad!