Hey Packers fans, here's your chance to share with other fans from around the world your favorite memories of the Green and Gold!
Each week, Packers.com will post a feature called 'Packers Fan Memories.'
This week's edition includes a wedding anniversary celebrated in Lambeau, some future Packers, a family looking to continue their Packers traditions, a first-time father and son trip, and a surprise gift for a father visiting from across the sea.*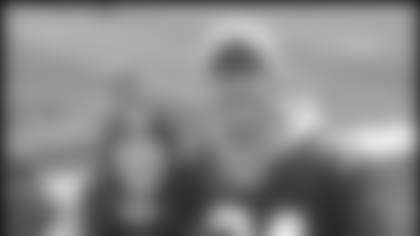 My wife and I went to our first game this weekend to celebrate our 5-year anniversary. A win for the Pack, mid-October weather in Wisconsin, and row 6 in the end zone all made for a memorable day! The moment that will stick with us both would have to be seeing that huge American flag, listening to the National Anthem, seeing those fighter jets fly over...all on a Sunday afternoon at Lambeau Field...it brought tears to both of our eyes. GO PACK GO!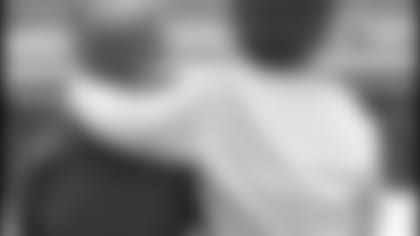 This is one of my favorite pictures. It was taken in September 2005 the day before the Bucs game. It is my son Jack (3) on the left and his best buddy Alex (4) gazing at Lambeau Field dreaming of one day playing there.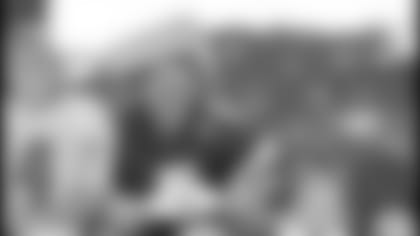 I have 4 kids with one more on the way. I grew up watching the Pack with my Dad...or at least listening to every game. I lost him to cancer when I was 22 years old. I always hoped that I would get to re-live these memories when I became a Dad...now, every Sunday... we watch or at least listen to every game together. Win or lose, my kids and I have an unbreakable bond and possibly a legacy since they already talk about doing the same thing with their kids.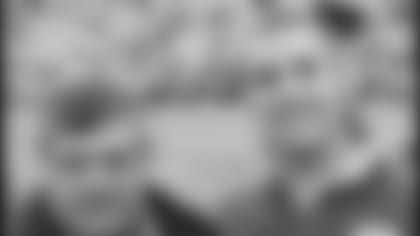 My youngest son and I made our first trip. It has been a dream of ours to see Brett play in Lambeau. I could not have asked for a better memory. The Hall of Fame was first-class. I just hope we get the opportunity to do it again...what a thrill!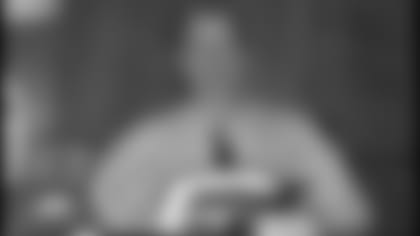 My Wife and I were visiting from England. My son had a surprise gift for me: 2 tickets on the 50 yard line as a greeting to me from another Packers fan he worked with. I was thrilled and overwhelmed. My Son and I watched Brett Favre tie Dan Marino's touchdown record that day. I took home many memories from my visit to Lambeau Field that will stay with me forever, as it was such an emotional day for me to be there, at last.
Keith -- Wolverhampton, U.K.