Hey Packers fans, here's your chance to share with other fans from around the world your favorite memories of the Green and Gold!
Each week, Packers.com will post a feature called 'Packers Fan Memories.'
This week's edition includes fans from Arizona, a first time bringing the kids to a game, displaced Packers fans living in Georgia, a family hoping to make the trek from California, and a man bringing his sons and father from India to a game.*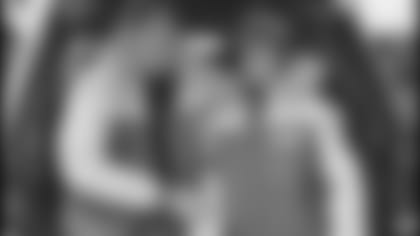 We remember the game on Christmas day 2005 against the Bears. We flew from Tucson, Arizona with all our "Packer Gear" to withstand any climate. We were so excited about our first time at Lambeau Field!!! We bought a grill (which we cleaned and took back apart and brought home in our suitcases later on), brats, beans, sauerkraut, and rolls. We had a blast. To see so many dedicated Packer fans was amazing. Our brick lies outside the stadium and we will attend every game we can. Go Packers!!!
James and Vickie -- Tucson, Arizona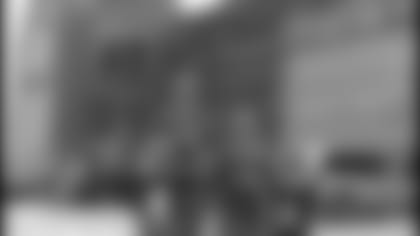 Family Fun Night, my kids' first time at Lambeau. What an honor for my kids to experience the electricity of Lambeau field. I want to thank the team members who signed autographs. They made the day more special for my kids. Rock and Colledge, to name a couple. Go Pack Go! My kids sit and watch the games with me now!
David -- Milledgeville, Illinois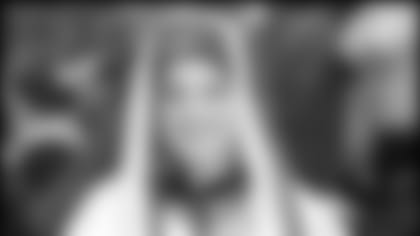 My daughter Katie is a huge Brett Favre fan, so I brought her to Green Bay for her first Packers game. We tailgated with friends for hours and had a great time. The Packers beat the Vikings in OT that game. What a game The next year, I took her to a U of Georgia football game. Her comment was "They don't tailgate here like they do in Green Bay, do they dad? From a displaced Packer fan! Go Pack Go!
*Michael -- Marietta, Georgia *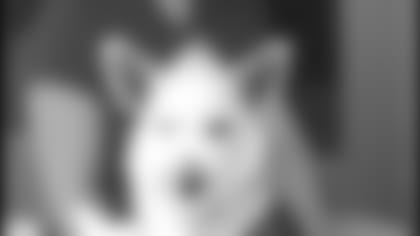 This is our daughter Sabrina and dog Napoleon. The opening day of every Packers season we make Favre Family Chili and settle in for a great game. My family is from Madison, my husband has become a cheesehead by marriage, our daughter has green and gold blood, and our Westie is the Pack's biggest fan. I think they are the cutest fans on the west coast. We are looking forward to another great season from sunny California. This year we are hoping to make our first family trip to Lambeau to see a real Packers game. Go Pack!
Noelle -- Tustin, California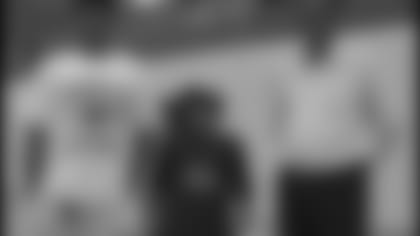 My special moment was when, for the first time, I had taken my two sons, Rohan and Swapan, along with my Dad visiting from India to watch Brett Favre play in Lambeau Field. Although Packers lost against the Jaguars, we had a feast of a time and made it the most memorable moments of our lives.