Hey Packers fans, here's your chance to share your favorite memories of the Green and Gold with other fans from around the world! This week's edition includes a trip in honor of a loved one, fans from north of the border and a first father-daughter Lambeau experience.
Each week, Packers.com will post a feature called 'Packers Fan Memories.'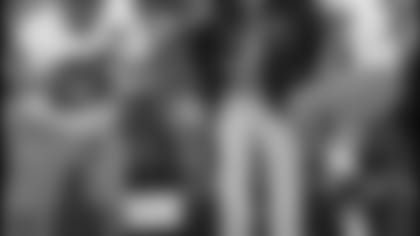 My brother Steve & I planned this trip to honor our father who passed away 9 years ago. In Green Bay, we met two locals. They made our trip a blast! We also met Packer greats Fuzzy and Willie Davis, along with Packers Ryan Grant and our favorite player and Appalachian State Alumni, Jason Hunter. In honor of my good friend Herb Adderley, I dressed up in an old Packers 1962 throwback uniform. The helmet was my first gift as a child from my late father. Thanks Dad!
*Scott -- Mooresville, North Carolina *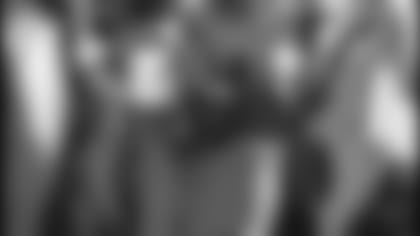 On November 18 2007, myself, my father and my future brother-in-law drove 13 hours from just outside Toronto to see our beloved Packers. I have been a cheesehead for over 15 years and this was my first time at Lambeau. To say the least, I was in awe. I had to tell my wife that, little did she know, there are many people just like me…cheeseheads! Green Bay is a great town, Lambeau Field was an incredible place and the Packers were dominant! We can't wait to return. Go Pack Go!
*Luke --Whitby, Ontario *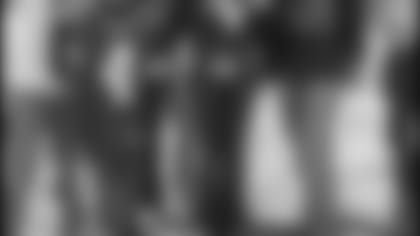 Taking my daughter to her first Packer Game, along with my younger sister from Madison, my dad from DePere and my older sister & her daughter (all the way from North Carolina) for their first game at Lambeau! An awesome time was had by all! Go Pack Go!
My wife and I and our first Lambeau experience. What a wonderful time, thanks to everyone we met. I've been a lifelong Packer fan and was in awe of the entire experience, which was topped off with a win against the Eagles! Go Pack!
*Charles -- Sebastian, Florida *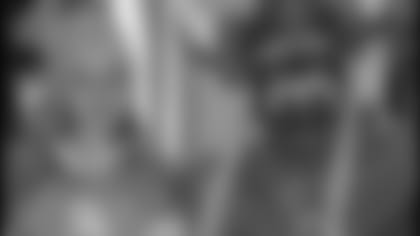 Olivia is 5. This was her first trip to Lambeau! What a day! It was a "daddy-daughter" day she'll never forget. I was so proud to be there for this experience as her father! We had this picture taken with Syd Davy, renowned Vikings fan. During the game, she was captured on the Jumbotron holding her sign: "MY FIRST TRIP TO THE TUNDRA! - DADDY'S LITTLE GIRL" To cap it off, we won big over the Vikings! (Sorry Syd!) Another Packer fan has truly arrived and been initiated into a family tradition! Go Pack!
*Todd & Olivia -- Gurnee, Illinois *