Hey Packers fans, here's your chance to share with other fans from around the world your favorite memories of the Green and Gold!
Each week, Packers.com will post a feature called 'Packers Fan Memories.'
This week's edition includes a Lambeau Field first-timer, a trip to the Miller Lite End Zone for the 'Fan of the Game,' and, dare we say, Packers and Bears fans uniting in holy matrimony.*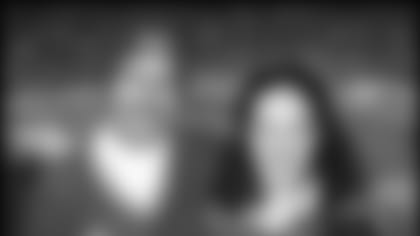 I was born and grew up in Minnesota, but my Wisconsinite father and his side of the family raised me as a Packers fan. I longed to go to a game at Lambeau Field, and thanks to some connections that my uncle had, I was able to attend my first game on November 14th, 2004 with my father, aunt and uncle. I witnessed one of the infamous border battles between the Minnesota Vikings and the Pack -- we won 34-31 which definitely made up for the long, late road trip back to Saint Paul that same night!
Carolyn -- Saint Paul, Minn.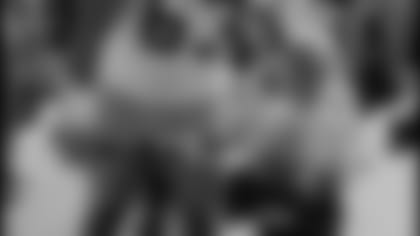 We were at training camp in 1997 and my daughters were new to getting autographs. Anna was very shy and wasn't able to bring herself to ask for autographs from the players and she was feeling very sad. I saw Adam Timmerman coming so I asked, "Adam, this little girl has been trying very hard to get an autograph without success, will you give her one?" Adam, noticing that I had a camera said, "No, but I will take a picture with her." We were both very pleased and I was disappointed for not thinking of that idea myself.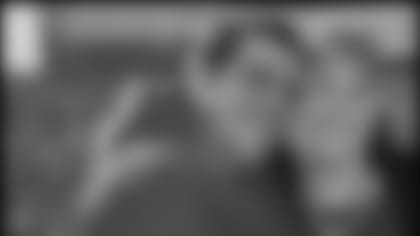 My favorite memory involving the Packers would have to be from the December 17 game against Detroit. For being in Wisconsin we were lucky enough to have a beautiful day for the game, seats in the Miller Lite End Zone, and the Pack won on top of it. As if it couldn't get much better, while enjoying the game with my best friend I was selected 'Fan of the Game!' As great as it was to receive all that I did that day, for me the best was getting to hang out with a great friend.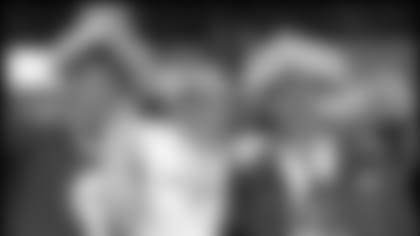 I have been a Packers fan forever, but this year I finally drove to San Francisco and saw the Packers on the field for the first time! They were GREAT and Favre threw beautifully the whole day, defeating the 49ers. And if this is his last season with us: "THANK YOU FAVRE!!!" Every Packers fan I ran into gave me high fives and I took a number of photos with many friendly fans that traveled there from other parts of the country. Here is a picture from that day!
Kenneth -- Los Angeles, Calif.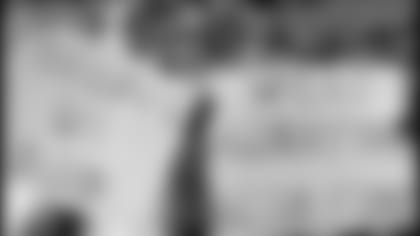 After years of watching our Pack play at as many different places as we could, we finally had the chance to watch them at Soldier Field. My sister and myself are both engaged to none other than Bears fans. Trust me, it will be in the vows that they promise to raise our children "Cheeseheads." My dad wasn't able to make it to this game...he says "It's just better at Lambeau." So my sister, Denise, her fiance Michael, my fiance Kyle and myself made the journey. But not without an important apology.