Hey Packers fans, here's your chance to share with other fans from around the world your favorite memories of the Green and Gold!
Each week, Packers.com will post a feature called 'Packers Fan Memories.'
This week's edition includes a fan making it to a game on a gurney, a cheesehead-wearing baby, and an excited youngster carrying a player's helmet.*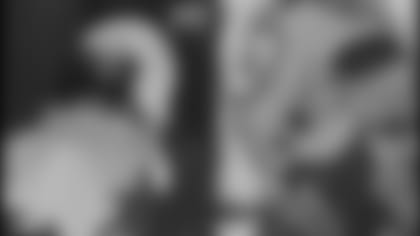 Aug. 23 with my 89 year old bed-ridden mother riding on a gurney! She is the ultimate Packer Fan and we were able to attend the game and sit in handicapped seating in the outdoor club section. We had the time of our lives! There is nothing like hearing the roar of the crowd cheering the team. Many other fans said she was the ultimate Packer Fan to attend the game even though she is bed-ridden. The fans cheered her too! Everyone was so nice to us and made our experience even more special. Go Pack Go!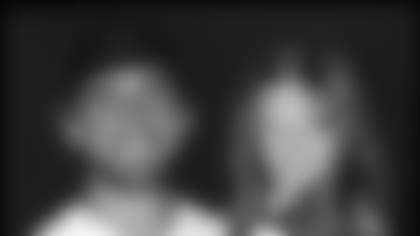 This was the first year that we watched the Packers practice, which we enjoyed so much. I was very taken aback by the way Aaron Rodgers took the time to acknowledge his little fans after coming off of a night practice in the heat. My daughter Madyson was so excited to have her picture with Aaron.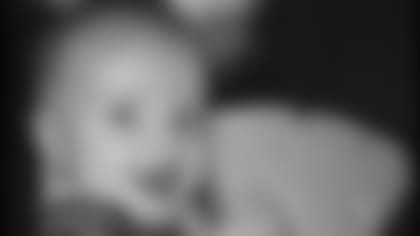 My son Wyatt is 7 months and recently celebrated his first Packer Game! He was all decked out in his Favre jersey and a baby cheesehead! We visited our local Packer Bar and Wyatt was the hit of the night, besides the Pack winning! We look forward to many more games with our new little boy! GO PACK GO!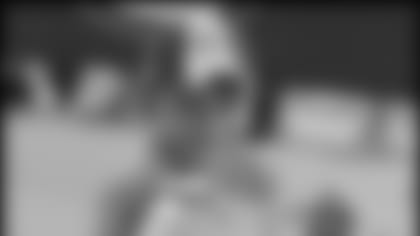 Kaden really wanted to bring his bike for the ultimate Packer experience but the 14-inch frame just would not cut it. So Officer Paul let him wait in the gated area in hopes of carrying a Packer players' helmet. Within a few moments, Officer Paul stopped Charlie Peprah and Kaden was able to carry Mr. Peprah's helmet. As you can see by the picture, he was a bit excited!
In August 2005 my wife and myself visited Green Bay and Lambeau Field. Having been a Packer fan since the early 1960's and a shareholder, I decided it was time to visit the Pack. Totally worthwhile, as the people of Wisconsin are the friendliest, warmest people I've ever met. Got to see a practice and toured the stadium. Will be something I will never forget. Hope to return soon.