*Hey Packers fans, here's your chance to share with other fans from around the world your favorite memories of the Green and Gold!
Each week, Packers.com will post a new feature called 'Packers Fan Memories.'
Your first time at Lambeau Field... The first time you met a Packers legend... Your favorite piece of Packers memorabilia...Your family's pre-game tailgating ritual. You name it. We want to hear about it.*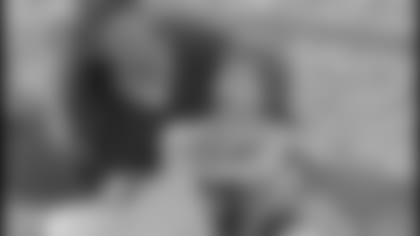 This is my favorite photo of me and my daughter, Aren. We taught her to say "Go Pack!" when she was just one year old. Being from Mississippi, we're huge Brett Favre fans. It's my dream to go to Lambeau Field and watch him play… that will be my memory of a lifetime. Until that day, I cherish the memory of being in Houston last year when Brett rallied the Pack back from a 13-3 halftime deficit to beat the Texans, 16-13, with four seconds left on the clock. It was truly amazing to see the our Mississippi boy in action.
Heather - Louisville, Miss.*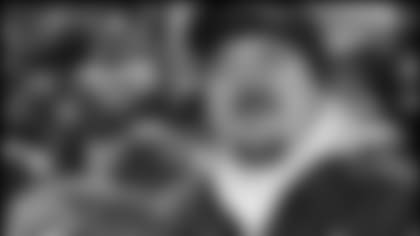 I was one of the lucky fans able to get tickets to the 2004 Wild Card Playoff game versus the Seahawks at Lambeau Field, after the Cardinals' upset of Minnesota. I was sitting in the front row when, in overtime, Al Harris picked off Matt Hasselbeck. Al ran straight down the sidelines, through the mass of media and handed me the football!!! It's like winning the Green Bay Packers Lottery! Truly a once in a lifetime experience. Thanks Al!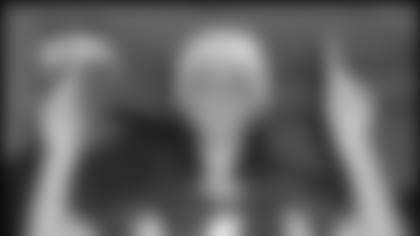 My favorite memory was last Christmas Eve when my relatives surprised me with tickets for the Packers-Vikings game and I got to watch it from the box. It was my first football game ever. I was the only Packer fan in our group (besides my dad). I got booed as soon as I got out of the car, but I was the one laughing when the game was over. NFC North Champs! I also will never forget the good memories at training camp every year... meeting WR Coach Ray Sherman and kicker Ryan Longwell.
Dave Ellen - White Bear Lake, MN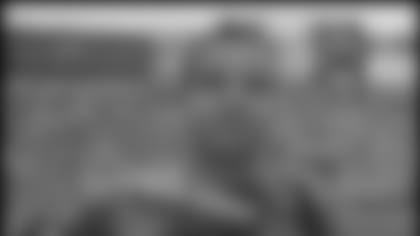 My name is Pedro. I'm a Packer fan from Colombia, South America. My favorite Packers moment is from September 9, 2001 when I finally went to Lambeau Field and saw the Packers destroy the Detroit Lions, 28-6, with outstanding performances from Brett, Ahman and the entire defense. I don't know when I will ever get back to Lambeau Field, but my memories of that day certainly will stay with me forever. I think I'm fortunate to have the chance to someday tell my grandkids that I saw the great Brett Favre play.
Pedro - Bogota – Colombia*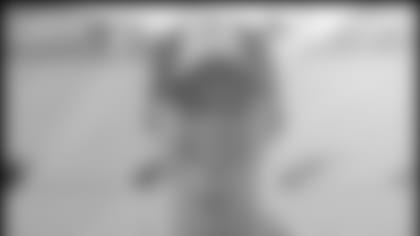 Last season, my father and I traveled to Lambeau Field. I can say, without a doubt, it was the best experience of my life. I got to meet Bart Starr and get a picture with him. Thinking of Brett running out of the tunnel still gives me chills. I feel blessed to have been able to watch the greatest football player of all time. Spending the weekend with my dad was really special. He's a high school principle and often spends his weekends racing around on different committees, so it was really nice for us to share that. Thanks for the memories!
Ian - Winnipeg Manitoba Canada*